A rumor circulating on social media that Prince Harry and Meghan Markle have divorced has been deemed "false" by Pulitzer-winning fact checking website PolitiFact, in a rare foray into debunking fake news about the couple.
PolitiFact's investigation into a viral video—which has been viewed on Facebook more than 445,000 times, and is titled MEDIA SHOCK! Harry & Meghan Have Finally Signed The DIVORCE Papers—comes after both the prince and Meghan have spoken about the effect that false social media posting about them has had on their mental health.
The online fact checker is run by The Poynter Institute, and describes its guiding principles as "independence, transparency, fairness, thorough reporting and clear writing," while adding that "the reason we publish is to give citizens the information they need to govern themselves in a democracy."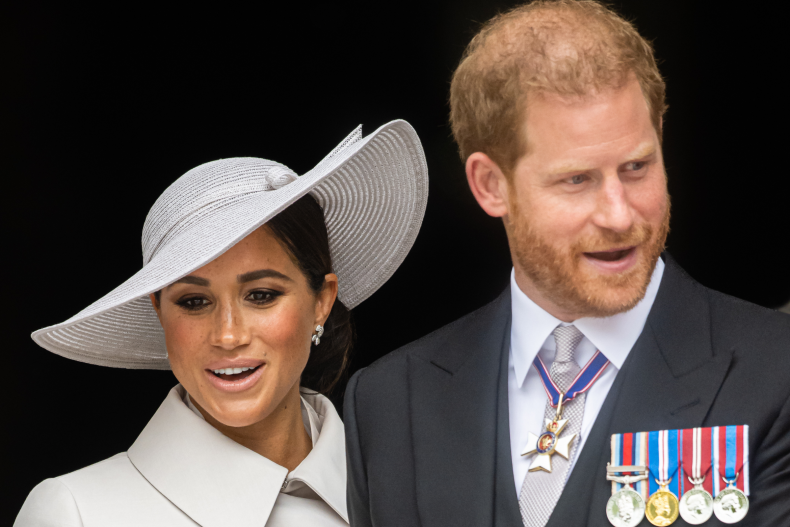 The viral video posted after Harry and Meghan's visit to the U.K for Queen Elizabeth II's Platinum Jubilee claimed that the couple had signed divorce papers and that Harry felt "tightly controlled by Meghan."
The post is heavily critical of the duchess, attributing many claims to anonymous sources adding the caveat: "the signing of the divorce papers of Harry and Meghan is just a rumor in the media. The royal couple have yet to confirm."
PolitiFact's assessment of the video and the claims made therein reads:
"A video in the Facebook post claims to offer up juicy details, such as that Harry is back in England while Meghan stays in the United States with the couple's two children, but it does not provide any credible evidence that any of this is actually true."
The site also makes reference to an article published in 2021 by Page Six titled Meghan Markle, Prince Harry could be headed for divorce: Samantha Markle.
In the body of this article claims made by Meghan's half-sister Samantha during an interview with TMZ are repeated that:
"I see [Harry and Meghan's marriage] ending in divorce unless they get extensive counseling."
Markle also claimed that "maybe," Harry was "already questioning it." PolitiFact, though, found "nothing to corroborate this claim."
The ultimate verdict from the fact checker on the rumors of a Sussex divorce reads: "Claims that Prince Harry and Meghan, Duchess of Sussex, divorced are baseless."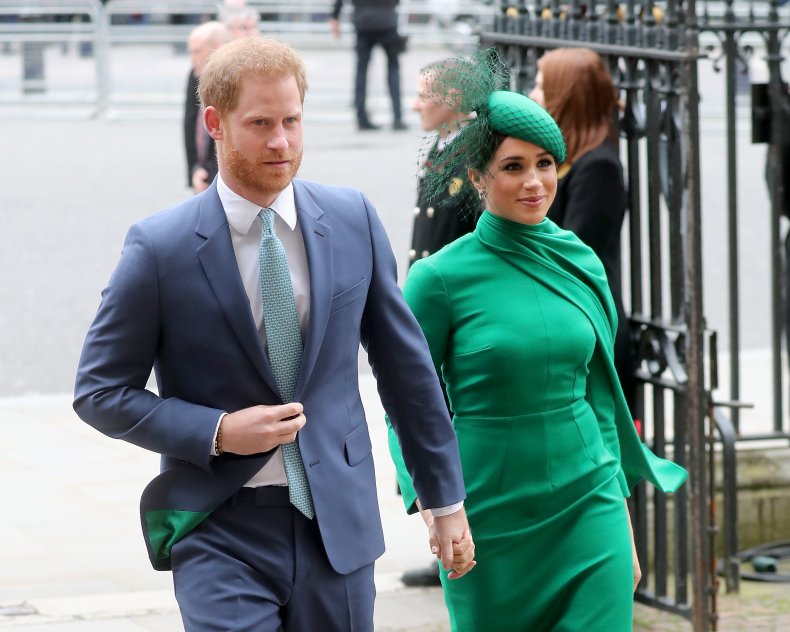 The fact that an organization such as PolitiFact is looking into social media posts about Harry and Meghan has gained attention online.
Christopher Bouzy, founder of social media analytics platform Bot Sentinel, who himself has monitored a calculated hate campaign against Meghan on Twitter and YouTube, told Newsweek:
"PolitiFact taking notice and fact-checking the false divorce claim is a positive step forward in fighting mis/disinformation. Still, it illustrates how easily falsehoods spread online and why organizations like PolitiFact are essential to mitigating the spread of falsehoods."
"During the Jubilee, we observed inauthentic accounts spreading conspiracy theories about the Duke and Duchess of Sussex wearing microphones for a Netflix production. However, the claim was so ridiculous it got little traction outside a small group of anti-Sussex trolls."
In 2022, Bouzy's Bot Sentinel published a detailed report revealing that Meghan had been the target of a monetized hate campaign led by three YouTube channels which generated as much as $494,729 through 70+ million views.
Though Meghan and Harry have not addressed this campaign directly, both have spoken about their treatment on social media and the negative impact it has had on their lives.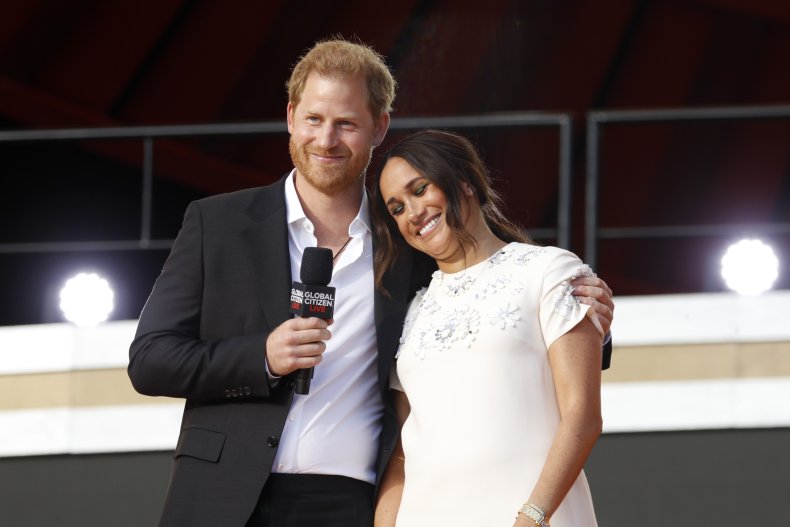 In 2020, Meghan told The Teenager Therapy podcast: "I'm told that in 2019 I was the most trolled person in the entire world, male or female...it's almost unsurvivable, that's so big, you can't think of what that feels like, because I don't care if you're 15 or 25, if people are saying things about you that aren't true, what that does to your mental and emotional health is so damaging."
The royal then revealed that she had taken the decision to come off social media as a result of the negativity it produced during Fortune's Most Powerful Next Gen Summit.
She said: "For my own self-preservation, I have not been on social media for a very long time ... I've made a personal choice to not have any account, so I don't know what's out there, and many ways that's helpful for me."
Harry too has spoken out, saying during a January 2021 interview with online website The Fast Company after the riot at the U.S Capitol building that social media bosses are "running out of time" to turn things around.
"We have seen time and again what happens when the real-world cost of misinformation is disregarded," he said.
"There is no way to downplay this. There was a literal attack on democracy in the United States, organized on social media, which is an issue of violent extremism."
Both Harry and Meghan came off social media in March 2020 following the announcement that they would be stepping down from their positions as full time working royals.