Prince Harry, Meghan Markle Labelled 'Disingenuous Clowns' Over Joe Rogan Stance
Prince Harry and Meghan Markle's public swipe at Spotify over Joe Rogan's vaccine comments have sparked a right-wing backlash in both Britain and America.
The Duke and Duchess of Sussex backed the likes of Neil Young and Joni Mitchell by voicing concerns about the platform's stance on COVID.
They stopped short of a boycott, however, and are still expected to release a weekly Spotify podcast at some stage.
Their intervention came the same day Spotify announced new measures on COVID misinformation in response to the scandal.
Candace Owens wrote on Twitter: "Everyday Harry and Meghan wake up and think 'how can we make millions more people around the world hate us?'
"'Oh, I heard Joe Rogan has 50 million unique listeners— let's write an open letter indicating our inherent self-importance, and demand Spotify begin censoring him.'
"Next up from Harry and Meghan—a one on one sit down with Oprah declaring that Truckers everywhere are racist to their 75% white and extraordinarily wealthy son.
"A brief follow up from Harry and Meghan—'But we just want our privacy...'"
Tom Fitton, president of conservative foundation Judicial Watch, wrote: "Breaking: Foreign national Prince Harry, and family member of foreign head of state, wants to censor @JoeRogan and millions of other Americans."
However, the criticism was not limited to America as Harry and Meghan inflamed their regular British opponents too.
Piers Morgan has vocally condemned anti-vaxxers on Twitter and told them to "**** off" when he got his booster jab in November.
However, the former Good Morning Britain host reacted with characteristic venom to Harry and Meghan's statement, reported on Twitter by royal author Omid Scobie, whose biography Finding Freedom contained at least some input from the couple's spokesperson.
Morgan wrote: "If anyone knows about 'spreading disinformation', it's these two disingenuous clowns & their sycophantic media lickspittle."
Sky News journalist Nick Stylianou wrote: "This is an interesting angle on the current issue Harry & Meghan have with Spotify, which is that the platform paid them £18 million in December 2020 to deliver original podcasts but published nothing in 12 months and now Spotify is having to take over production to make content."
The prince told Oprah Winfrey the negativity of the British media was a part of the reason why the couple quit royal duties.
However, this is not the first time Harry and Meghan provoked a backlash on both sides of the Atlantic, though the U.K. is usually more critical of them than the U.S.
The Sussexes were hit with calls for their titles to be revoked after wading into the U.S. presidential election in 2020, with Donald Trump drawn into commenting.
Harry was also told "it's time for you to move" by Sean Hannity after calling the First Amendment "bonkers" during an appearance on the Armchair Expert podcast in May 2021.
Ironically, it was during the same interview that he first expressed misgivings about Rogan's stance on the vaccine.
Their intervention on Spotify, however, drew praise as well as criticism.
Dr. Katrine Wallace, among 270 scientists and medical professionals to sign a letter to Spotify express concern, previously told Rolling Stone Rogan was "a menace to public health."
She wrote on Twitter: "Thank you Prince Harry and Megan for standing behind us scientists and medical professionals asking Spotify to institute a policy to moderate misinformation on their platform."
Rogan said in an Instagram post: "The podcast has been accused of spreading dangerous misinformation. Specifically about two episodes, a little bit about some other ones, but specifically about two. One with Dr. Peter McCullough and one with Dr. Robert Malone.
"Both these people are very highly credentialed, very intelligent, very accomplished people and they have an opinion that is different from the mainstream narrative.
"I wanted to hear what their opinion is. I had them on and because of that those episodes in particular, those episodes were labeled as being dangerous."
He said he also had guests with different opinions about the vaccine and did not set out to be controversial.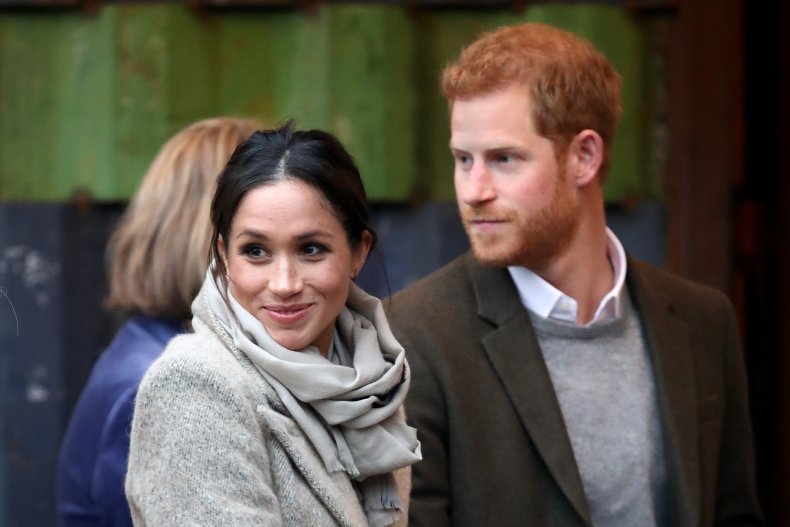 Update 1/31/22, 7:50 a.m. ET: This article was updated to include information regarding Joe Rogan's Instagram post.