Prince Harry and Meghan Markle Make First International Trip Since Getting Married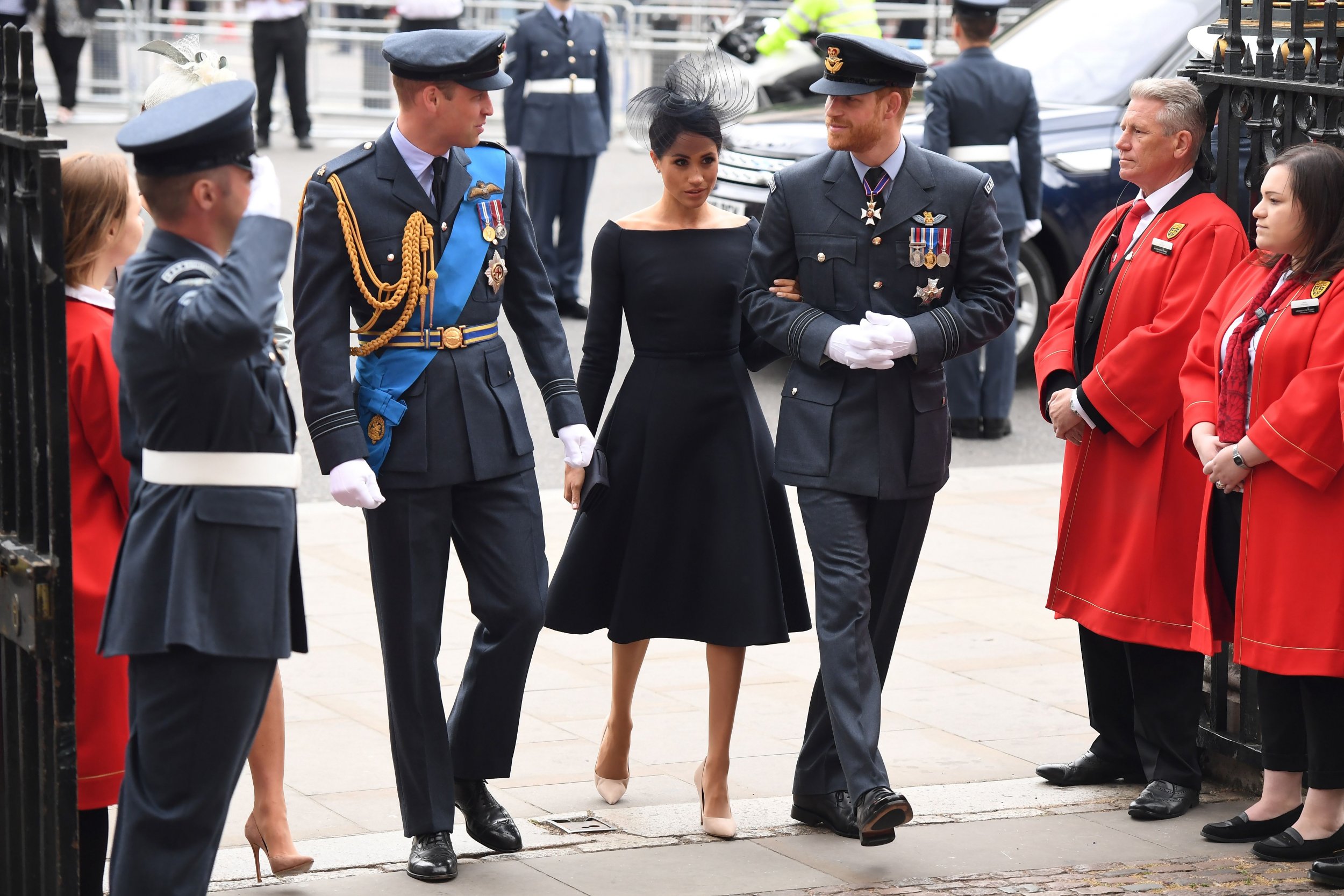 Prince Harry and Meghan Markle will travel to Ireland on their first official overseas visit as a married couple.
The Duke and Duchess of Sussex begin a two-day visit to the country's capital Dublin on Tuesday "at the request of her Majesty's Government" during a testing time for the United Kingdom's relationship with Europe. The British government's stuttering plan to exit the European Union has important implications for Ireland, partly because of landmark commitments made about the once volatile border with Northern Ireland.
The royal couple will meet Irish President Michael Higgins and the head of government, Taoiseach Leo Varadkar on their first visit outside the U.K. since their wedding in May, the Irish Times reported. The couple's trip to the Republic of Ireland follows a visit to Northern Ireland in March.
Besides their official reception by the Irish government, the couple will also visit Ireland's Gaelic Athletic Association (GAA), the country's largest sporting organization, Dublin's Famine Memorial, the Irish Emigration Museum and they will see Trinity College Dublin's literary treasure, the Book of Kells.
The pair left for Dublin after attending the British Royal Air Force's 100th anniversary in central London alongside Queen Elizabeth II and other members of the royal family. The couple leave behind a tense political situation in the British capital, where internal disagreement about Brexit resulted in the resignations of both the U.K.'s top diplomat and the most senior minister on exiting the E.U.
Ireland, which is an E.U. member and one possessing a significant land border with the U.K. is affected by whatever agreement London strikes with all other 27 nations in the E.U. bloc on trade, freedom of movement and other issues. The decision to send the newlyweds to Dublin on their first foreign trip has already been applauded as symbolically important by the Irish government in the context of Brexit.
"I think with the United Kingdom leaving Europe, we are really going to need to focus a lot more on bilateral relationships and visits of the president to the U.K. or members of the royal family to Ireland to help cement that very close relationship between Britain and Ireland," Vradkar said, ahead of Harry and Meghan's arrival on Tuesday, the Irish Independent reported. "So we will be rolling out the red carpet and I think they will be extremely welcome."