Prince Harry and Meghan Markle Hint at Shift Away From Royal Bombshells
Prince Harry and Meghan Markle will part ways with two staff members who played "a critical role" in "look back projects," their spokesperson has said.
The Duke and Duchess of Sussex have fired repeated broadsides at the monarchy and laid bare their suspicions about hostile briefings by family members as they combed over their past experiences of royal life.
The bombshells began in March 2021 with their Oprah Winfrey interview, followed by Harry's Apple TV docu-series The Me You Can't See two months later and more recently their Netflix series in December 2022, as well as multiple interviews.
All those projects, and Harry's book Spare, looked back to their time in the royal family, however, Ashley Hansen, their head of communications, now says they are focusing on looking "forward."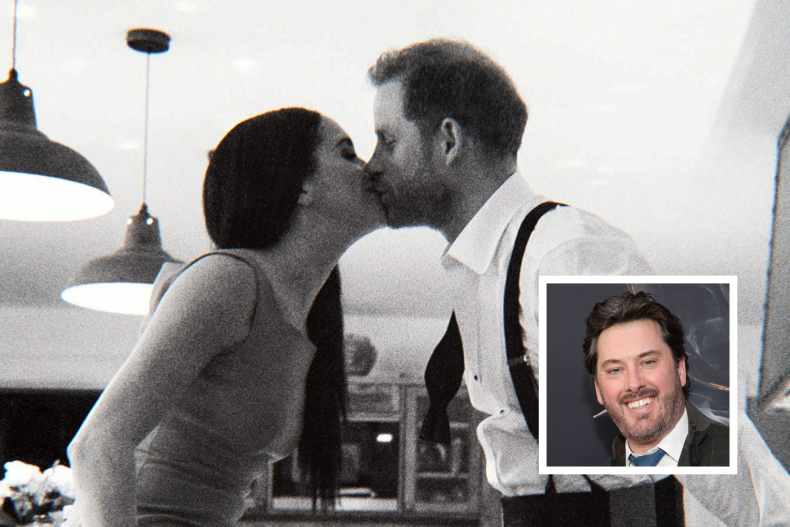 Prince Harry and Meghan's Archewell Staff Revamp
The apparent change in strategy comes two weeks after Newsweek polling showed a sizable swing against the couple in U.S. public opinion, leaving both Harry and Meghan on negative approval ratings.
Ben Browning, their Archewell Foundation's head of content, oversaw the Harry & Meghan docu-series and will step down later this year when his current deal runs out, according to Variety.
Fara Taylor, Archewell's head of marketing, led the campaigns to promote the show, Meghan's Archetypes podcast and Harry's book Spare. She will also leave later in 2023 and neither will be replaced.
Hansen told Variety: "They played a critical role in helping to tell the stories of the Duke and Duchess thus far and the couple remain hugely grateful for their support on those vital 'look back' projects, as they now look forward."
Archewell Productions, the foundation's TV division, will now put its focus into scripted content, suggesting future Netflix outings may shift away from the free-flowing, unscripted interviews that formed the basis of Harry & Meghan.
The couple are not completely turning their backs on unscripted though, which will be led by Chanel Pysnik.
Hansen said: "Ben and Fara have been integral to the creation and execution of many critically and commercially acclaimed projects during their tenure. They have expertly delivered content and campaigns that have exceeded expectations and made their mark within the cultural zeitgeist."
What it Means for Harry and Meghan's Future Projects
Hansen's comments suggesting the couple will "now look forward" appear to acknowledge that Harry and Meghan cannot keep revisiting the same well-trodden story about their time as working royals.
Those projects were hugely commercially successful and triggered major talking points in the media across the globe but their criticisms of the royal family have not always made them popular.
Initially, this was mainly the case in Britain, where public opinion swung against the couple in the aftermath of their 2021 Oprah Winfrey interview and also after their Netflix show and the publication of Spare.
Harry hit a new low point in his standing among British people in YouGov polling between January 10 and 11, which showed 24 percent see him positively and 68 percent negatively, giving him his lowest-ever net rating of -44.
However, for the first time, in January polling by Redfield & Wilton tracked a similar trend within U.S. public opinion as Harry became a target for late night comedy hosts like Jimmy Kimmel.
Data collected for Newsweek showed Harry's net approval rating dropped 45 points from +38 on December 5 to -7 on January 16. Over the same time frame, Meghan's dropped from +23 to -13.
The swing came around a month after major U.S. outlets had raised concerns about whether Harry and Meghan had, in their Netflix show, returned to the royal conflict too many times.
Among them, an article in Variety was headlined: "It's well past time for Harry and Meghan 2.0."
PR experts have told Newsweek there is still time to repair the Sussex brand through refocusing on their philanthropy and positive impact projects.
The key test will be whether they can find sufficient commercial success outside of their "look back" royal story to keep their partners at Netflix and Spotify happy.