Prince Harry's 'Need for Fights Was There' Before Meghan—Book
Prince Harry was "fun to work with," but "the need for fights" with the media and palace staffers "was there the whole time," even before his marriage to Meghan Markle, according to a new royal biography.
Staff members accompanying the prince on royal tours found him "very creative" and "hands on," but also prone to fits of anger, author Valentine Low details in his new book, Courtiers: The Hidden Power Behind the Crown.
Low, a prominent British royal correspondent, is notable for having first broken the story of bullying allegations lodged against Meghan by former members of palace staff, which was published in the days before the broadcast of her interview with Oprah Winfrey in 2021.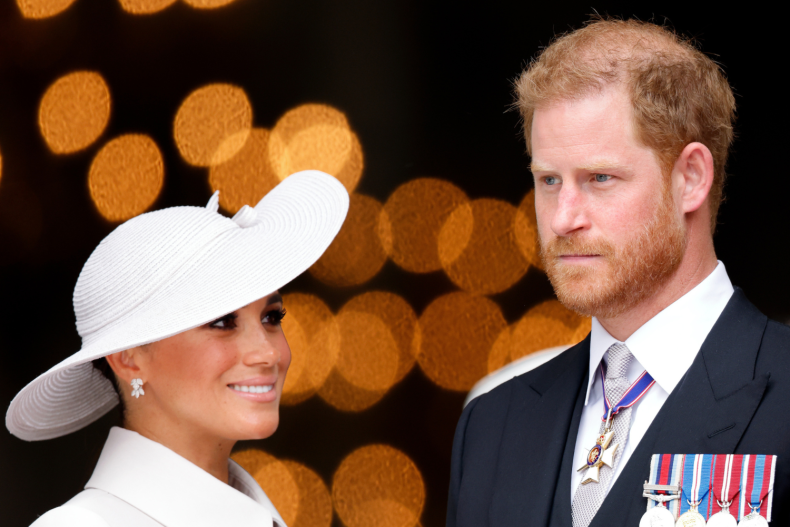 A large focus within Courtiers is on Harry and Meghan, and how their relationship with staff members evolved over the course of their time as a working royal couple.
A period of time Low cites as having an impact on Harry's staff and workload was in 2014 as he transitioned out of the armed forces to take up royal duties full time.
The prince had served two tours of active duty in Afghanistan in 2007 and 2012.
"It was a busy time," Low writes. "Harry was moving on to the next stage in his life. In 2014, he stopped flying Apache helicopters and moved to a desk job in London, for which he was totally unsuitable: he finally left the army in 2015.
"The workload for his office was increasing exponentially, as more invitations and requests started pouring in."
During this period the prince had gone from receiving 2,000 letters a year to 7,000, the author was told, and he was focused on six key areas: supporting the queen in her official duties, work with HIV/AIDS, supporting veterans, sport, conservation and his own development.
With this, Low recounts, the royal became increasingly demanding of those around him.
"He was around a lot," said a household source. "He was in the office a lot more. He was always messaging, making phone calls. It was non-stop. We spent a lot more time talking to him than the Cambridges."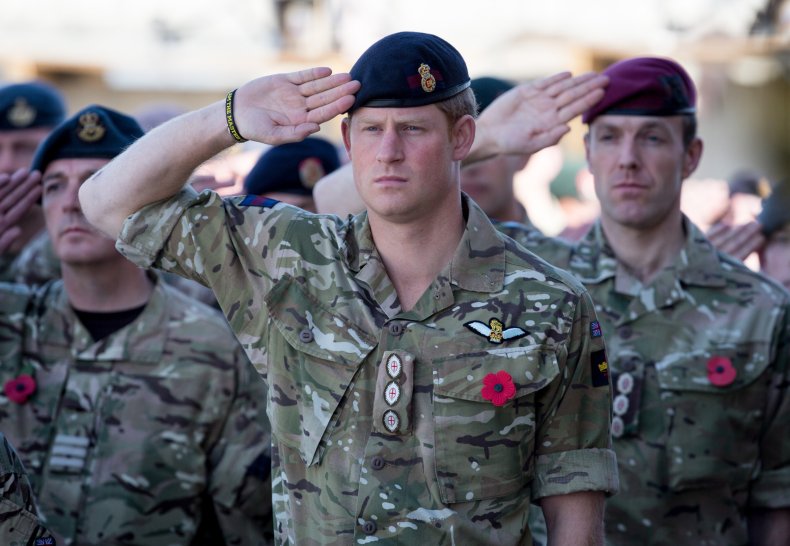 "It was not all fun," the author states. "There was a lot of anger, which, although it was not necessarily directed at the staff, made for an intense atmosphere."
This anger, Low cites, was often provoked by the media and channelled into combatting what he deemed to be unfair stories.
"There were constant battles with the media, and expecting the team to be on your
side," Low reports from a staff member. "That was a big part of the relationship with the office, the battles he was fighting all the time...He was always on Twitter. You then had to be on everything, too. Every minor infraction was a big deal."
In recent years the prince's litigiousness towards media outlets has been partially blamed, among commentators and social media users, on his relationship with Meghan, with a number of the highest profile cases following their marriage. However, Low recounts that the royal's defensive nature predates this.
"He was fun to work with on tours when he wasn't angry," the author was told. "Very creative, very hands-on...He worked hard on tours. He cared about things not being done in a predictable way. He wanted engagements and speeches to be really good.
"He took every single thing he did, on tours in particular, really seriously...But the need for fights was there the whole time."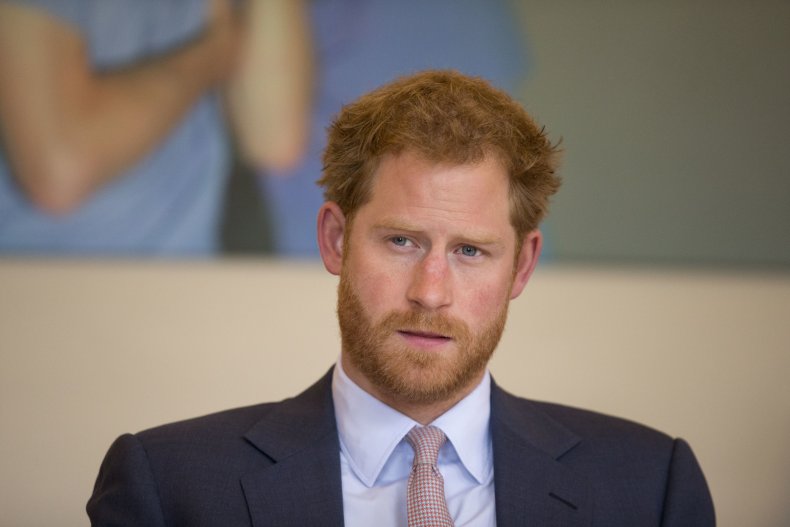 One of the main things Harry disliked, according to Low, was the "royal rota." This is the palace recognized system for allowing journalists and photographers access to royal engagements.
"Harry saw it as a cartel, which gave access to the same tabloids that ran inaccurate stories about him," Courtiers states.
"His argument was: why should he cooperate with those papers that made his life such a misery and had such poor professional standards, while other, more respectable, outlets—those who did not have full-time royal correspondents—did not get a look-in?"
Another issue Harry felt was a "mistrust of the courtiers at Buckingham Palace."
Both of these issues, Harry would later cite as factors for his decision to step away from his full-time working royal role in Britain alongside Meghan, but crucially, what Low presents is that these rifts and resentments grew over a long period of time, pre-dating his relationship with his now-wife.
Newsweek approached representatives of Prince Harry and Buckingham Palace for comment.
Do you have a question about King Charles III, William and Kate, Meghan and Harry or their family that you would like our experienced royal correspondents to answer? Email royals@newsweek.com. We'd love to hear from you.