Bullying allegations against Meghan Markle have led to changes to the royal family's PR policy—but Buckingham Palace will not publish a single finding from a review of its handling of the allegations.
The Duchess of Sussex was accused in October 2018 of forcing two PAs out of Kensington Palace and of being "intent on always having someone in her sights."
The allegation was leaked days before the couple's Oprah Winfrey interview was due to air in March 2021 and Prince Harry later said he woke to find Meghan "crying into her pillow."
Buckingham Palace launched a review of what took place and found enough evidence of flaws in the system to lead to a change in its internal HR policies.
However, at a media briefing about its annual financial document, the Sovereign Grant Report, it was officially announced the palace will not offer any insight into what recommendations were made and what findings were reached.
The stance means the staff who gave evidence to the review—who have also not been shown the recommendations—have been given no closure on what took place, who was at fault or how the palace will change—and nor have Meghan and the public.
"I know many of you will want to know if our report contains any information into the review of the historic allegations of bullying that we announced in March 2021," Keeper of the Privy Purse Sir Michael Stevens told the press conference. "There is nothing on this in the report. As we said last year, this work was undertaken privately and had no Sovereign Grant [public] money spent on it.
"I can confirm though that it was a review of the handling of the allegations aimed at enabling the royal households to consider potential improvements to HR policies and procedures," Stevens said. "The review has been completed and recommendations on our policies and procedures have been taken forward but we will not be commenting further."
Meghan was accused of bullying her staff in an internal email sent by the former Kensington Palace communications secretary Jason Knauf to a superior in October 2018. The duchess has always denied the allegation.
The message read: "I am very concerned that the duchess was able to bully two PAs out of the household in the past year. The treatment of X [name removed] was totally unacceptable."
"The Duchess seems intent on always having someone in her sights," Knauf added. "She is bullying Y [name removed] and seeking to undermine her confidence. We have had report after report from people who have witnessed unacceptable behavior towards Y [name removed]."
However, the email remained secret for more than two years until Meghan and Harry recorded a bombshell tell-all interview with Oprah Winfrey, when it was leaked to U.K. newspaper The Times and published days before the broadcast, in March 2021.
Buckingham Palace then announced the allegations would be the subject of a review to determine any lessons that could be learned.
Prince Harry told his Apple TV docuseries The Me You Can't See in May 2021: "Before the Oprah interview had aired, because of [the media's] headlines, and that combined effort of the firm and the media to smear her, I was woken up in the middle of the night to her crying in her pillow because she doesn't want to wake me up because I'm already carrying too much.
"That's heartbreaking. I held her, we talked, she cried, and she cried, and she cried."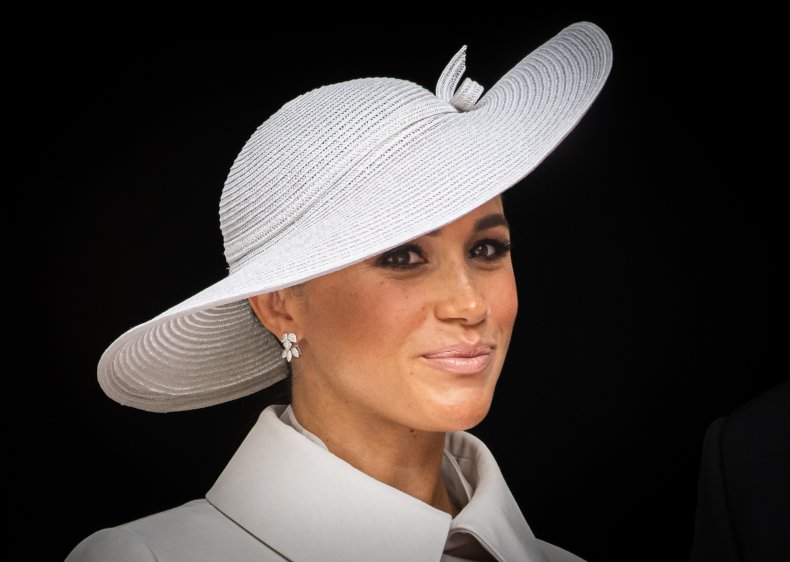 It was expected the findings would eventually be published in the Sovereign Grant report but the palace have now confirmed that will not happen.
A senior palace source said: "I wouldn't be commenting specifically on those policies and procedures that have been updated on the grounds of the confidentiality of the review."
A senior palace source said employees of the royal households who took part in the review were promised confidentiality, however, they gave no explanation of why that meant no findings, recommendations or policy changes could be released, with or without redactions.
At the same time, the Sovereign Grant Reports promotes the palace as an inclusive and supportive place to work.
It describes the aim "to create an outstanding workplace, promote pride in work, a sense of teamwork, inclusivity, trust and collaboration, a focus on progressive change and continuous improvement and an engaged and adaptable workforce drawn from a wide cross-section of society."
"Inclusion and Diversity are valued, all appointments and promotions are on merit, with active consideration given to applicants with disabilities and support to employees who become disabled to ensure their development and career progression continues," it added.
The document talks about celebrating Black History Month and International Women's Day, with no mention of the fact the first woman of color to join the family in living memory accused an unnamed royal of expressing concern about how dark her child's skin might be before he was born.
Meghan told Oprah: "So we have in tandem the conversation of 'he won't be given security, he's not going to be given a title' and also concerns and conversations about how dark his skin might be when he's born."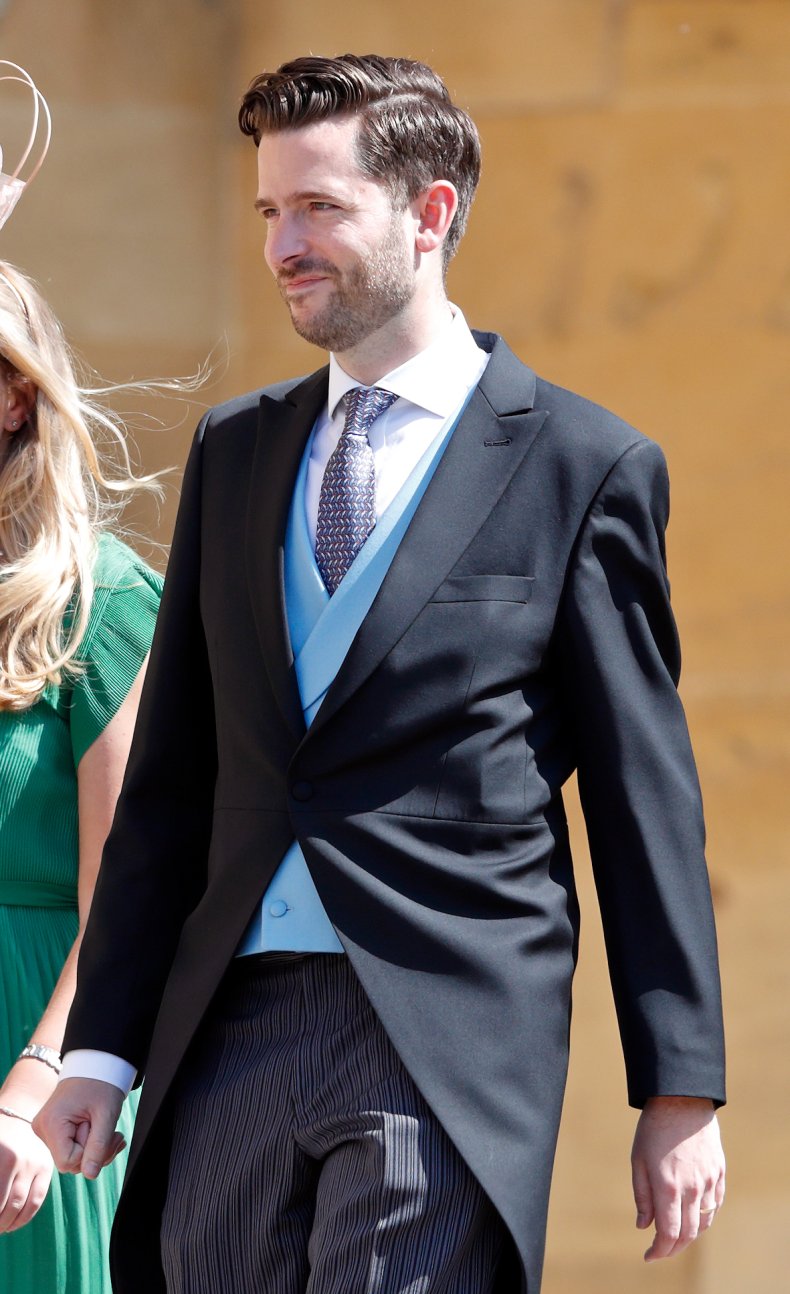 Harry also suggested there may have been jealousy within the family when he told the CBS tell-all: "You know, my father, my brother, Kate and all the rest of the family, they were really welcoming. But it really changed after the Australia tour, after our South Pacific tour."
He added: "It was also the first time that the family got to see how incredible she is at the job. And that brought back memories."
Harry appeared to be suggesting jealousy may have been behind a sudden change in his family's attitudes to Meghan following the October 2018 tour.
Knauf's email, which put the bullying allegations on the record, was sent shortly after they returned home that same month.
There have been suggestions of conflict between Meghan and her staff on the tour, with briefings to, for example, historian Robert Lacey in his book Battle of Brothers.
Lacey suggested the argument over Meghan's treatment of her staff became so serious it led to William throwing Harry out of Kensington Palace.
The biographer wrote: "William, for his part, felt just as strongly about Meghan and the need for her subversive 'agenda' to be removed from the operations of the British monarchy, which she did not appear to understand or respect.
"He certainly wanted Meghan removed, for a start, from the hitherto harmonious joint household that he and his brother had operated together for the best part of a decade. William simply did not want her or Harry around any more."
A friend was quoted in the book saying: "William threw Harry out."
Meghan has always denied she bullied her staff though her lawyer also said in November 2021 that she does not want to negate anyone's experience.
And her friend Janina Gavankar suggested during an appearance on ITV that one member of staff at Kensington Palace had to leave due to gross misconduct.
From the public's perspective, however, there will be no published verdict on whose narrative is the correct one or what the palace has done to improve its procedures.
For more royal news and commentary check out Newsweek's The Royal Report podcast:
Correction 06/30/22 4:30 a.m. ET: This article was updated to clarify the review was into the palace's handling of the allegations instead of a review of the allegations.