A report suggesting that the findings of a private investigation into allegations of bullying lodged against Meghan Markle by former palace staff members are being "buried" has been blasted on social media with users asking why the results aren't being released.
A report from The Sunday Times claimed that Buckingham Palace will be improving its HR procedures as a result of the investigation's findings but the palace will not make a public statement on the report or release it.
This move has prompted a wave of backlash on social media with some users claiming that the palace's move to "bury" the report is a result of them having found Meghan not guilty of any wrongdoing and being "too embarrassed to admit that nothing was found."
When approached by Newsweek, Buckingham Palace declined to comment.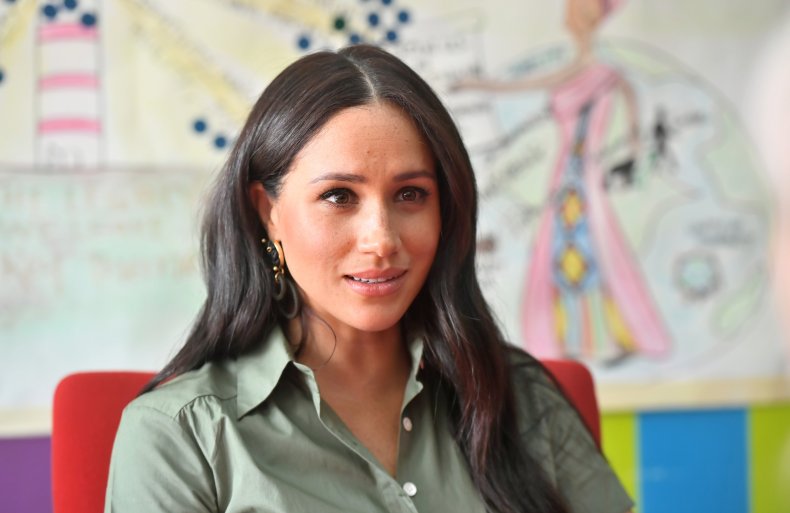 Activist and social media user @TshweuMoleme took to Twitter to voice his opinion on the decision stating:
"So the royal family's report on alleged Meghan Markle bullying of staff is now 'buried' and she should just forget about it, after so many attempts to bury her name and reputation? In fact, she was bullied for months. Let her see the report," he wrote.
Broadcaster Lorraine King also posted her skepticism over the reported decision to keep the report private.
"Mmmmm. Why won't Buckingham Palace release the report into claims that Meghan Markle bullied staff?" she wrote. "Could it be because it exonerates her of any wrongdoing, paints BP in a bad light or both? If the report proved Meghan did bully staff I wonder if it would have been released?"
Christopher Bouzy, the founder of Bot Sentinel, an online platform monitoring social media activity, also commented on the decision. Through Bot Sentinel, Bouzy has investigated targeted attacks on social media against Meghan and Prince Harry. He said:
"Why announce you are launching a probe into the Meghan Markle bullying claims, but refuse to release the findings of the probe? Seems like they didn't find anything, and they are too embarrassed to admit nothing was found."
This was echoed by another user who posted: "So let me get this straight. The RF wants to bury an investigation that was launched to smear Meghan Markle before the Oprah interview. Besides the PR blunder that was, you don't think they would use it to bash her if something was there."
The investigation undertaken privately by Buckingham Palace to "look into" allegations of bullying made against Meghan by royal household staff members followed the leak of a key email to The Times immediately before the broadcast of the Sussexes interview with Oprah Winfrey in 2021.
The email was written by former Kensington Palace press secretary Jason Knauf to the private secretary of Prince William and read:
"I am very concerned that the duchess was able to bully two PAs out of the household in the past year. The treatment of X [name redacted] was totally unacceptable."
"The Duchess seems intent on always having someone in her sights. She is bullying Y [name removed] and seeking to undermine her confidence," he said. "We have had report after report from people who have witnessed unacceptable behavior towards Y [name removed]."
The publication of the email sparked a chain reaction from both Buckingham Palace and Meghan's communications team in Los Angeles.
"The duchess is saddened by this latest attack on her character, particularly as someone who has been the target of bullying herself and is deeply committed to supporting those who have experienced pain and trauma," Meghan's response to the email, released via a spokesperson, said. "She is determined to continue her work building compassion around the world and will keep striving to set an example for doing what is right and doing what is good."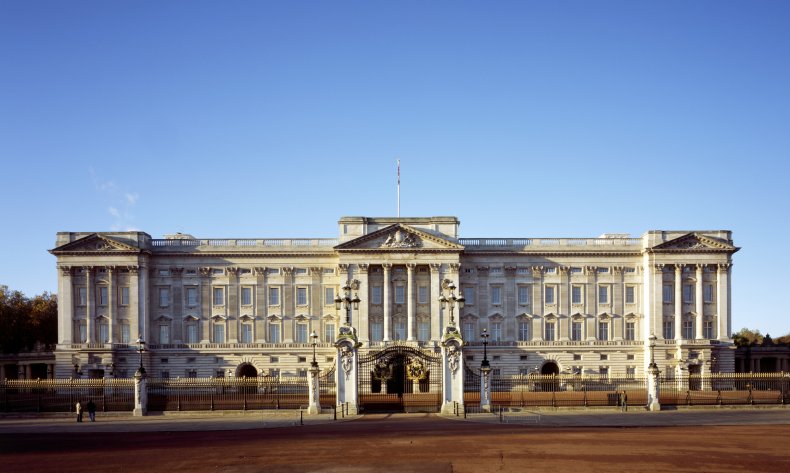 "We are clearly very concerned about allegations in The Times following claims made by former staff of the Duke and Duchess of Sussex," the palace said in a statement at the time.
"Accordingly, our HR team will look into the circumstances outlined in the article. Members of staff involved at the time, including those who have left the Household, will be invited to participate to see if lessons can be learned," the statement continued. "The Royal Household has had a Dignity at Work policy in place for a number of years and does not and will not tolerate bullying or harassment in the workplace."
The results of the investigation were expected to be published in the Sovereign Grant report for the financial year 2021-2022 later this month, but The Sunday Times reported that this is no longer the case.
By withholding the findings from the public, some commentators have claimed that the palace could be using them against Meghan as leverage for a royal ceasefire ahead of the publication of Harry's memoir and the reports of a potential second interview with Oprah Winfrey on the horizon.
Broadcaster Peter Ford asked on The Morning Show in Australia on Monday if the move was "almost like sending a warning shot to [Harry and Meghan] saying 'we've got some info in our bottom drawer here that is not very pretty, maybe we all should have a bit of a truce here.'"
He then went on to say: "I think that's how it reads to me, otherwise why wouldn't you release it?"
Pop culture commentator, Perez Hilton also took to Twitter to ask the question: "Does the royal family owe the British people transparency?" in relation to the report.
For many though the investigation is another example of a series of perceived attacks on Meghan's character in the U.K which included an onslaught of negative coverage in the tabloid press during her time as a working royal.
"This harassment of Meghan Markle is just sickening. It never ends," writer Mohammad Zaheer said on Twitter.
Newsweek reached out to representatives for Meghan Markle for comment.