Harry Reveals Archie's Favorite TV Show Character is English not American
Prince Harry revealed his two-year-old son Archie's favorite children's TV show character—and he is English, not American.
The Duke of Sussex told crowds at the Invictus Games how the toddler sometimes wants to be Kwazii, the brave cat from The Octonauts.
The children's cartoon was a hit for British children when it was broadcast on the BBC, though recent films and seasons have reached an international audience on Netflix.
Kwazii is a former pirate who speaks with a Cockney accent. He is voiced by English actor Rob Rackstraw.
He is the show's daredevil and loveable rogue and clearly stole Archie's heart, so the royal has something in common with many U.K. children brought up on the team of underwater adventurers.
The prince said at the Invictus opening ceremony on April 16: "When I talk to my son Archie about what he wants to be when he grows up, some days it's an astronaut... a pilot... or Kwazii from Octonauts..."
He added: "If you're laughing, then you've seen it."
Meghan Markle joined the prince a The Hague, in the Netherlands, for the games, an Olympics-style tournament for injured ex-forces personnel from around the world.
Archie spent around six months in Britain before his parents relocated to North America, first Canada in November 2019 and then the U.S. in early 2020.
Since then he has been living the California life, learning "hydrate" as one of his early words, a phrase needed far less in Windsor than in Montecito.
Harry has, however, spoken before about a desire to teach him about England, describing a struggle to find rugby balls in September 2020.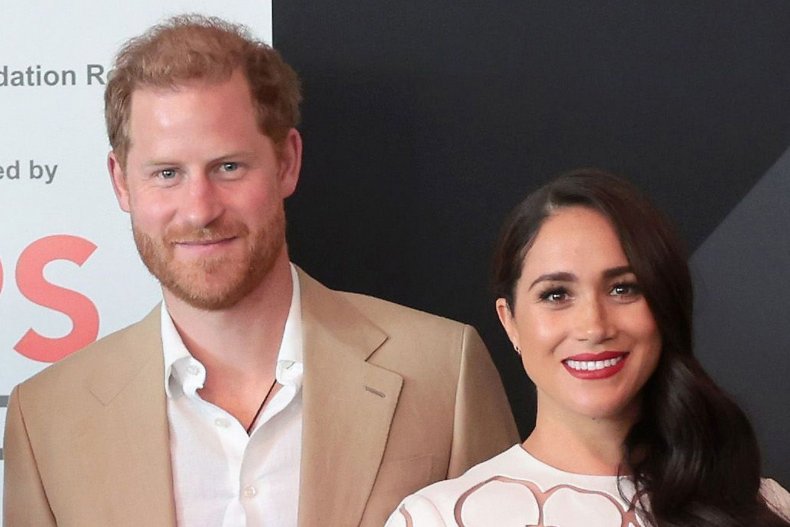 He told a meeting of England's Rugby Football League: "What I need is a few mini rugby balls that I can then get Archie involved with the game because at the moment it's impossible to find any.
"I've got a little bit of space outside which we're fortunate enough to have. I need to get him playing some rugby league."
The prince restated his desire for his children to experience life in Britain in a statement through a spokesperson in relation to his lawsuit against the U.K. government.
The duke is suing the Home Office for removing his police protection detail, saying it is not safe to return to Britain without Metropolitan Police bodyguards.
Prince Harry's legal representative said in January: "The goal for Prince Harry has been simple—to ensure the safety of himself and his family while in the UK so his children can know his home country."
They added: "The UK will always be Prince Harry's home and a country he wants his wife and children to be safe in.
"With the lack of police protection, comes too great a personal risk. Prince Harry hopes that his petition—after close to two years of pleas for security in the UK—will resolve this situation."
For more royal news and commentary check out Newsweek's The Royal Report podcast: