Prince Harry Says 'Megxit' Is a 'Misogynistic' Term Created by a Troll
Prince Harry said "'Megxit' is or was a misogynistic" term and was created by a troll, as he addressed an online summit.
The Duke of Sussex accused the mainstream media of amplifying the phrase, which ran in news outlets on both sides of the Atlantic, after the couple announced their decision to "step back" from royal duties on January 8, 2020.
The word was inspired by Brexit, which itself is shorthand for Britain's exit from the European Union.
Harry told Re:Wired: "The term 'Megxit' was or is a misogynistic term and it was created by a troll, amplified by royal correspondents, and it grew and grew and grew onto mainstream media but it began with a troll."
"Megxit" was first used in the mainstream media after the couple officially announced their plans to quit the royal family on January 8 and was the headline on the front page of tabloid The Sun the following day, January 9.
However, it was also included in broadsheet news articles as well, for example in The New York Times which ran a headline: "'Megxit' Is the New Brexit in a Britain Split by Age and Politics."
The Guardian, CBS and NBC were also among numerous respected outlets to use the term in the period immediately after the announcement.
Harry issued a wide-ranging attack on social media companies, citing research by Bot Sentinel which suggested 70 percent of the online hate targeted at Meghan came from a handful of Twitter accounts.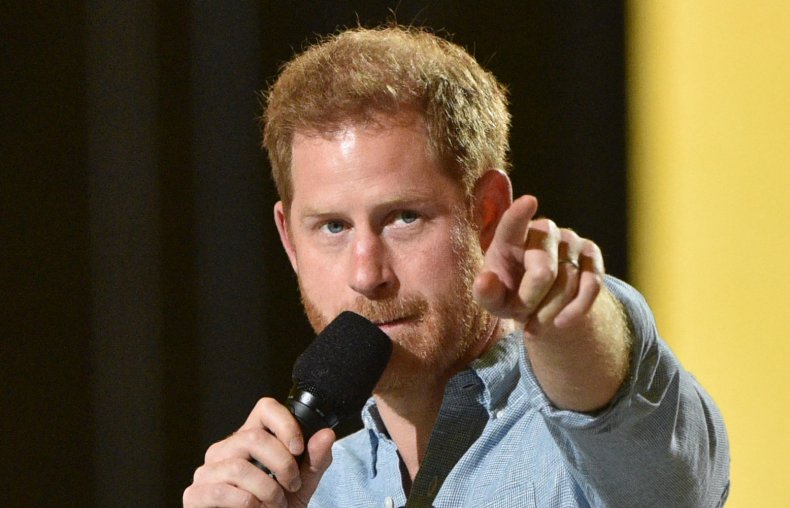 The duke told Re:Wired: "I really feel as though we have to invest in and support professional, honest journalists who respect and uphold values of journalism not the pirates with the press cards who have hijacked the most powerful industry, the freest industry in the world."
He added: "The incentives of publishing are not necessarily aligned with the incentives of truth. My experience, I guess, has been more pre-social media around the U.K. press who sadly conflated profit with purpose and news with entertainment.
"And they don't report the news, they create it. They've successfully turned fact-based news into opinion-based gossip with devastating consequences for the country.
"I lost my mother to this self-manufactured rabidness and obviously I'm determined not to lose the mother of my children to the same thing.
"And what I said in the mental health series many months ago that they won't stop until she's dead, that was I guess more of a warning not a challenge."