Prince Harry Won't Name Person Involved in Meghan's Bombshell About Archie's Skin Color, Says He Was 'Shocked'
Prince Harry on Sunday night declined to name the royal family members that allegedly expressed concern about Archie's skin color but says he was "shocked" during the "awkward" conversation.
In a fiery interview with Oprah Winfrey on CBS Sunday night, Meghan Markle, who's mother is Black, revealed that members of the royal family had concerns that her unborn child would be born with dark skin.
"All around this same time, we have in tandem the conversation of he won't be given security, he's not going to be given a title and also concerns and conversations as how dark his skin might be when he's born," she said.
Later in the interview, Oprah asked Prince Harry to share details of the conversation. "That conversation, I'm never going to share," he said. "But at the time it was awkward, I was a bit shocked."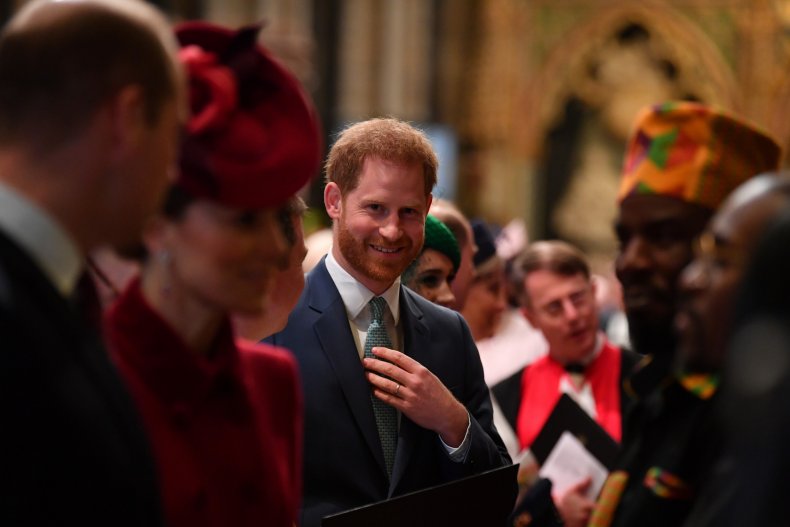 Pressed by Oprah to share some quotes and questions asked during the chat, Prince Harry said, "What would the kids look like?"
He declined to go further. "I'm not comfortable with sharing that," he said. "There was some real obvious signs before we got married, that this would be very hard."
Meghan revealed that she had suicidal thoughts late at night over an onslaught of negative press. "I just didn't want to be alive anymore," she said.
Prince Harry told the public that Prince Charles, his father, ignored his calls as the couple stepped away from the royal family, but said the two have been talking since. He also revealed that he's taking "space" from his relationship with Prince William, his brother, while expressing gratitude and love for his sibling.
Earlier in the interview, Prince Harry criticized the royal family and said he was once blind to being trapped in the system. Asked by Oprah whether Meghan had saved him, he responded, "Yeah, without question."
"There was a bigger purpose, there were other forces at play, throughout this whole process," he said, "it's undeniable when these things have happened, where the overlap is. She did, without question, she saved me."
Meghan said she thought Harry "saved all of us." She added, "He ultimately called it, and was like, we've got to find a way for us, for Archie."
The couple had some good news to share during their interview: they're expecting a baby girl in the summer. They also revealed that they held a secret wedding three days before their official royal wedding in 2018.
At the end of the two-hour special, Oprah told viewers there's "so much more" that wasn't shared and said she'll reveal further revelations on CBS' This Morning With Gayle King on Monday between 7-9 a.m. ET.
If you have thoughts of suicide, confidential help is available for free at the National Suicide Prevention Lifeline. Call 1-800-273-8255. The line is available 24 hours a day.