Prince Philip's Official Death Certificate Reveals Rarely Used Name for Queen's Husband
Prince Philip's official death certificate records that he passed away due to "old age" and list a rarely used name for the duke, the Daily Telegraph reported.
Sir Huw Thomas, head of the royal medical household, certified the official document, which did not mention a specific illness or injury.
Buckingham Palace's own assessment on April 9 said that "His Royal Highness passed away peacefully this morning at Windsor Castle."
Prince Philip had been recently treated for an infection when he was first admitted to the hospital and also had surgery for a heart condition.
Philip's private secretary Brigadier Archie Miller-Bakewell registered his death four days after his passing at the Royal Borough of Windsor and Maidenhead, on April 13.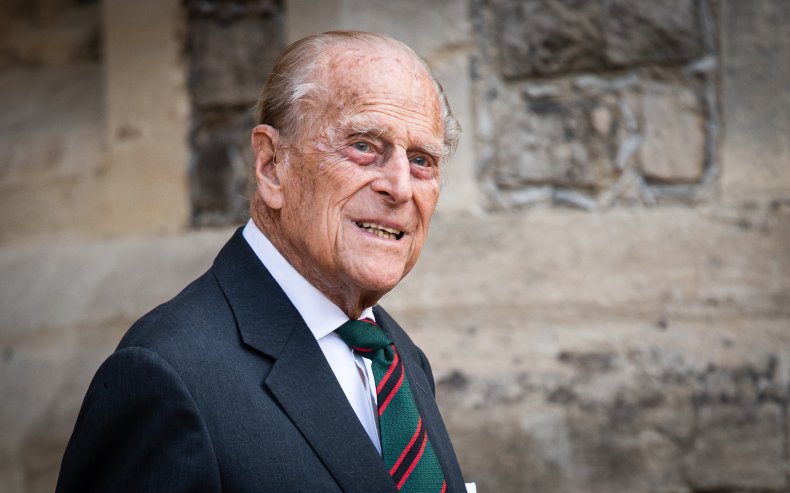 The document describes him as: "His Royal Highness The Prince Philip, Duke of Edinburgh formerly known as Prince Philippos of Greece and Denmark formerly known as Philip Mountbatten."
The Duke of Edinburgh was born Philippos Andreou Schleswig-Holstein Sonderburg-Glucksburg but this first name was seldom used and goes back to his roots within the Greek royal family.
He was related to royal families across Europe. Philip was born on the island of Corfu to parents, Prince Andrew of Greece and Denmark and Princess Alice of Battenberg, and, at his birth, was sixth in line to the Greek throne.
However, his uncle, the king, abdicated in 1922 and his family fled to Paris as Greece lost its war with Turkey.
The certificate lists the Duke of Edinburgh's occupations as "naval officer" and "husband of Her Majesty Queen Elizabeth II, The Sovereign."
On her 95th birthday, the queen released a message expressing her sadness at the death of her husband of 73 years.
She said: "I have, on the occasion of my 95th birthday today, received many messages of good wishes, which I very much appreciate.
"While as a family we are in a period of great sadness, it has been a comfort to us all to see and to hear the tributes paid to my husband, from those within the United Kingdom, the Commonwealth and around the world.
"My family and I would like to thank you all for the support and kindness shown to us in recent days. We have been deeply touched, and continue to be reminded that Philip had such an extraordinary impact on countless people throughout his life."
Philip's funeral at St. George's Chapel, in Windsor Castle, on April 17, marked the first time Prince Harry saw his family since his tell-all Oprah Winfrey interview with his wife Meghan Markle.
After Philip's death, Prince Harry said in a statement: "My grandfather was a man of service, honour and great humour.
"He was authentically himself, with a seriously sharp wit, and could hold the attention of any room due to his charm—and also because you never knew what he might say next.
"He will be remembered as the longest reigning consort to the Monarch, a decorated serviceman, a Prince and a Duke. But to me, like many of you who have lost a loved one or grandparent over the pain of this past year, he was my grandpa: master of the barbecue, legend of banter, and cheeky right 'til the end.
"He has been a rock for Her Majesty The Queen with unparalleled devotion, by her side for 73 years of marriage, and while I could go on, I know that right now he would say to all of us, beer in hand, 'Oh do get on with it!'
"So, on that note, Grandpa, thank you for your service, your dedication to Granny, and for always being yourself."