Prince Philip's Most Memorable Quotes After Royal Dead at 99
The Queen's devoted husband Prince Philip passed away in the early hours of Friday, prompting an outpouring of national and international mourning.
The 99-year-old, who died just two months before his 100th birthday, had been married to the Queen for 73 years, after the pair tied the knot on November 20 1947.
Then styled as Lieutenant Philip Mountbatten, the 26-year-old renounced his Greek royal title and became a British citizen.
The Queen's father, King George VI, bestowed him the title of the Duke of Edinburgh.
The father-of-four spent the next six decades in the public eye beside the Queen, before retiring from public duties in 2017, aged 96.
The Duke became well-known for his witty one-liners during his years of loyal service, and we've rounded up some of his most memorable quotes.
Prince Philip Quotes
1956: "It's my custom to say something flattering to begin with so I shall be excused if I put my foot in it later on."
1962: "I never see any home cooking – all I get is fancy stuff."
1965: "Cats kill far more birds than men. Why don't you have a slogan: 'Kill a cat and save a bird?'"
1966: "British women can't cook."
1969: When speaking to Sir Tom Jones after a Royal Variety Performance: "What do you gargle with, pebbles?"
1969: "I declare this thing open, whatever it is."
1976: "We don't come here for our health. We can think of other ways of enjoying ourselves."
1981: "Everybody was saying we must have more leisure. Now they are complaining they are unemployed."
1986: "It looks like a tart's bedroom."
1986: "If it has four legs and it is not a chair, if it has got two wings and it flies but is not an aeroplane and if it swims and it is not a submarine, the Cantonese will eat it."
1991: While in Thailand: "Your country is one of the most notorious centres of trading in endangered species."
1995: To a Scottish driving instructor: "How do you keep the natives off the booze long enough to pass the test?"
1996: "If a cricketer suddenly decided to go into a school and batter a lot of people to death with a cricket bat, are you going to ban cricket bats?"
1997: Speaking about a successful marriage: "Tolerance is the one essential ingredient... You can take it from me that the Queen has the quality of tolerance in abundance."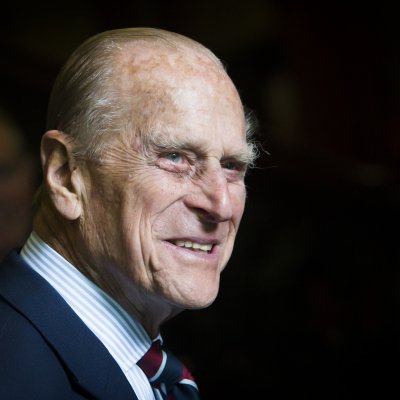 1998: To a backpacker in Papua New Guinea: "You managed not to get eaten then?"
1999: When presented with a hamper by an American ambassador: "Where's the Southern Comfort?"
1999: "It looks as though it was put in by an Indian. I meant to say cowboys. I just got my cowboys and Indians mixed up."
2000: To deaf children standing near a steel band: "Deaf? If you're near there, no wonder you are deaf."
2003: Speaking to the President of Nigeria: "You look like you're ready for bed!"
2004: "Bugger the table plan, give me my dinner!"
2009: Speaking to an attendee at a reception for influential Indians: "There's a lot of your family in tonight."
2010: When responding to a female Sea Cadet who told him she worked in a nightclub: "Is it a strip club?"
2010: When speaking to Scottish Conservative leader Annabel Goldie: "That's a nice tie... Do you have any knickers in that material?"
2011: Speaking of his approaching 90th birthday: "Bits are beginning to drop off."
2013: When speaking to a nurse: "The Philippines must be half empty, you're all here running the NHS."
2015: "Just take the f****** picture!"