Prince Talks About Tragic Music Deaths And a Female President in 'Lost' Interview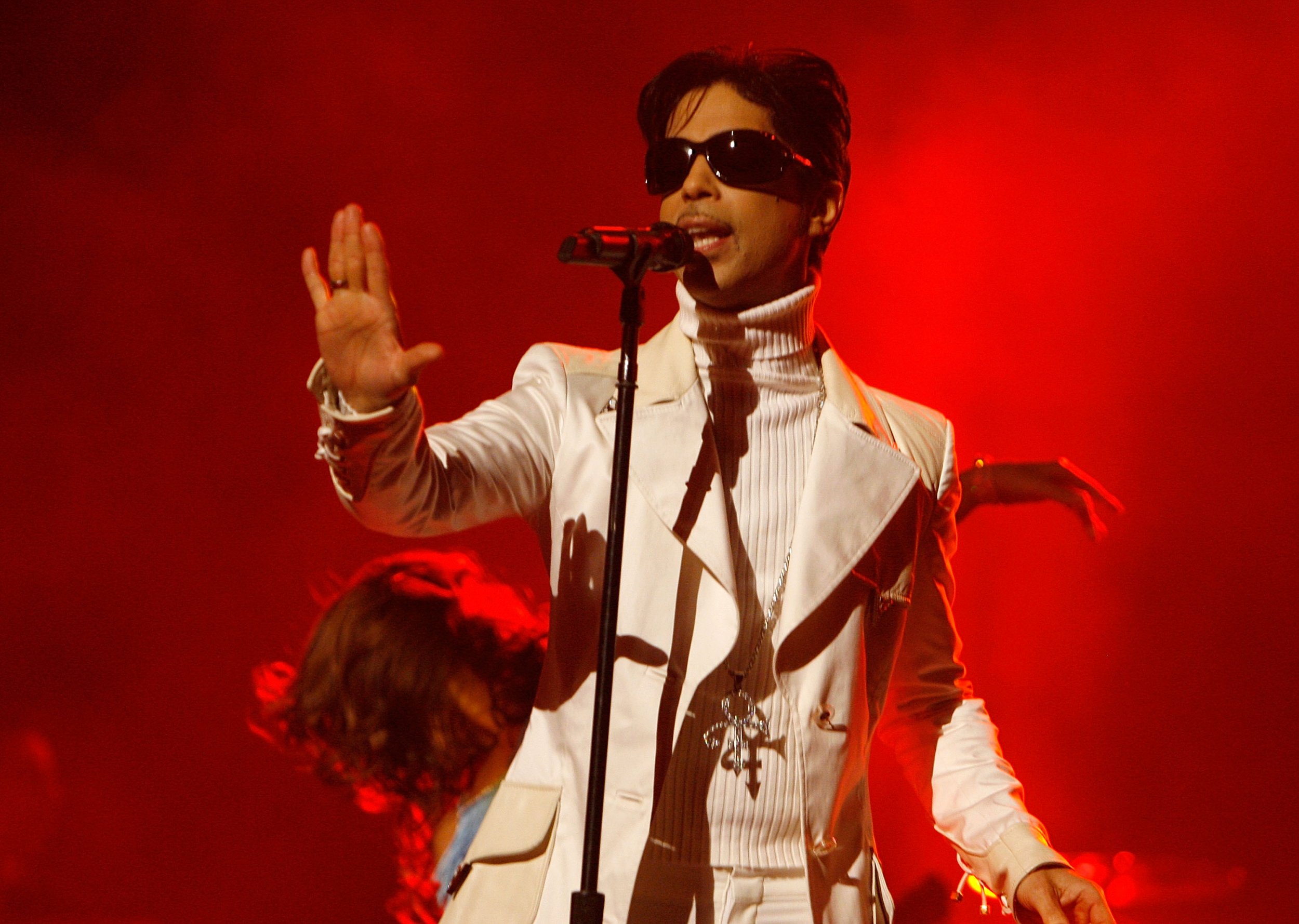 Prince's death on April 21 continues to cast a large shadow over the entertainment world, such was his ubiquitous presence in a career spanning four decades. And now, Rolling Stone has unearthed some final words of a wisdom from the musician in a 2014 interview that ultimately went unpublished.
In it, the "Little Red Corvette" singer offers his unique insight into what he feels are disturbing trends in the music industry—casually slighting Justin Bieber in the process—and speaks about the eventuality of a female U.S. president, something that he'll now never see.
Most sobering, however, is Prince talking about the loss of other tragic stars taken too soon, such as Amy Winehouse and his contemporary Michael Jackson.
Rolling Stone's Brian Hiatt spent hours with Prince and his backing group 3rdEyeGirl at Paisley Park in January 2014 for what would have been a cover feature. But, Hiatt says, the star's reluctance to take part in a photo shoot put the entire story on the backburner—until now.
Speaking about his musical legacy, the singer—who would go on to release two albums in 2014 alone—said he didn't feel the need to record new music in his unique position of not being "beholden" to a record label. "I do what feels good in the moment... I'm not on a schedule, and I don't have any sort of contractual ties," he explained. "I have giant bills, large payrolls, so I do have to do tours... But there's no need to record anymore."
Prince also offered his opinion on the then-current climate of the recording business, which he felt placed great emphasis on everything but the actual music. He lamented: "You're trying to find the personality first, make sure you've got that locked in. And it's better if they got scandal on 'em or a reality show or sex tape. And they have it down to an art. They're getting street cred for Justin Bieber now!"
It's speaking about Michael Jackson, however, that he was at his most vulnerable. "I don't want to talk about it. I'm too close to it," Prince began when asked if he could have helped the King of Pop before his death in 2009.
He added, however: "He is just one of many who have gone through that door—Amy Winehouse and folks. We're all connected, right, we're all brothers and sisters, and the minute we lock that in, we wouldn't let anybody in our family fall."
Prince's words of solidarity with his musical comrades seem all the more prescient now that he, too, he has "gone through that door."