Prince William Being Booed Is 'Healthy Disrespect,' U.K. TV Host Says
Host Richard Madeley told viewers of Good Morning Britain on Monday that Prince William's being booed at the FA (Football Association) Cup Final on Saturday by Liverpool FC fans was a showing of "healthy disrespect" for the establishment as opposed to a personal attack on the royals.
Liverpool FC fans were heard to audibly boo when William's arrival was announced to the stadium on Saturday and continued through the British national anthem, "God Save The Queen." Liverpool won the cup against Chelsea FC in a penalty shootout.
Liverpool fans have a long history of protesting against the establishment, following the politically polarizing events of the 1980s which saw opposition to Conservative rule and Margaret Thatcher's hard-line policies increase within the city.
The Hillsborough Disaster also casts a long shadow over Liverpool FC fans' relationship with the authorities as 97 fans died resulting from a horrific human crush during a FA Cup semifinal against Nottingham Forest in 1989. Liverpool fans were subsequently wrongly accused of causing the crush.
The disaster resulted in the highest death toll at a British sporting event in history.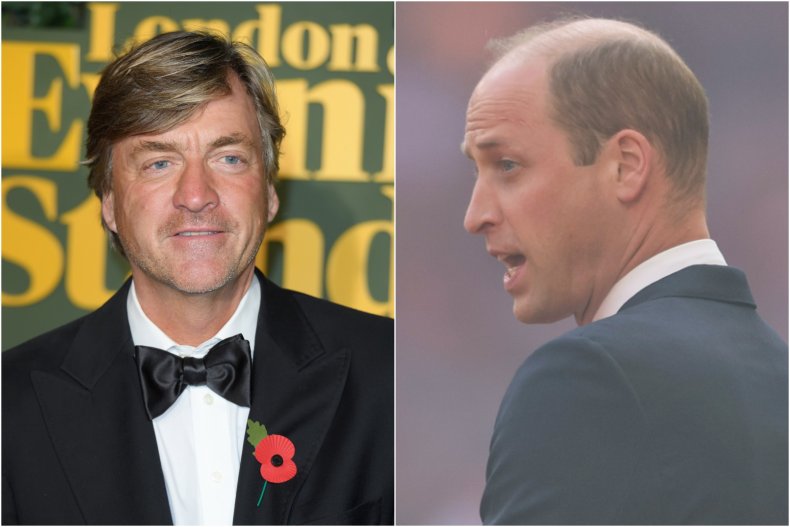 It is given this history that Madeley said he believed the behavior of Liverpool fans on Saturday, which received criticism online and in the media, was nothing personal against William or the queen, but a cultural voicing of collective anti-establishment feeling.
"I think, in many ways, it's quite a healthy disrespect for the establishment," he told Good Morning Britain viewers.
"Yes, when it comes out like that, it looks a bit ugly, but it's part and parcel of Liverpool and the way that proud city is. And the way it isn't cowed and it won't be beaten down."
In a later discussion with royal commentator Michael Cole where it was suggested that Liverpool FC should release a statement condemning the behavior of its fans, Madeley said: "You are never going to stop it are you? Liverpool fans have form for this going back to the 1980s... One has to say, it is part of the culture of the city that it has a healthy disrespect for institutions and the establishment and that really is a reflection of that."
In contrast to Madeley's opinions on the matter a host of political figures have spoken out against the behavior of Liverpool fans during Saturday's match.
Sir Ed Davey, the leader of the centrist Liberal Democrats political party told the Daily Mail: "We have the most wonderful Monarch and those fans who booed do not represent their clubs or our country."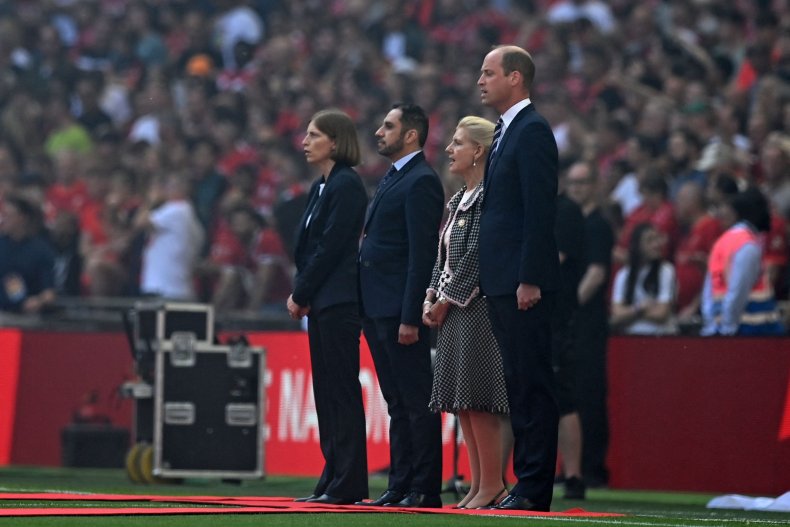 Conservative MP Karen Bradley also spoke out saying: "It is utterly unacceptable and disgraceful that fans booed Prince William. I would urge the FA to take all necessary action and pursue those responsible."
House of Commons Speaker Sir Lindsay Hoyle echoed this call for the FA to step in and condemn the fan behavior. Speaking to the Mail Online he said:
"I utterly condemn any fans who booed Prince William at Wembley today.
"The FA Cup final should be an occasion when we come together as a country. It should not be ruined by a minority of fans' totally shameful behaviour. In this year of all years – the Queen's Platinum Jubilee—this is dreadful."
William has been the president of the FA since 2006 and the FA Cup Final has been attended by members of the royal family throughout recent decades including the queen, Princess Diana and Prince Charles.