Prince William Was at Center of 'Painful Moments' for Harry and Meghan
According to royal biographer Omid Scobie, a family friend recently told him that Prince Harry feels his brother Prince William has been "unprepared to unpack" the "many lines [that] were crossed," leading up to the falling-out between the two brothers.
The Duke of Sussex feels his brother was "turning his back when support was needed" and "there hasn't been movement" towards a reconciliation, according to a piece from Scobie, the royal executive editor at Yahoo! News.
Scobie, the co-author of the bestselling biography of Harry and Meghan Markle, Finding Freedom, wrote in his column for the website that Prince Harry's memoir is not the reason the brothers have not patched up their rift.
A family friend told him: "People are desperate for steps to be made but behind the scenes, there hasn't been movement. What [Harry] is waiting for is accountability," Scobie wrote. "Many lines were crossed by William. He was at the center of a number of painful moments, be it the actions of his own staff or turning his back when support was needed. It was a dark time and one that, so far, William has been unprepared to unpack."
William is also "still waiting" for an apology from Harry for sharing private matters in public, the friend said, adding: "When you look at the bare facts, it becomes obvious why it is pretty much the same state of affairs as years ago."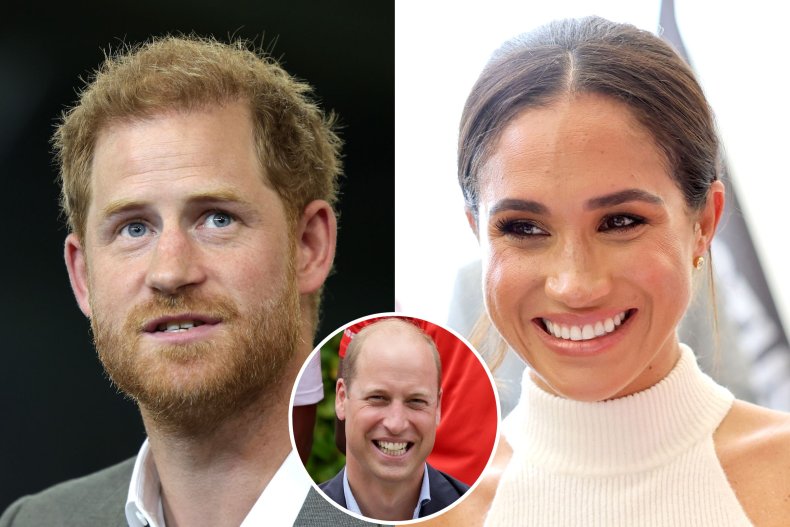 Former Kensington Palace communications secretary Jason Knauf accused Meghan of bullying her staff in an internal email to a superior in October 2018, which was subsequently leaked to the media in March 2021.
Knauf resigned at the time, leaving the palace in early 2019, but he continued to work for William's charity, the Royal Foundation until 2021 and is now a trustee of his Earthshot Prize.
Harry has previously accused his family of "total silence or total neglect" in response to his requests for help dealing with the media.
During his mental health docu-series The Me You Can't See, he said: "It went to a whole new depth with not just traditional media but also social media platforms as well. I felt completely helpless.
"I thought my family would help but every single ask, request, warning, whatever it is, got met with total silence or total neglect.
"We spent four years trying to make it work. We did everything that we possibly could to stay there and carry on doing the role and doing the job, but Meghan was struggling."
Scobie's account came after another royal author, Katie Nicholl, said Prince Harry and Meghan Markle were invited to a "big sleepover" at Queen Elizabeth II's Balmoral estate and to visit Prince Charles but have not taken up the offers.
Harry and Meghan were at a summit in Manchester on September 5, in Germany on September 6, and will be back in London for the WellChild Awards on September 8.
During the whirlwind tour of Britain and Germany over four days they have been based at their U.K. home Frogmore Cottage, in Windsor.
Nicholl, author of Harry and Meghan: Life, Loss, and Love, told GB News: "The Queen always has this wonderful, extended stay for her grandchildren and her great-grandchildren. There's a big sleepover at Balmoral, they were invited to go to that.
"They were also invited to go to Birkhall with the Prince of Wales and thus far they haven't done it."
The queen and Charles are both in Scotland for the royal summer holiday.