Prince Harry Accuses Royals of 'Total Neglect' Over His Media Harassment Pleas
Prince Harry has said the royal family responded with "total silence or total neglect" when he asked for help to deal with negative media coverage of his relationship with Meghan Markle.
In The Me You Can't See, his new docuseries with Oprah Winfrey about mental health, the Duke of Sussex said the coverage had triggered childhood trauma related to his mother, Princess Diana.
He talked about the first wave of articles that appeared in 2016, when the British press learnt that he and Meghan were dating, including a headline describing her as "(almost) straight outta Compton."
However, he said in the docuseries that his family had not supported him when he asked for help—and described the problem as a major reason behind the couple's decision in 2020 to quit royal duties.
He laid bare how serious the situation became when he described how Meghan told him she had contemplated taking her own life in January 2019, when she was pregnant with their son Archie.
Prince Harry said in the documentary on Apple TV: "It went to a whole new depth with not just traditional media but also social media platforms as well. I felt completely helpless.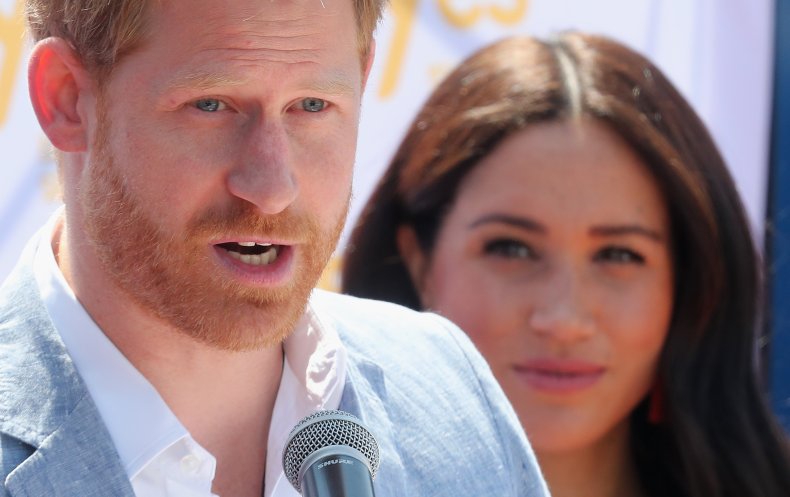 "I thought my family would help but every single ask, request, warning, whatever it is, got met with total silence or total neglect.
"We spent four years trying to make it work. We did everything that we possibly could to stay there and carry on doing the role and doing the job, but Meghan was struggling."
The prince mentioned two specific stories published in the early days of their relationship, including a MailOnline article headlined: "EXCLUSIVE: Harry's girl is (almost) straight outta Compton: Gang-scarred home of her mother revealed—so will he be dropping by for tea?"
The second appeared to be a column by Rachel Johnson, sister of the prime minister Boris Johnson, published in the Mail on Sunday.
In November 2016, she wrote: "Genetically, she is blessed. If there is issue from her alleged union with Prince Harry, the Windsors will thicken their watery, thin blue blood and Spencer pale skin and ginger hair with some rich and exotic DNA." Johnson apologized to Harry in a documentary that aired shortly before he and Meghan married in 2018.
In Harry's docuseries, his comments are accompanied by footage showing a third article, which had the headline: "'Meghan's seed will taint our Royal Family': UKIP chief's glamour model lover, 25, is suspended from the party over racist texts about Prince Harry's wife-to-be."
Harry said: "I became aware that I'd been living in a bubble within this family, within this institution.
"I was sort of almost trapped in a thought process or a mindset. Within the first eight days of our relationship being made public was when they said 'Harry's girl is almost straight outta Compton' and that her exotic DNA will be thickening the royal blood.
"You get followed, photographed, chased, harassed. The clicking of cameras and the flashing of cameras makes my blood boil.
"It makes me angry. It takes me back to what happened to my mum and what I experienced when I was a kid."
Asked by Winfrey how he began therapy, the prince said: "It was meeting and being with Meghan. I knew that if I didn't do the therapy and fix myself I was going to lose this woman who I could see spending the rest of my life with.
"There was a lot of learning right at the beginning of our relationship. She was shocked to be coming backstage of the institution of the British royal family.
"When she said, 'I think you need to see someone,' it was in reaction to an argument that we had.
"And in that argument, not knowing about it, I reverted back to 12-year-old Harry.
"The moment I started therapy, probably within my second session, my therapist said, 'That sounds like you reverting to 12-year-old Harry.' That was the start of a learning journey for me."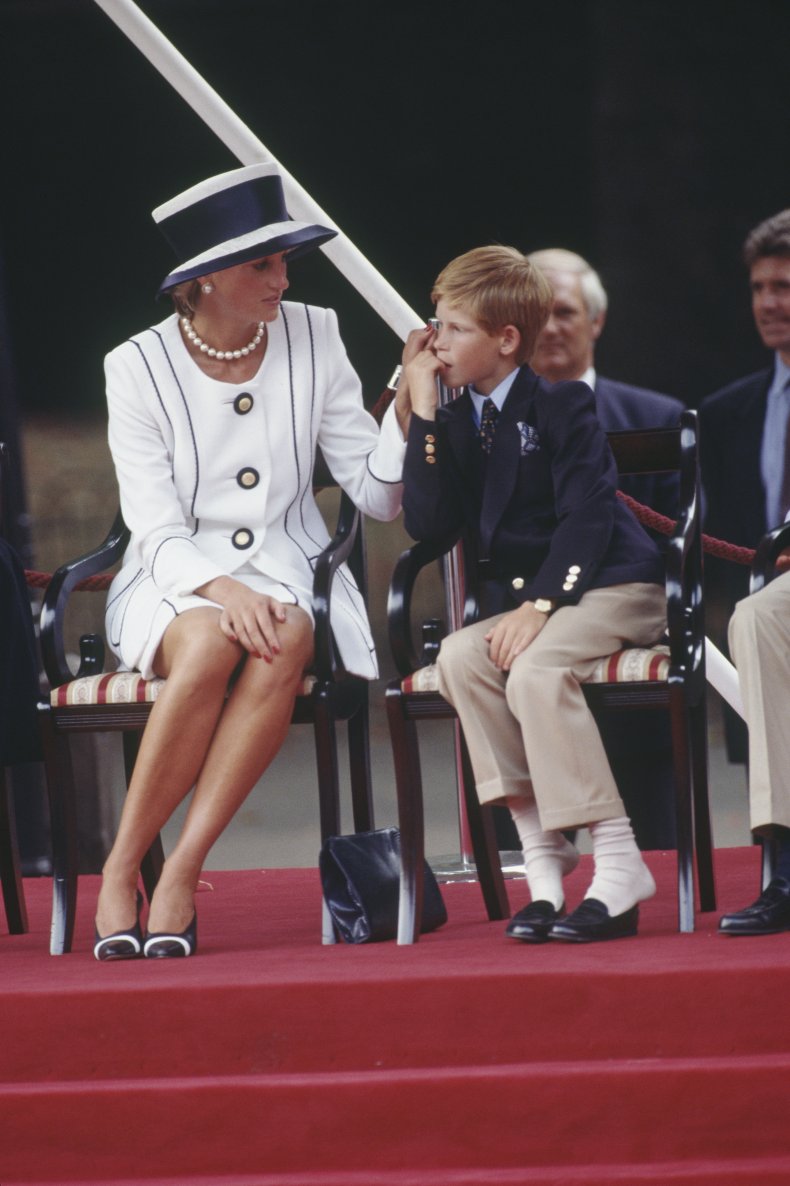 The prince revealed to the public that he was seeing a therapist in 2017, during an interview with the Daily Telegraph in the months leading up to the 20th anniversary of his mother's death.
In his latest conversation with Winfrey, Harry said he first thought about quitting royal life in his late twenties, when being photographed triggered mental health problems.
He said: "Towards my late twenties, I was starting to ask questions of 'Should I really be here?' And that was when I suddenly started going, 'You can't keep hiding from this.'
"Family members have said, 'Just play the game and your life will be easier,' but I've got a hell of a lot of my mum in me.
"I feel as though I'm outside of the system but I'm still stuck there. The only way to free yourself and break out is to tell the truth."
Harry also talked about Meghan's suicidal feelings in the aftermath of negative press coverage toward the end of 2018 and into January 2019.
He added: "I was ashamed to go to my family because, to be honest with you, like a lot of other people my age could possibly relate to, I know that I'm not going to get from my family what I need."
After Meghan first revealed that she had contemplated suicide, in the couple's interview with Winfrey on CBS earlier this year, Buckingham Palace released a statement on behalf of Queen Elizabeth II.
It read: "The whole family is saddened to learn the full extent of how challenging the last few years have been for Harry and Meghan.
"The issues raised, particularly that of race, are concerning. While some recollections may vary, they are taken very seriously and will be addressed by the family privately.
"Harry, Meghan and Archie will always be much loved family members."
Buckingham Palace has declined to comment on Harry's remarks in his new docuseries.
The Me You Can't See is available from Friday, May 21, on Apple TV.
If you have thoughts of suicide, confidential help is available for free at the U.S. National Suicide Prevention Lifeline. Call 1-800-273-8255. The line is available 24 hours, every day. The Befrienders Worldwide website lists suicide support services around the world.