Prince William Hacked by Pro-Russian Group
Pro-Russian hackers targeted Prince William's new Prince of Wales website before he had even had a chance to update it, according to posts online.
The Killnet group shared a Telegram post suggesting the website princeofwales.gov.uk had been taken offline due to the war in Ukraine.
Online tool check-host, which monitors websites, reported error messages when trying to access princeofwales.gov.uk. However, Newsweek was able to access the site on November 22.
Newsweek has approached Kensington Palace for comment.
If the post is accurate, and the royals have been hacked, any perceived victory by the pro-Russian group may be slightly undermined by the fact the website is so underused that it has not been updated since the days after Queen Elizabeth II died in September.
In fact, it is so out of date that it still lists the Prince of Wales as Prince Charles, who is now King Charles III.
Prince William and Kate Middleton, the new Prince and Princess of Wales, have not had a chance to post details of their new roles yet.
Twitter account CyberKnow told its 19,100 followers on November 22: "#killnet has started its latest campaign against the #UnitedKingdom targeting a royal website.
"They claim to be targeting medical and government websites as well #cybersecurity #infosec #RussianUkrainianWar #UkraineRussiaWar️ #England #Britain."
The account shared a screenshot of a Killnet post stating: "Today it does not work, perhaps this is due to the supply of high-precision missiles to Ukraine!
"Also today all medical institutions, government services and online services stop working!"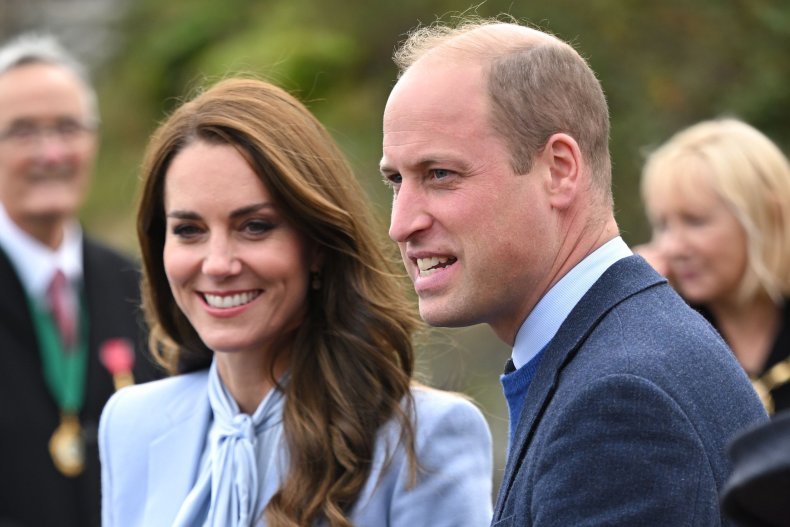 This is not the first time the royal family has been caught up in claims of Russian hacking after unpublished photos from Prince Harry and Meghan Markle's May 2018 wedding were reportedly stolen.
Biography Finding Freedom described the incident: "On September 12, 2018, a computer programmer based in Russia managed to hack into an online cloud storage account that contained over two hundred unseen photos of Harry and Meghan that had been taken by the photographer Alexi Lubomirski.
"Among the stolen images were pictures of the couple sharing personal moments during their engagement photo series as well as others from their wedding day reception (including some of the Queen). The large set also included outtakes with eyes half closed and other unflattering moments meant for the trash can."
The book quotes a sources close to the couple saying Harry and Meghan "were alarmed to hear that it was so easy to get such personal files of theirs. The whole situation was a wake up call."
Prince Harry and Prince William were also both caught up in the U.K. press phone hacking scandal after the voicemail messages were intercepted by the now defunct News of the World.
The Duke of Sussex is also suing News UK on allegations The Sun newspaper also hacked his phone, which the company has not admitted.
Separately, he is among claimants in a lawsuit accusing the Daily Mail of bugging and invasion of privacy. Publisher Associated Newspapers denies the allegations.
Do you have a question about King Charles III, William and Kate, Meghan and Harry or their family that you would like our experienced royal correspondents to answer? Email royals@newsweek.com. We'd love to hear from you.