William and Kate's Color Matching Break with Convention
Prince William and Kate Middleton appeared in matching green on an official visit to Wales on Tuesday.
The visit to mark Wales' national day, St David's Day, began with a trip to Pant Farm near Abergavenny, where William and Kate got up close and personal with a herd of goats while speaking to people from the local farming community.
Following their farm visit the couple spent time at a local youth center where they turned their hands to baking.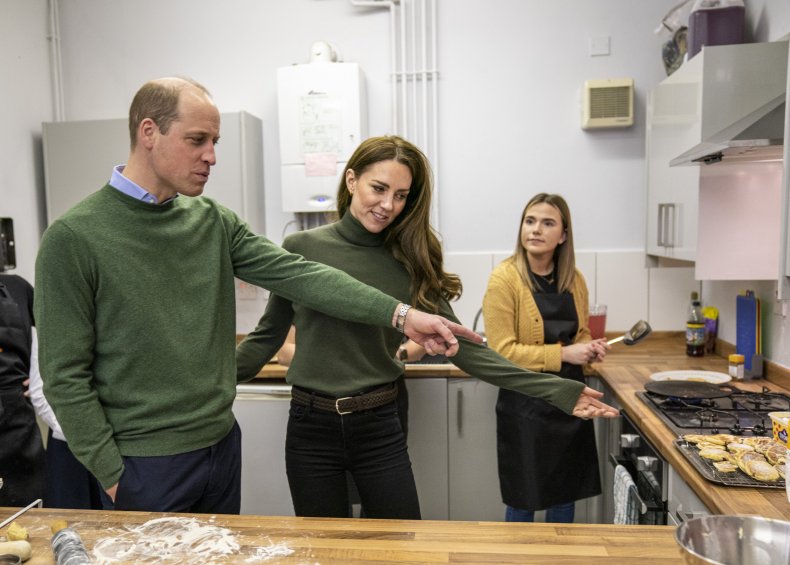 For this event William and Kate both appeared in matching shades of green, seen as a gesture to mark St David's Day. The national emblem of Wales is the green leek, an element that Queen Elizabeth II had incorporated into the embroidery of her coronation gown.
It is a break with convention as the royals' usual sartorial line is to dress as individuals in order to stand out in the crowds that come to see them.
This lesson was learned from the queen who has said that she strives to dress distinctively as she needs "to be seen to be believed." This is why the queen's wardrobe has famously come to incorporate a rainbow of colors.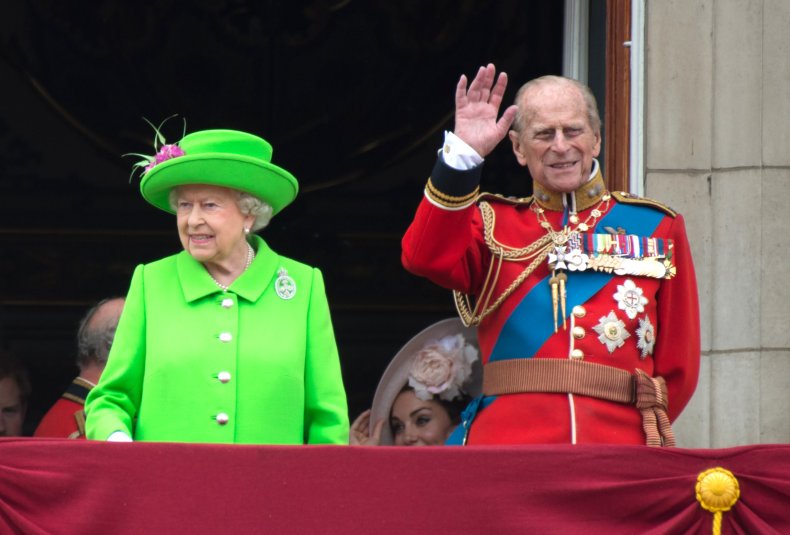 Both William and Kate though, appeared as a relaxed twosome in their green sweaters, Kate in a turtleneck and William in a crewneck.
Prince Harry received criticism on social media when at the Commonwealth Day Service on 9 March 2020—Harry and Meghan Markle's last official royal duty as full-time working members of the royal family—he matched the green silk lining of his suit jacket to Meghan's Emilia Wickstead dress.
Vogue described the Sussexes' outfits that day as a "mic drop fashion moment" while Good Housekeeping called it a "sweet and subtle way" that Harry and Meghan were showing public support for each other amid the turbulent and highly charged Megxit period.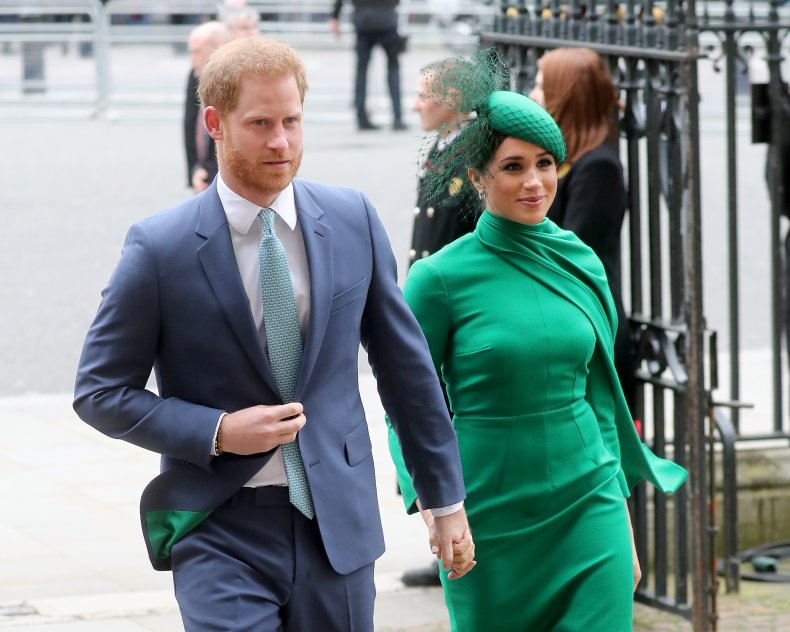 William and Kate's matching moment was used to pay tribute to their host country but they too have used color in the past to present an image of marital unity. In a series of photographs marking their ten-year wedding anniversary the couple were both shown in shades of complementary blue.
A keen photographer, Kate understands the power of an image and the importance of color in portraying a message. Over her 11 years as a member of the royal family she has come to understand the symbolism that is applied to royal dressing and this decision to match in green with William on Wales' national day will not have gone unappreciated.
William and Kate have a special affinity with Wales, living on the Welsh island of Anglesey in the early years of their marriage and, one day, they will assume the titles of Prince and Princess of Wales.