Prince William and Kate Middleton Praise Tabloid Prince Harry is Suing
Prince William and Kate Middleton have publicly thanked readers of a British tabloid newspaper for supporting its "fantastic" campaign raising money for earthquake victims in Syria and Turkey, despite Prince Harry's involvement in an ongoing phone-hacking lawsuit with its publishers.
The Prince and Princess of Wales visited the Hayes Muslim Centre near London on Thursday, to thank volunteers and organizers involved with providing aid and fundraising for communities affected by the recent earthquakes in Turkey and Syria.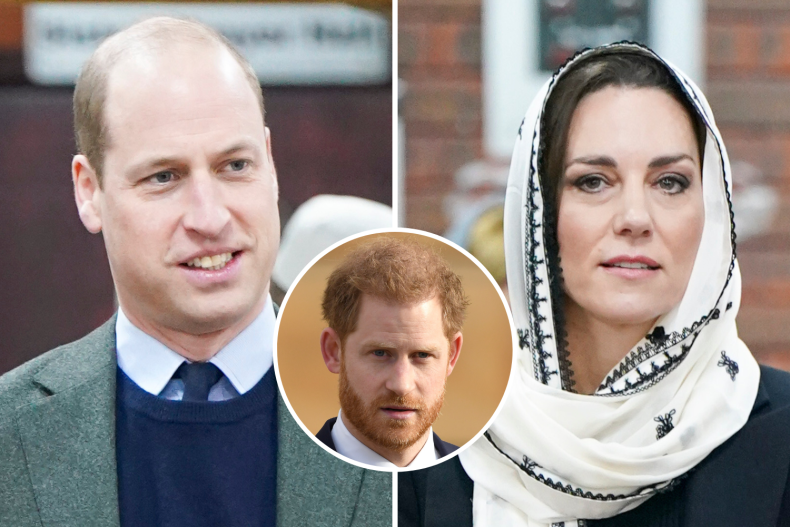 Among the fundraisers present at the event was six-year-old Jess Jorden and her mother, Esther, who raised £50 ($59) at school for The Sun Earthquake Appeal, which donated proceeds to the British Red Cross, providing aid and assistance to victims.
The newspaper has raised $1.8 million through its readership for the appeal.
After the event, a spokesperson for the royal couple said, per The Sun: "The Prince and Princess were so delighted to spend time with Jess and Esther to thank them for their support of The Sun's fantastic campaign for the British Red Cross.
"We'd like to thank every Sun reader who's donated to this important cause."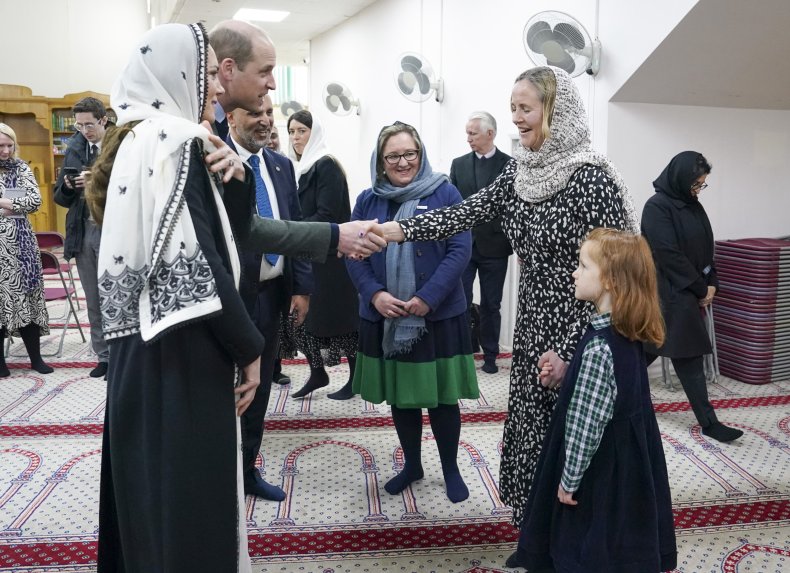 It was announced in October 2019 that Prince Harry had filed a lawsuit against News Group Newspapers (NGN), publishers of The Sun and defunct paper the News of The World, over historic cases of unlawful information gathering, or phone-hacking. A claim was also made against the Mirror Group Newspapers (MGN), owners of the Daily Mirror.
The announcement came days after the prince released a highly critical statement against the press, following Meghan Markle filing her own lawsuit against The Mail on Sunday over the publication of a private letter written to her father after her wedding.
In the statement, released while the couple were on a royal tour of South Africa, the prince accused the U.K. media of issuing "relentless propaganda" against Meghan and himself, which he likened to a "game" that "we have been unwilling to play from the start."
"I've seen what happens when someone I love is commoditized to the point that they are no longer treated or seen as a real person," he said. "I lost my mother and now I watch my wife falling victim to the same powerful forces."
The NGN lawsuit over the information gathering conduct of the News of The World and The Sun, has progressed slowly over the three years since its announcement. In 2021, the publisher admitted in court filings that Harry's messages were accessed by former royal correspondent for the News of The World Clive Goodman.
Goodman and his private investigator associate, Glenn Mulcaire, were jailed in 2007 for their involvement in intercepting voicemail messages belonging to a close aide of both Harry and Prince William.
The News of The World ceased publication in 2011 and was the focus of a number of lawsuits from high-profile figures over phone-hacking, spurred on by an earlier investigation by The Guardian newspaper leading to the 2011 Leveson Inquiry, a U.K. judicial inquiry into press and media ethics.
In regards to Harry's lawsuit, The Sun has always denied phone hacking took place at the paper. The publisher has not admitted any unlawful conduct at this title.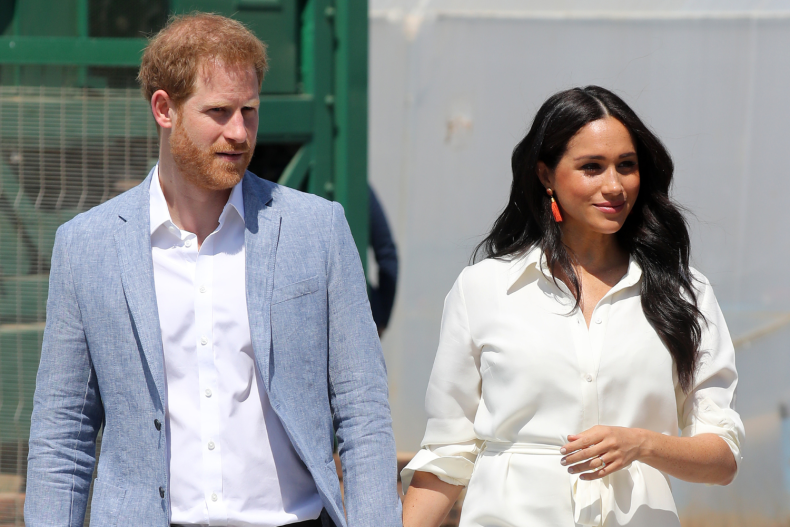 In a 2021 legal filing, Harry's lawyers said that the actions of NGN titles had put strain on his personal relationships.
"With such extensive details of his private and personal life appearing in articles
published by NGN, the Claimant frequently questioned his relationships with close
friends and family," it read.
"He also suffered from a complete breakdown in trust with many of his associates. His personal relationships also suffered, in light of the general paranoia that he developed as a consequence of NGN's actions.
"The claimant found the intrusion into his life both isolating and troubling, particularly at such a young age."
NGN's lawyers said that the stories linked to Goodman were published over six years prior to the prince bringing the lawsuit to which they relate, therefore, they stated that it is "denied" that Harry is "entitled to any relief" in relation to them specifically.
This lawsuit is ongoing.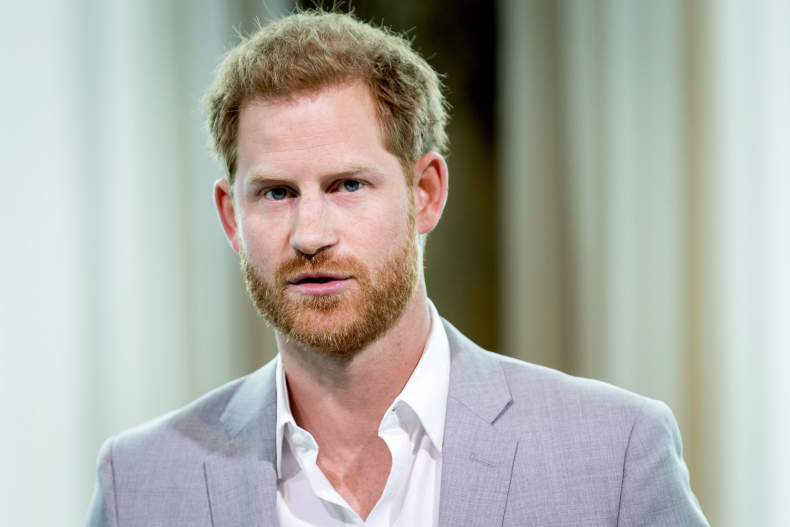 The prince is involved in two other major lawsuits over unlawful information-gathering.
The case against the Daily Mirror's Mirror Group Newspapers (MGN) filed in 2019 will go to trial on May 9, it was announced this week, with a possibility that the prince will take the stand in court at some point in the proceedings. The prince's case will join a number of others filed by high-profile figures against the paper.
In 2022, the prince filed another related lawsuit, this time against Associated Newspapers, publishers of The Daily Mail and Mail on Sunday, for exercising unlawful information-gathering techniques.
Harry is joined in bringing the suit by notable Brits such as Sir Elton John, Elizabeth Hurley and Sadie Frost. A preliminary hearing for this case has been scheduled for March 27.
Aside from these cases, Harry is currently also involved in a libel lawsuit against the Mail on Sunday, over coverage of his request for a judicial review against the U.K. Home Office's decision to remove his state-funded security detail. A preliminary hearing for this case is scheduled to take place on March 17.
Newsweek approached representatives of Prince Harry and Kensington Palace for comment via email.
James Crawford-Smith is Newsweek's royal reporter, based in London. You can find him on Twitter at @jrcrawfordsmith and read his stories on Newsweek's The Royals Facebook page.
Do you have a question about King Charles III, William and Kate, Meghan and Harry, or their family that you would like our experienced royal correspondents to answer? Email royals@newsweek.com. We'd love to hear from you.