Prince William, Kate to Mark Suicide Prevention Day Months After Meghan Markle Interview
Prince William and Kate Middleton will visit emergency services on World Suicide Prevention Day—six months after Meghan Markle's account of not wanting to be alive anymore.
The Duke and Duchess of Cambridge have invited emergency responders from organizations like the police, ambulance and fire brigade to Kensington Palace on Thursday to discuss mental health.
The event is timed to mark World Suicide Prevention Day the following day, on Friday, and while it is targeted specifically at the emergency services, the dramatic allegations of Meghan's Oprah Winfrey interview loom large in the background.
The Duchess of Sussex told the world she experienced suicidal thoughts against the backdrop of negative press coverage while a working member of the royal family in January 2019.
She said: "I was really ashamed to say it at the time and ashamed to have to admit it to Harry, especially, because I know how much loss he's suffered. But I knew that if I didn't say it, that I would do it. And I just didn't want to be alive anymore. And that was a very clear and real and frightening constant thought."
Prince Harry later said he asked his family for help but accused them of responding with either "total silence or total neglect."
However, Prince William has a mental health story of his own to tell dating back to the time when he was an air ambulance pilot ferrying injured or dying people to hospital.
In the past, he has spoken about how his work took him to dark places where even talking about his experiences was not enough.
During a 2018 speech at a workplace mental health conference in London, he said: "I worked several times on very traumatic jobs involving children.
"After I had my own children, I think the relation between the job and the personal life was what really took me over the edge, and I started feeling things that I have never felt before.
"Talking was really important, but even that wasn't quite enough for one particular incident for me."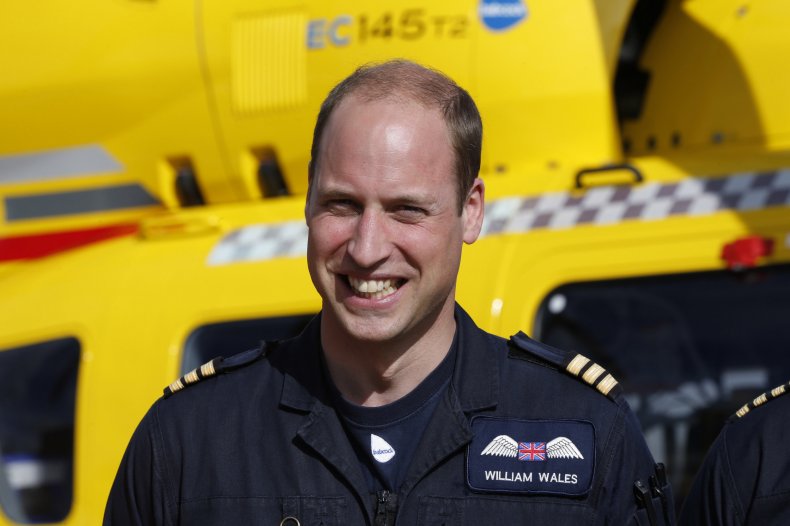 Kensington Palace referenced William's experience in the air ambulance service when announcing Thursday's event, suggesting there's a chance it may come up again on the day.
A spokesperson said: "The Duke will hold a meeting with emergency responders at Kensington Palace on the topic of suicide prevention within the emergency services community. The meeting is taking place ahead of World Suicide Prevention Day (10th September).
"The Duke of Cambridge is committed to supporting the mental health and wellbeing of the emergency services community, which continues to be an important part of His Royal Highness's work through The Royal Foundation.
"The Duke witnessed first-hand the challenges that emergency responders face on a daily basis during his roles as both an Air Ambulance and RAF Search and Rescue pilot."
However, the announcement was immediately met with derision from Meghan's supporters on social media.
Twitter user Vicki Diamond, for example, responded by commenting: "Wow, the audacity and caucasity of it. They were all on unearned extended holidays planning to gaslight Meghan."
Thursday's event will see William and Kate attempt to position themselves as champions of mental health and suicide prevention but they may find Meghan's online supporters waiting to present a very different narrative.
If you have thoughts of suicide, confidential help is available for free at the National Suicide Prevention Lifeline. Call 1-800-273-8255. The line is available 24 hours, every day.