Prince William Leads Senior Royals as Plane Touches Down in Scotland
Prince William has arrived in Scotland along with other senior members of the royal family as concern for the health of Queen Elizabeth II grows following the announcement from Buckingham Palace she is under medical supervision.
A private jet arrived at Aberdeen airport close to the 96-year-old monarch's Balmoral estate at 4 p.m. London time carrying the Duke of Cambridge, Prince Edward, Prince Andrew and Sophie, Countess of Wessex.
Prince Charles and Princess Anne are reported to already be with their mother at the castle.
Prince Harry, in Britain to attend a number of charity events, is also understood to be making his way to be with the Queen.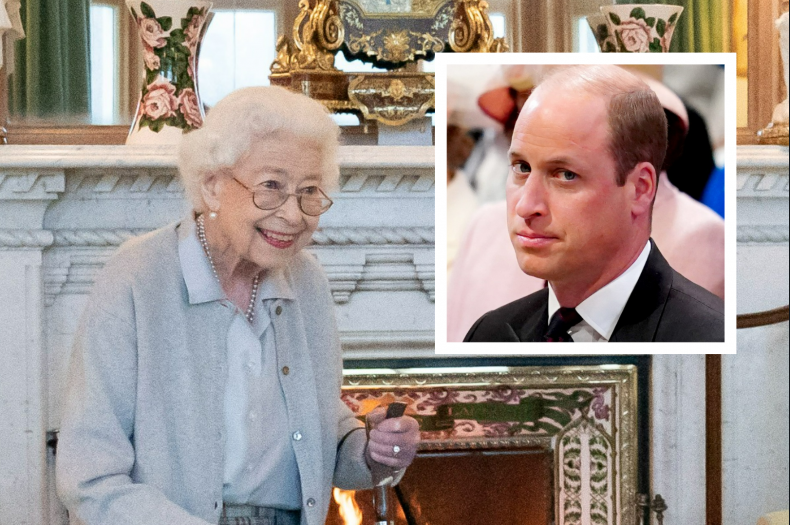 Fears for the monarch's health began with an announcement from Buckingham Palace at lunchtime, which stated:
"Following further evaluation this morning, The Queen's doctors are concerned for Her Majesty's health and have recommended she remain under medical supervision.
"The Queen remains comfortable and at Balmoral."
Britain's new Prime Minister Liz Truss was informed during a session of the House of Commons. Upon hearing the news she led the nation's messages of good wishes. On Twitter she wrote:
"The whole country will be deeply concerned by the news from Buckingham Palace this lunchtime.
"My thoughts—and the thoughts of people across our United Kingdom—are with Her Majesty The Queen and her family at this time."
William's arrival in Scotland comes as his three children, princes George, 9, and Louis, 4, as well as Princess Charlotte, 7, started their first day at a new school on Thursday. The family were photographed attending a "settling in afternoon" at the Berkshire-based Lambrook school on Wednesday.
Kate Middleton did not accompany her husband on the flight to Scotland.
The couple are reported to have moved into a cottage on the Queen's Windsor Castle estate in order to be both closer to the children's new school and to the monarch herself.
The queen's health is of particular importance to William as in the event of her death he becomes the first in line to the throne upon the accession of his father, Prince Charles.
In recent months, as the queen has reduced her number of public appearances due to experiencing "episodic mobility problems," both William and Charles have taken on increased responsibilities.
The most senior ceremonial duty that the pair were called upon to deputize at was the State Opening of Parliament in May, where Charles read for the first time the monarch's speech to the Houses of Commons and Lords.
Buckingham Palace is expected to provide an update on the Queen's condition, however no timings for these have been released.