Kate Middleton's Uncle Says Cambridges Have 'Hands Full' With Windsor Move
Prince William and Kate Middleton's potential move to a cottage on Queen Elizabeth II's Windsor Castle estate will see them have their "hands full" over the summer, according to the duchess' uncle.
Gary Goldsmith, Kate's maternal uncle who has become the most outspoken member of her close-knit family, has told British tabloid newspaper The Sun that the move will bring with it a new chapter for the Cambridges.
"William and Kate are going to have their hands full this summer as they move home to be nearer the Queen and settle the kids into a new school," he said. "But I think they are ready for the next chapter in their lives."
Though a move to Adelaide Cottage in Windsor Great Park for William and Kate has been speculated on for a number of months, there has been no official statement from either Kensington or Buckingham Palace to confirm this.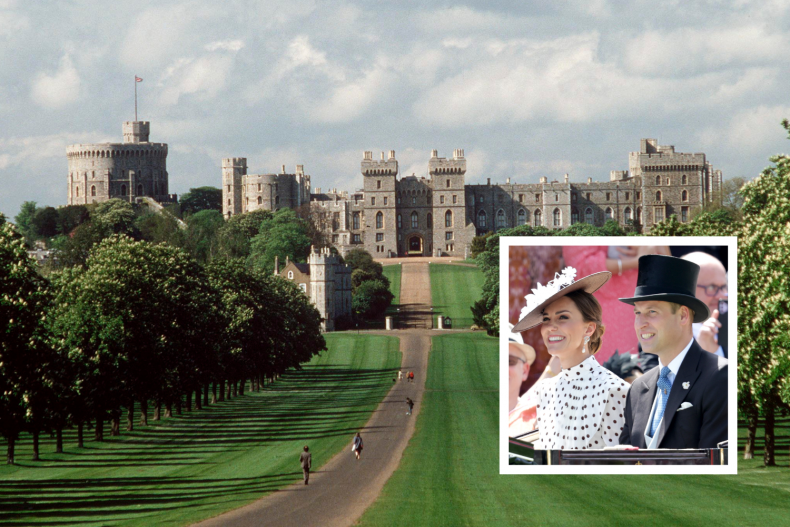 In June, a senior palace source said that a firm decision had yet to be made by the couple: "We're obviously aware that a move to Adelaide Cottage for the Duke and Duchess of Cambridge has been written about but it wouldn't be appropriate for me to comment on that until a decision had been made on whether they are moving to Adelaide Cottage or not."
The property sits in the shadow of Windsor Castle and was built for its namesake Queen Adelaide, consort of King William IV the uncle from whom Queen Victoria inherited the British throne in 1837.
Built in 1831 as a leisure retreat where the queen would go to read or take tea, when Victoria moved into Windsor Castle, the house became a regular destination for walks with her prime ministers and extended family members. In 1839, the monarch proposed that the property would be a good enclosure in which to keep a royal pet monkey—though conceded it could be too cold being so close to the river Thames.
In the years since Victoria's reign, the house has been enlarged from two rooms to a comfortably sized family home which in the 1940s and 50s was lived in by Princess Margaret's love interest Group Captain Peter Townsend.
Most recently, the cottage had been home to a distant relation of the queen's though it is reported to have now been vacated.
William and Kate currently live between Kensington Palace in London from where they base their official team of staff, and Anmer Hall in Norfolk on the queen's Sandringham estate.
Though there is no insinuation that a move to Adelaide Cottage would mean the couple would give up the use of their Kensington Palace apartment which was extensively renovated for them after their marriage, having a base in close proximity to the queen would allow for more intimate contact as she scales back her public appearances.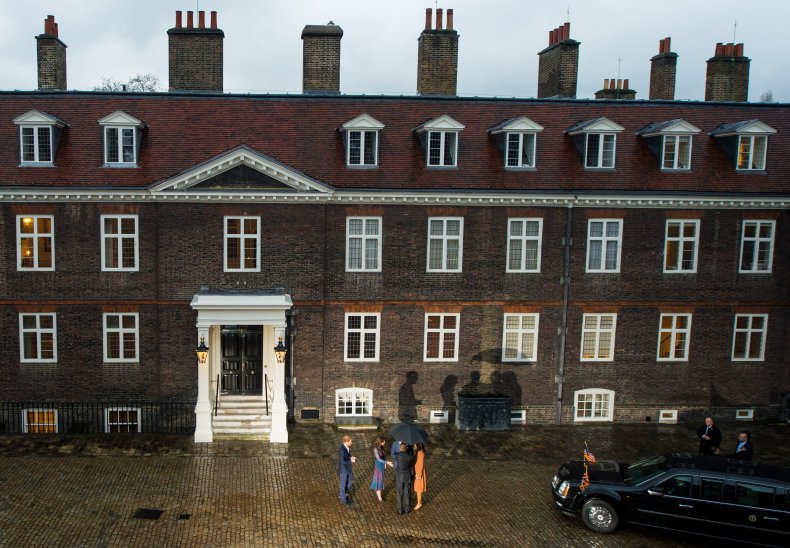 The 96-year-old monarch has dramatically reduced her undertaking of official engagements since the beginning of the COVID pandemic in 2020 and continues to experience what Buckingham Palace has officially called "episodic mobility problems."
Another added benefit of a move to Windsor would be added privacy for the Cambridges as their children Prince George, 9, Princess Charlotte, 7, and Prince Louis, 4, grow up.
Royal biographer Ingrid Seward previously commented on an episode of True Royalty TV's The Royal Beat, that the enclosed private Windsor Great Park offers a sense of "freedom" Kensington Palace Gardens simply cannot.
"Kate can't walk in the park like Diana used to," she said of Kensington. "She can't take her dog into the park. The only place to go is a field where the helicopters land so you are very imprisoned and everyone knows what you're doing and coming and going.
"So I do understand [in moving to Adelaide Cottage] that their children will have the freedom of Windsor Great Park and the security of being right next to the queen."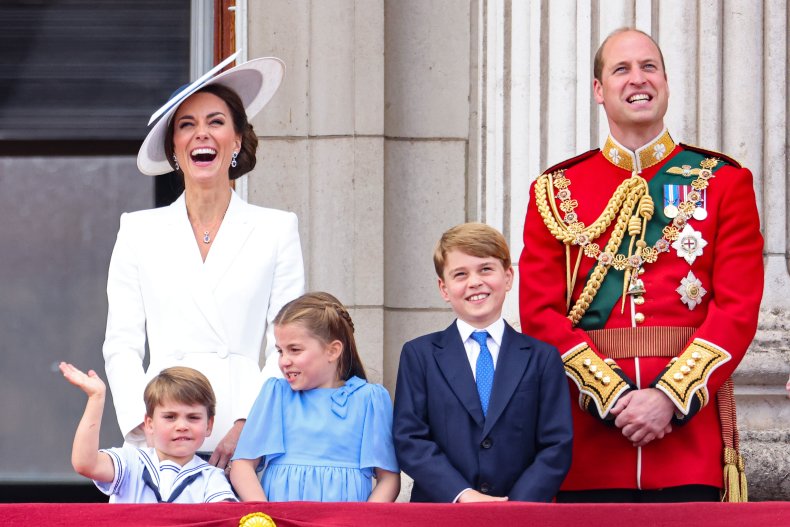 Speaking to The Sun about his niece and her royal role in the public spotlight, Goldsmith said:
"Kate has been brilliant in so many ways—as a wife, a mum, a counsel, a partner, an ambassador, a figurehead and a future queen. She never lets anyone down. She shines in every situation, on every stage, and behaves with class."
As well as the queen, other members of the royal family who have properties on the Windsor Great Park estate include Prince Harry and Meghan Markle with Frogmore Cottage and Prince Andrew who lives at Royal Lodge with ex-wife Sarah Ferguson.
Newsweek approached Kensington Palace for comment.