Princess Diana: Prince William Tells How He Hid Behind His Hair to Get Through Mother's Funeral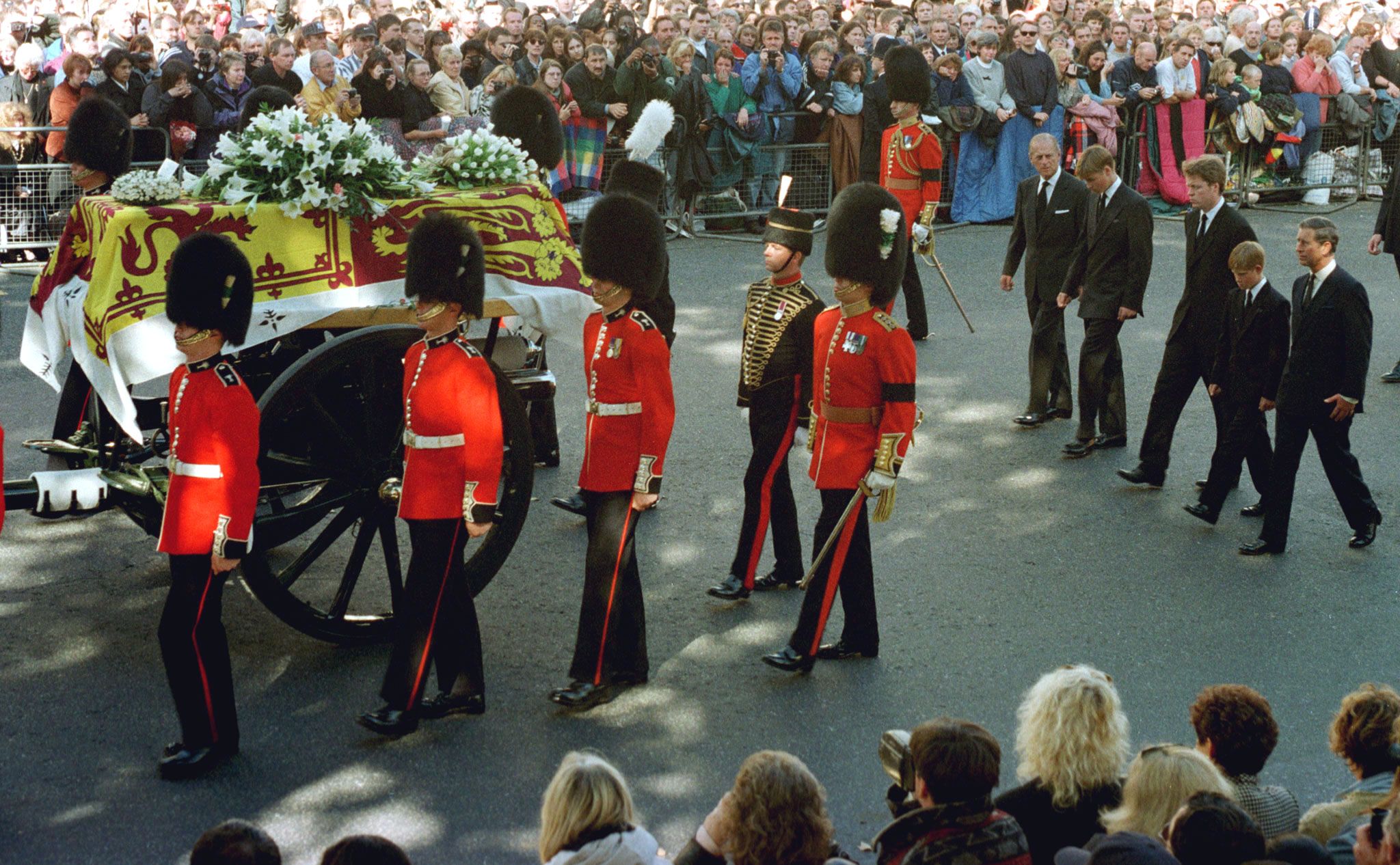 Britain's Prince William has spoken of how he used his hair as a "safety blanket" to hide behind during the walk behind his mother's coffin at her funeral.
William and his brother Prince Harry contributed candid interviews to a BBC documentary released to mark the 20th anniversary of their mother Princess Diana's death this month.
William said that during the "very long, lonely walk," "I felt if I looked at the floor and my hair came down over my face, no one could see me."
"I just remember hiding behind my fringe, basically, at a time when I had a lot of hair, and my head's down a lot—so I'm hiding behind my fringe."
"It wasn't an easy decision, and it was a sort of collective family decision to do [the walk].... There is that balance between duty and family, and that's what we had to do."
He said he had to weigh two competing forces: "between me being Prince William and having to do my bit, versus the private William, who just wanted to go into a room and cry, who'd lost his mother."
Elsewhere in the documentary, Harry, speaking about whether he and William should have walked behind the coffin, said he doesn't "have an opinion whether that was right or wrong," but "looking back on it" is happy he took part.
His comments follow a Newsweek interview in which he criticized the decision: "My mother had just died, and I had to walk a long way behind her coffin, surrounded by thousands of people watching me while millions more did on television," Harry said in the piece published in June.
"I don't think any child should be asked to do that, under any circumstances. I don't think it would happen today."
Elsewhere in the film, Anji Hunter, who worked for Prime Minister Tony Blair at the time of Diana's death, disclosed that an "anguished" Prince Philip urged Blair's communications team not to ask the boys to walk behind the coffin.