Prince William Says Diana's Death Brought Him and Harry Closer in Old Clip
A video clip of Prince William, Prince Harry and Kate Middleton discussing how Princess Diana's death contributed to a strong bond between the brothers has gone viral after being uploaded to social media following the publication of Harry's hit memoir.
In his book, Harry said his relationship with William was never as close as it was portrayed in public following their mother's death, a revelation that surprised many, including 60 Minutes anchor Anderson Cooper when he interviewed the prince shortly before the book's publication.
Spare became the fastest-selling nonfiction book in history, but it has reportedly widened the already expansive rift between the prince and his older brother that has played out in public over the past three years.
Six years before the release of Harry's memoir, in which he makes a number of allegations against William, including jealousies and an account of a 2019 physical attack, the princes sat down with Kate to discuss the importance of mental health and how they were jointly affected by the loss of their mother in a 1997 Paris car crash.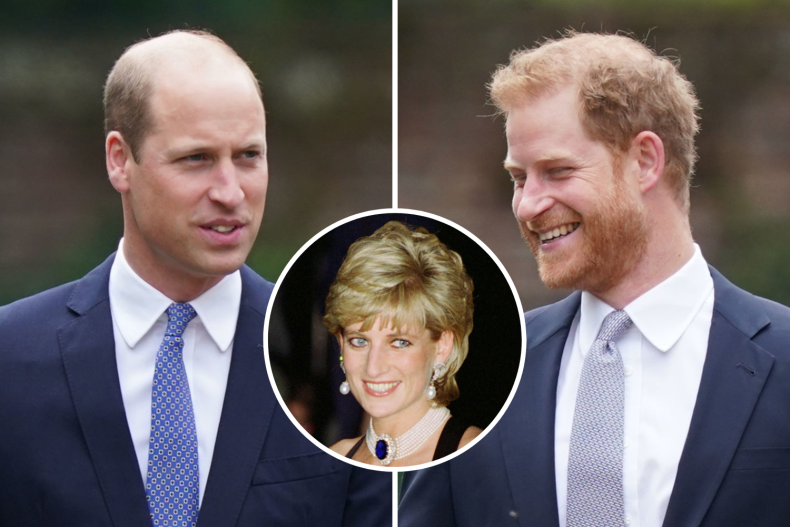 At the time of Diana's death, William was 15 and Harry was 12.
A video clip of the conversation, recorded to launch the trio's Heads Together mental health campaign, has been uploaded to TikTok by user originland and viewed over 400,000 times.
"Considering everything that you boys, obviously sadly, went through and the trauma that you experienced," Kate told the brothers, "I do think it's incredible how strong and how you've been able to cope, really. And I put that down to your really early years' childhood experience. But also the relationship that you've got. You're amazingly close."
At this, William implied that the brothers may not have gotten along all of the time, saying, "Most of the time."
"Some families, sadly, aren't as lucky as you guys have been in being able to share things," Kate responded.
"We have been brought closer because of the circumstances as well. That's the thing," William said about his relationship with Harry following Diana's death. "You know, you are uniquely bonded because of what we've been through. But, you know, even Harry and I over the years have not talked enough about our mother."
"I used to think, What's the point in bringing up the past? What's the point in bringing up something that's only going to make you sad?" Harry told his brother and sister-in-law. "It ain't going to change it. It ain't going to bring her back.
"And when you start thinking like that, it can be really damaging. You [William] always said to me, You've got to sit down and think about those memories. But for me it was like, I don't want to think about it."
William said, "What's happened with us, and I think must happen with others as well, is that you have to prioritize your mental health. He added, "It's very easy to run away from it, you know, to walk away from it and avoid it. Someone has to take the lead and be brave enough to force that conversation."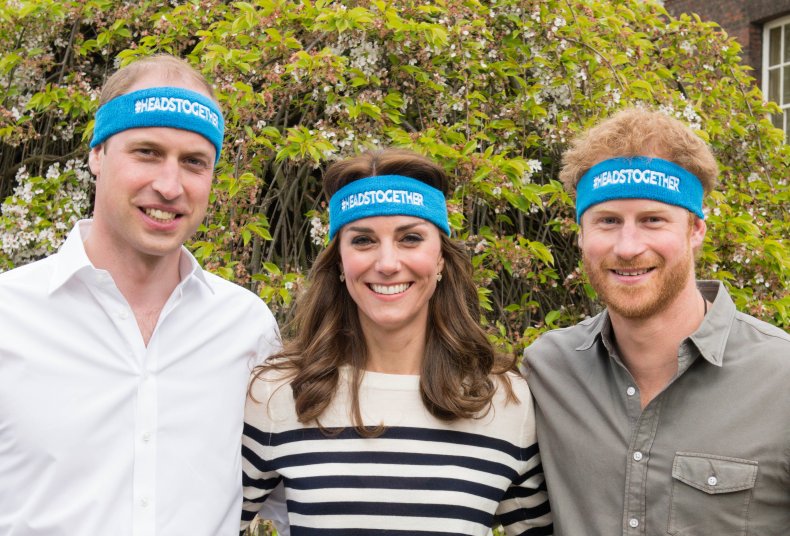 In Spare, Harry opens up in detail about how he coped after his mother's death. He described how his father, then Prince Charles, broke the news to him at Balmoral Castle and how he had convinced himself for many years that she wasn't dead but just hiding from the media.
He also describes his relationship with William and how over the years it became strained and eventually near estrangement.
Some of the comments on the viral TikTok video lamented the state of the brothers' current relationship. During their interview, Harry told Cooper he wasn't speaking to William but looked forward "to us being able to find peace."
James Crawford-Smith is Newsweek's royal reporter based in London. You can find him on Twitter at @jrcrawfordsmith and read his stories on Newsweek's The Royals Facebook page.
Do you have a question about King Charles III, William and Kate, Meghan and Harry, or their family that you would like our experienced royal correspondents to answer? Email royals@newsweek.com. We'd love to hear from you.