Prince William Returns to Polo After Prince Harry's Los Padres Season
Prince William is preparing for a return to the polo field after Prince Harry spent the summer turning heads at his local club in Santa Barbara.
The royal brothers used to play together before the Duke and Duchess of Sussex quit the palace for a new life in America.
Initially, Harry's polo career appeared to be in abeyance, but it came back with a bang in summer 2022 when he signed up with his new team Los Padres for a season at Santa Barbara Polo & Racquet Club, a short distance from his home.
Now Prince William is preparing to get back on the field for the annual Royal Charity Polo Cup, Kensington Palace announced.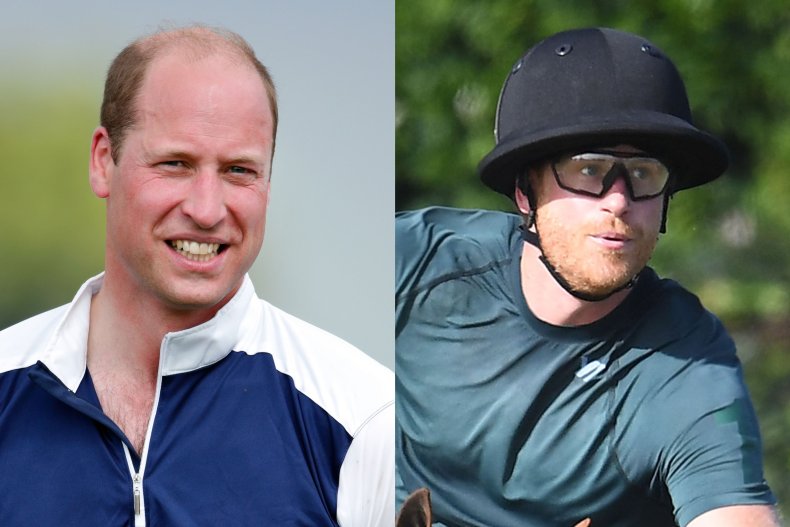 A press release read: "The Duke of Cambridge will take part in the Out-Sourcing Inc. Royal Charity Polo Cup 2022 at Guards Polo Club on Wednesday 6th July.
"The match will be played to raise funds and awareness for ten charities supported by The Duke and Duchess of Cambridge: SHOUT, The Foundling Museum, The Welsh Rugby Charitable Trust, London's Air Ambulance, Mountain Rescue England and Wales, The Anna Freud Centre, Family Action, The Forward Trust, East Anglia Children's Hospice (EACH) and The Passage."
Prince William's match is at a polo club that has long been a favorite of the royals, playing host to Queen Elizabeth II, Prince Charles and Princess Diana, among others.
William and Harry themselves watched from the stands as children before they were old enough to play.
Meghan Markle was photographed on multiple occasions turning out at Santa Barbara Polo & Racquet Club to watch Prince Harry take to the field.
Harry's new team saw him play alongside Argentinian polo star Nacho Figueras and the two men's wives also appeared to grow close.
Delfina Blaquier Figueras wrote on Instagram: "M - looking forward to many more of these times with you and H.
"Getting to spend time together over these 2 months was so special. I wish everyone [k]new you the way you are. My sister, my now fellow 'pwife' (polo wife) -genius of you to come up with this.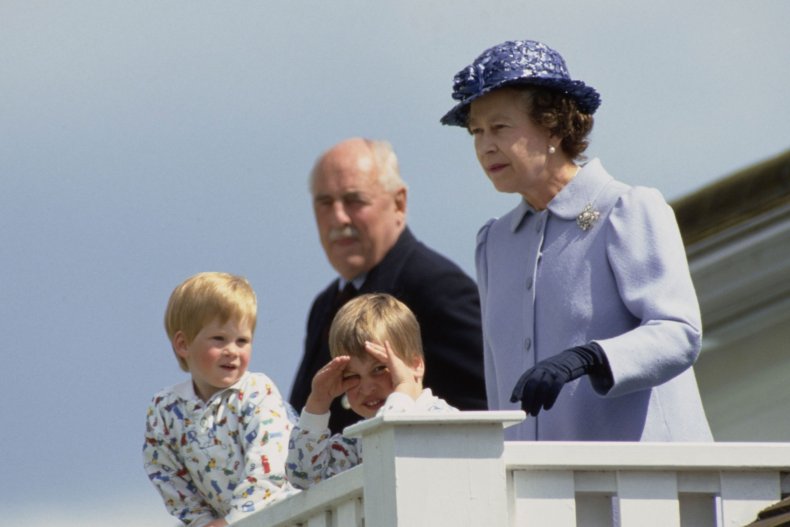 "Can't wait to see you again soon, to share thrill, hikes, and just more chill time. You also have my respect. Keep walking, steady and strong. Listen to your heart, that will guide you well, bc you have a big one and it's a beautiful one. I love you my darling."
At one point, it was feared his new commitment might even interfere with the family's trip to Britain to take part in the queen's Platinum Jubilee as a tournament was taking place at the same time.
However, Harry and Meghan made it to the U.K. to watch thousands celebrate Elizabeth's 70 years on the throne.
Prince William is preparing for a likely visit to America later in the year when his Earthshot Prize eco awards have their second annual ceremony in the U.S.
It is yet to be seen whether William and Kate Middleton will be on the West Coast near Harry and Meghan or will aim for the East Coast, comfortably off Sussex home turf.