Princess Anne Slammed for 'Cold' Response to Diana's Baby News in Old Clip
Princess Anne has been criticized online after a clip of her reacting to journalists' questions about the birth of Prince William in 1982 appeared in a recent HBO documentary about Princess Diana.
The feature-length appraisal of Diana's life in the public spotlight comes just weeks before the 25th anniversary of the princess's death at the age of 36 in a 1997 Paris car crash.
The documentary titled The Princess, which is now available to stream on HBO Max, has been composed from archive press footage and contemporary reporting with no narration or contextualization, leaving viewers with the opportunity to see how the media's relationship with Diana evolved over time.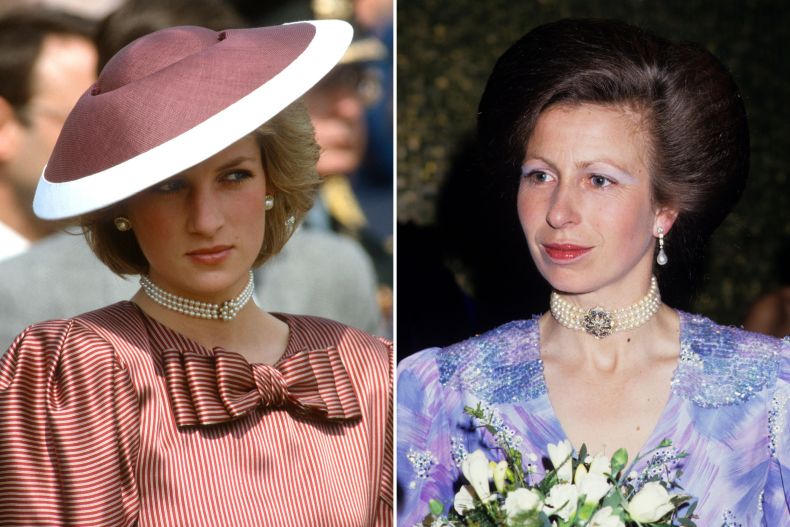 Following the documentary's release on August 13, viewers took to social media to voice their opinions including highlighting parallels between Diana's experiences at the hands of the press and the royal "firm" and those of Prince Harry and Meghan Markle.
One key scene that has surprised viewers is a piece of news footage from 1982 taken on the day that Diana gave birth to her firstborn son, Prince William.
The footage captured in Santa Fe, New Mexico shows Prince Charles' sister Princess Anne asked by photographers during a royal tour about the birth of the new heir to the British throne.
To the question "can you tell us about Diana?" the princess responded coldly: "What about Diana? I don't know, you tell me."
"Your reaction to her having a son?" the journalist is shown to clarify.
"I didn't know she'd had one," Anne replied, adding "oh good," in a dry manner when told Diana had given birth that morning.
Anne, the only daughter of Queen Elizabeth II and Prince Philip, is known for her no-nonsense approach to royal duties and for repeatedly topping the list of hardest working royals.
The relationship between Diana and Anne was much speculated on during the 1980s as reports circulated that the pair did not get along. This became so well repeated that both princesses were asked about the potential "feud" during television interviews in 1985.
Diana denied there was any rift between the sisters-in-law describing herself as Anne's "biggest fan." In turn, Anne claimed that the rumors were "fairy stories" made up by the press.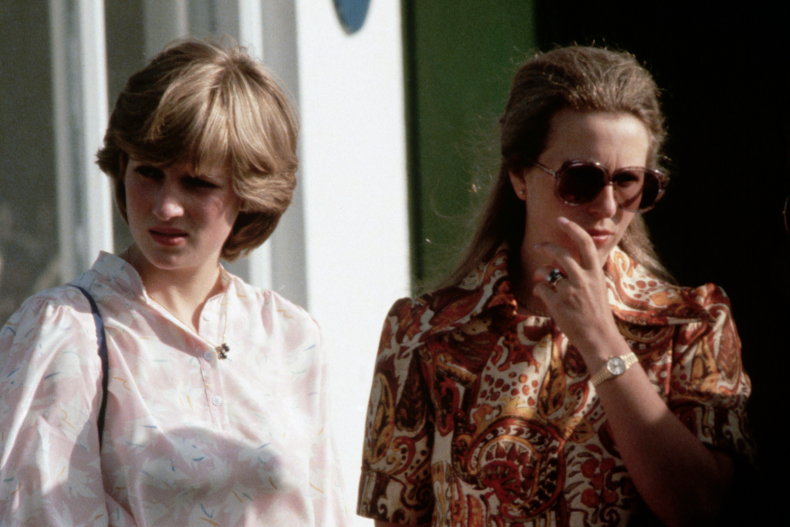 The footage from 1982 does little to quash these rumors, 25 years after Diana's death.
Documentary viewers, shocked to see Anne react so coldly when asked about Diana, took to social media to criticize Anne, who turned 72 on August 15.
"Princess Anne's public reaction to the press telling her Princess Diana had a boy was 'I didn't know she had one' in such an aggressive tone really speaks to the coldness & cruelty Anne had towards Diana for the audacity of simply struggling mentally. #ThePrincessHBO," wrote one Twitter user.
"Princess Anne is being very shady and mean girl to Princess Diana acting like she didn't know she had a baby," said another.
The comments did not go unnoticed at the time and came during a period of particularly bad press for Anne who was nicknamed "Princess Sourpuss" during her tour of America.
Following the interaction with journalists in Santa Fe, the princess also responded combatively during a press conference in Houston.
According to contemporary reporting by Britain's Daily Mirror, when asked if she thought there was "too much fuss" being made over the birth of a new royal baby, Anne responded, "Yes" before saying that the baby may not grow up to like her in answer to a question as to whether or not she would teach him to ride.
The same report states that in answer to journalist Camilla Rossi asking how the princess felt upon becoming an aunt for the first time, Anne "snapped": "that's my business, thank you."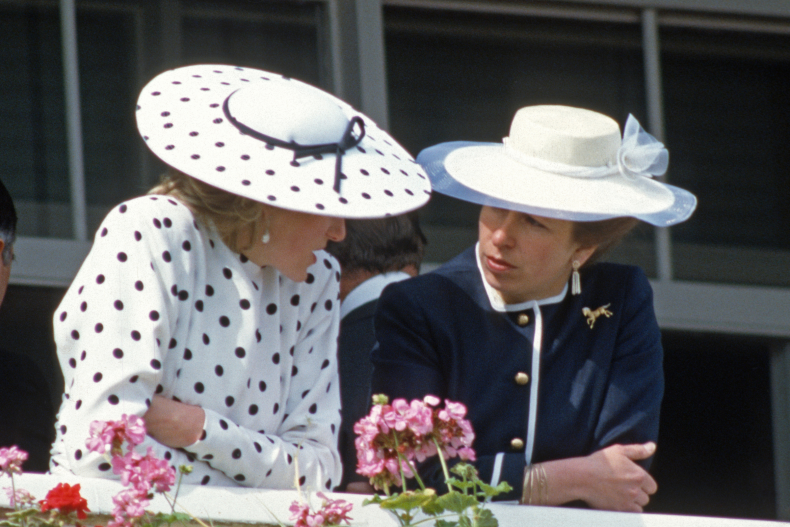 Despite these negative reports, both princesses maintained their positions that there was no ill-will between them with the pair being photographed chatting together during Royal Ascot in 1986 and at other family events.
Since then Anne has shirked the nickname "Princess Sourpuss" to become the fourth most popular living royal in the U.K. ahead of Prince Charles, Prince Harry and Meghan Markle.
Newsweek has reached out to Buckingham Palace for comment.