Princess Diana Author Andrew Morton Felt 'Danger Lurking in the Shadows'
Princess Diana's tape-recorded confessions about King Charles III's affair were like "walking through the wardrobe in Narnia," according to her secret biographer depicted in Season 5 of The Crown.
Andrew Morton told Newsweek he was twice warned efforts were being made to out the source for his bombshell biography Diana: Her True Story—even as a public backlash accused him of making up its dramatic revelations.
In reality, Diana was his source and—as the Netflix series shows—made tape recordings for him in which she described the full ordeal of her struggles with bulimia and suicidal thoughts against the backdrop of Charles' affair with Camilla, now the Queen Consort.
Elizabeth Debicki plays the princess and is shown smuggling the tapes out of Kensington Palace through a friend, James Colthurst.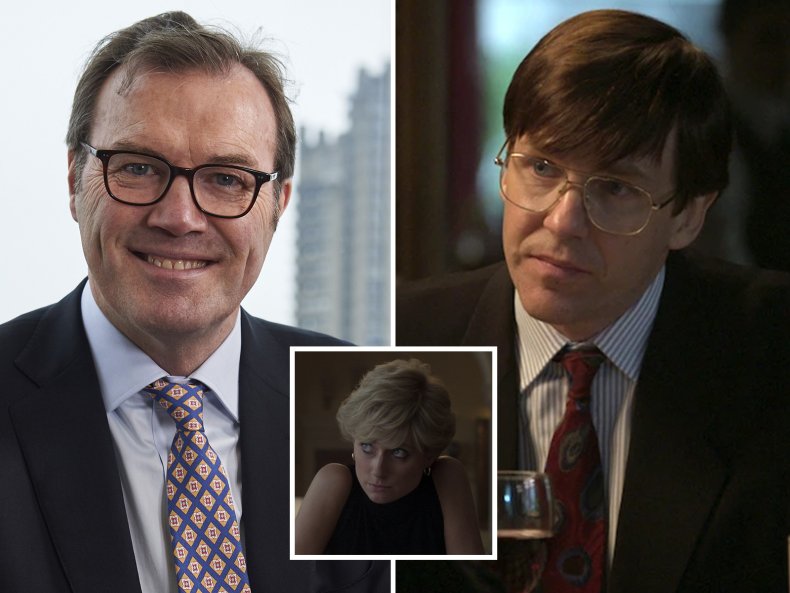 Andrew Morton's Real Life Burglary Compared to The Crown Season 5
Fans of The Crown will this season watch a plot unfold that might seem more at home in a thriller movie than a chapter from genuine royal history, including a burglary that viewers may find themselves suspecting was targeted.
However, it was a moment straight from real life, though the location is different.
Morton told Newsweek: "The burglary took place at my office. It was not at my house. They've used my house for dramatic impact. It will convey the sense that this is like a royal version of All the President's Men. There is danger lurking in the shadows.
"From the moment I heard the first tape it was like walking through the wardrobe in Narnia or walking into a parallel universe.
"I first heard the tape in a cafe and as I went home on the subway, on the tube, I stepped well back from the platform. I remember it vividly as though it was yesterday, just that sense of 'what have I got myself into?'"
Prior to Morton's 1992 book, Charles was popular in Britain. An Ipsos Mori poll from early 1992 found that 82 percent of the population believed he would make a good king.
However, the revelation of his affair sent shockwaves through Britain and by the year he divorced, in 1996, he was down to 41 percent on the same survey question with Ipsos Mori.
In the immediate aftermath, many among the public and commentariat chose not to believe the account provided in the book, not knowing that Diana was his secret source.
Some booksellers and supermarkets refused to stock it, believing it to be salacious and unfounded gossip.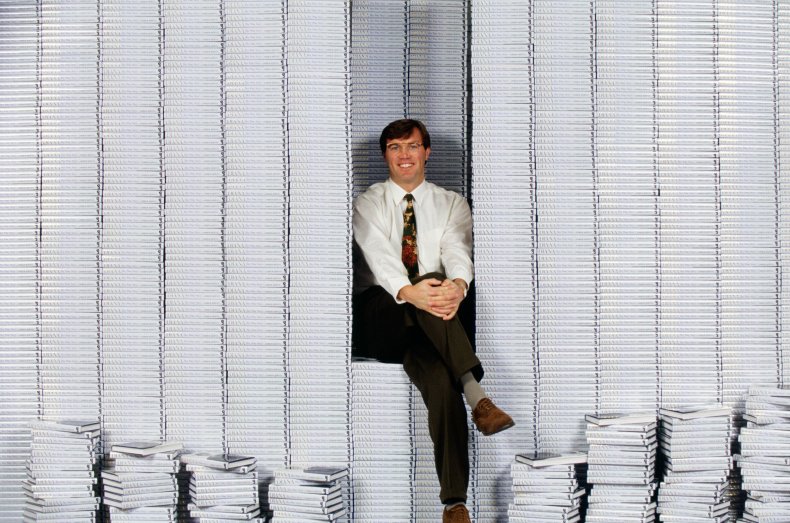 Andrew Morton Warned of Efforts to Expose His Source, Princess Diana
Prior to the burglary, Morton himself was twice warned that the hunt was on to out his source, as the fairy tale of a perfect royal marriage disintegrated.
He said: "I got two telephone calls separately, one from Arthur Edwards, a well-known photographer with contacts in the royal protection squad, and [Daily Mail columnist] Richard Kay before he became a friend of Diana, who also had contacts.
"They both said 'watch your phones, watch what you're saying, watch what you're doing because they are looking for your source and they are looking very carefully.'
"Thank God there was no social media at the time—I would have been lynched. Members of Parliament wanted to send me to the Tower of London, the chairman of [newspaper watchdog] the Press Complaints Commission warned against people dabbling in the stuff of people's souls, various booksellers, Hatchards, supermarkets like Tesco, all banned the book because they said it was not true.
"The ultimate irony is that the most banned royal book ever was the most truthful because it was the Princess of Wales herself who was the originator of it. In a way it shows you how eventually the truth will out but it takes a long time.
"It's difficult to convey the utter shock that people felt because everybody believed in the fairy tale of Charles and Diana and I was the little boy in the Hans Christian Andersen story saying the emperor or the prince has got no clothes."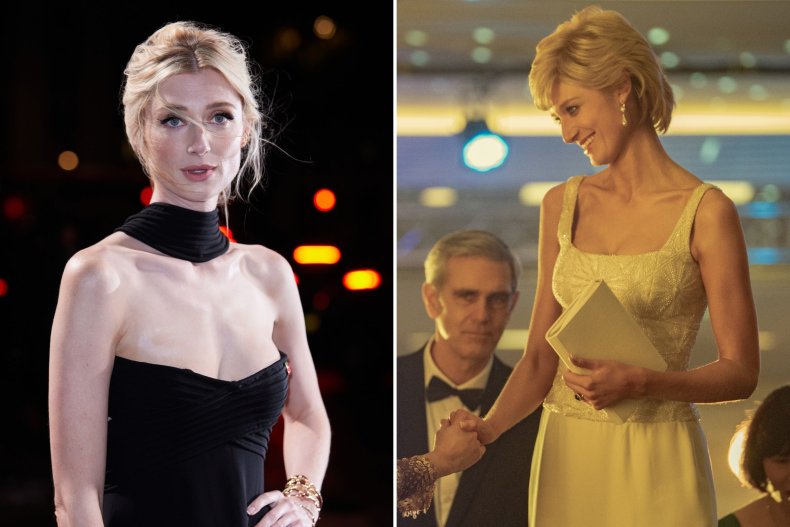 King Charles III Was 'Very Charming'
Despite the rebel status Morton developed within the royal reporting world, he said he had also warmed to Charles on a personal level prior to learning Diana's story.
Morton said: "I had met Prince Charles on numerous occasions and always found him very charming with a good sense of humor. I was disbelieving that this was going on. Once I understood what was going on with Diana it transformed the royal landscape.
"For royalists and monarchists in the country it was very difficult to take that this marriage had developed into such a bitter confrontation and there was another woman waiting in the wings. It took a long time for people to realize that the book was very sympathetic to Diana. They just thought it was muck-raking."
Backlash Against The Crown Season 5
In an example of history repeating that is worthy of The Crown's own instinct for symbolism, the latest series has itself been subject to a similar backlash in the British media.
Former Prime Minister John Major and actress Dame Judi Dench, a national treasure, were among those to denounce its version of 1990s royal history before the show was even released.
Major told The Mail on Sunday in October the show was wrong to show scenes in which Charles approached him to discuss the possibility of the queen abdicating.
He said: "If the scenes you describe are broadcast, they should be seen as nothing other than damaging and malicious fiction. A barrel load of nonsense peddled for no other reason than to provide maximum—and entirely false—dramatic impact."
Dench said in a letter to The Times of London: "Indeed, the closer the drama comes to our present times, the more freely it seems willing to blur the lines between historical accuracy and crude sensationalism."
However, some scenes are taken virtually verbatim from real life, including the show's depiction of the famous "Tampon-gate" tapes in which Charles was recorded telling Camilla over the phone that he wanted to live in her trousers.
Meanwhile, The Mail on Sunday and Daily Mail are among those who have called for a disclaimer confirming the show is fictional.
Morton, however, sees those interventions as part of a long history of outrage within royal reporting: "It's great publicity for the show. Lots of people who hadn't seen it were prepared to make judgment. That I'm afraid is a trend in royal reportage.
"The commentariat shake their pearls and come out with critical views and then say 'I haven't seen it.' Even prime ministers, who should no better, got caught in that."
Meanwhile, at the red carpet premiere on Tuesday, Dominic West, who plays Charles, said: "I think a lot of people are very sensitive about the show since the Queen died."
He added: "A lot of people are worried about what will be in it, but I don't think they need to be."
Do you have a question about King Charles III, William and Kate, Meghan and Harry or their family that you would like our experienced royal correspondents to answer? Email royals@newsweek.com. We'd love to hear from you.