Diana Charity Twitter Account Responds To Harry, William Hate Comments
An official charity set up to continue the legacy of Princess Diana's support for young people received a number of hate comments relating to Prince Harry and Prince William after it marked an awards ceremony hosted on what would have been their mother's 61st birthday.
The Diana Awards officially recognize the humanitarian efforts and ingenuity of young people around the world with an official ceremony hosted around the time of the princess' birthday.
The charity was set up in the years following her death and since then has had the continued support of the princess' two sons, William and Harry.
In 2017 the charity announced their biennial legacy award which was launched by both princes in the year that marked the 20th anniversary of Diana's tragic death in a Paris car crash at the age of 36.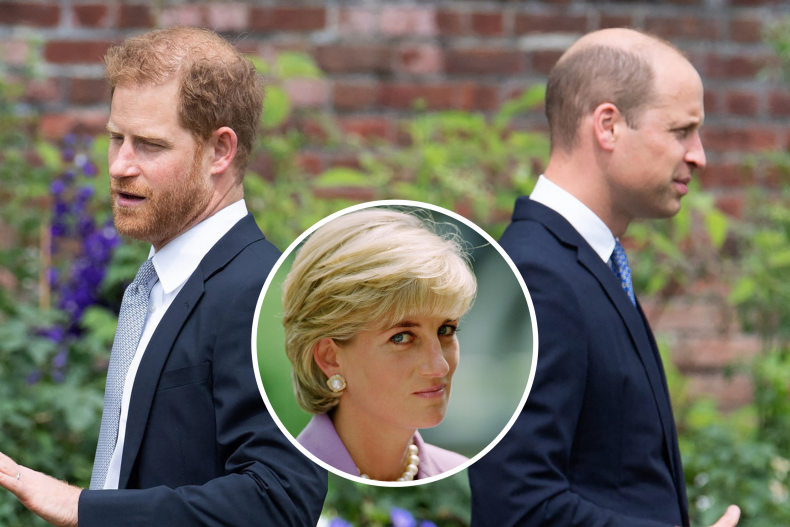 In 2022, the 25th year since the princess' death, William and Harry both marked the Diana Awards with messages to recipients, with Harry then going on to contribute a video message opening the awards ceremony.
In his letter William called recipients the "personification of my mother's legacy and I know she would be so proud of you all."
"I believe there's no better way to celebrate her life and work than through recognizing incredible people who dedicate so much time and effort to helping those around them."
In his opening address Harry spoke of his mother's work with young people saying: "There isn't a day during the past two and a half decades when I haven't thought about the mark she left, not only on me and my brother, but on all of our lives."
"I see her legacy in all of you,"
The brothers separate marking of the awards comes as the pair share a reportedly strained relationship following the events that saw Harry and wife Meghan Markle step down as full-time working royals and move to the United States in 2020.
The nature of the brothers' relationship has seen supporters of both post negatively online about the other. This occurred after the Diana Awards 2022 ceremony with the charity repeatedly posting an official message calling for "positivity" and "celebration" of the recipients.
Responding to a post by the awards regarding William's letter of congratulations, one Twitter user posted: "From the weakling and tabloid puppet who called her mom "paranoid"; and who has connived with the same forces that destroyed his mom against his only brother. History will judge this man very unkindly."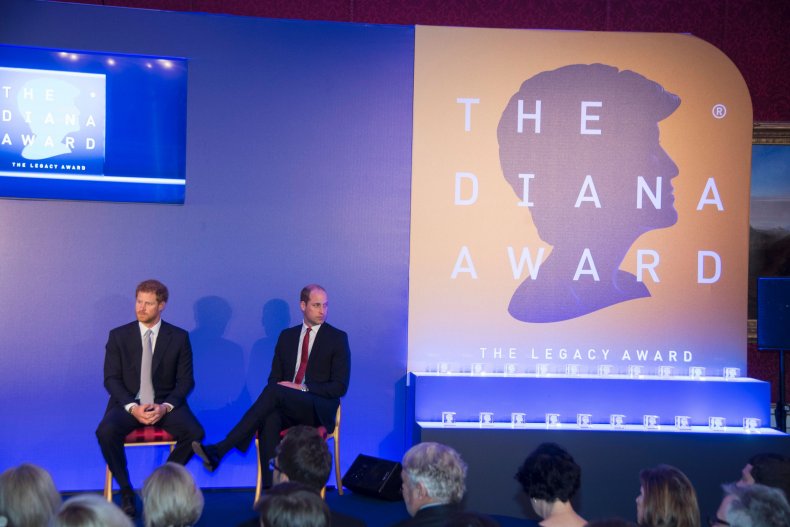 To this the awards official social media account responded by commenting "A reminder!" with a link attached to a tweet reading: "Our space is one of positivity and celebration, where we focus on the amazing achievements of young people around the world.
"We would like to remind everyone of our community guidelines, outlining how we all should use this space."
The tweet also included a link to the charity's social media community guidelines.
Harry also found himself the target of internet hate comments through the Diana Award's posting of his video address at the opening of the 2022 ceremony.
One comment read: "What's wrong with him? Seriously, these are NOT his words!!....I appreciate he is probably reading from an autocue, but really......What is wrong with him?...its worrying...he is sooooooo 'unnatural' now,...he NEVER used to be like this,... its preaching...and HE is no preacher."
To these comments the Diana Awards likewise posted their tweet reiterating their social media community guidelines.
This is not the first time that an organization linked to the brothers has seen its posts targeted by hate comments.
In April the U.K. based charity Help For Heroes, which offers rehabilitation support to armed forces service personnel who have been injured in the line of duty, found its Twitter account the target of hateful comments regarding Prince Harry.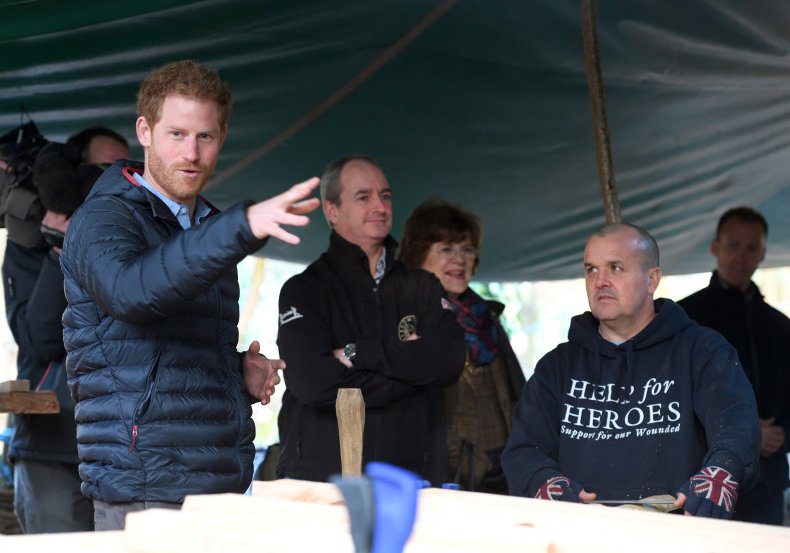 On a Help For Heroes Twitter post, that showed Harry surprising members of the British team of athletes headed to the Invictus Games, a large number of negative comments were directed towards Harry which prompted the charity's official account to post saying: "We recognise that Twitter encourages open & free speech. This tweet was to celebrate a moment special to Team UK, however there are some comments that are spoiling this."
It then issued further tweets reading: "As owner of the account we have the right to restrict or remove replies especially if comments run the risk of upsetting our veterans. We kindly ask you to think about what you are commenting and the impact this could have on those reading it."
"We accept many of you will have different opinions and will want to share them—we welcome that. But we will not accept offensive, trolling comments or comments aimed at our team. This is NOT what the tweet is about."
Both Harry and William have spoken publicly about internet safety and have encouraged social media platforms to enforce stricter rules regarding online hate posts.
Newsweek has reached out to the Diana Awards for comment.