William, Harry Kept Each Other at Arm's Length During Diana Charity Honors
Prince William and Prince Harry were notably separated today (July 1) on what would have been their mother's 61st birthday.
Both brothers sent separate messages to the recipients of the Diana Award, established to continue the princess' support and encouragement of young people.
The timing of the awards ceremony comes at a strained point in William and Harry's relationship as reports that the siblings are not yet close to healing their royal rift continue to circulate.
Both Harry and William have been active supporters of the Diana Award for a number of years and before Harry's move to the United States appeared at award ceremonies together.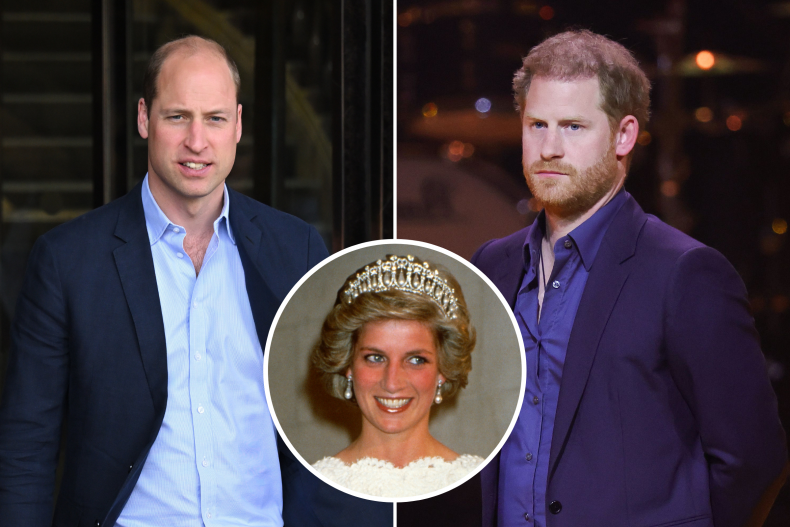 William's Letter
Though both acknowledged this year's Diana Awards ceremony, the princes appeared to keep each other at arm's length, with William sending a letter and Harry participating remotely in the ceremony.
"Thank you for your compassion, bravery and absolute determination. You truly are the personification of my mother's legacy and I know she would be so proud of you all," William said in his letter to the award recipients. "I believe there's no better way to celebrate her life and work than through recognizing incredible people who dedicate so much time and effort to helping those around them"
"I hope that you stand proud in the knowledge that you are making a real difference and that you enjoy today's ceremony — you deserve it!"
Harry's Hosting
Harry, in contrast to the regal formality of William's letter that was sent on Kensington Palace stationary, appeared on camera during the ceremony which was live-streamed around the globe.
The prince opened the event by paying tribute to his mother on what would have been her birthday.
"This year is also 25 years since her passing," he said, adding that "there isn't a day during the past two and a half decades when I haven't thought about the mark she left, not only on me and my brother, but on all of our lives."
"I see her legacy in all of you," he continued.
"I see her legacy in the Diana Award community that spans multiple generations," Harry said. "I see her legacy every time I meet with families, young people and children from all corners of the world. And I see my mom's legacy when I look at my own children every single day.
"This is a special year and one where I hope we take extra time to not just remember her as she lived but to reflect on the life she continues to lead through so many, including the young changemakers with us today.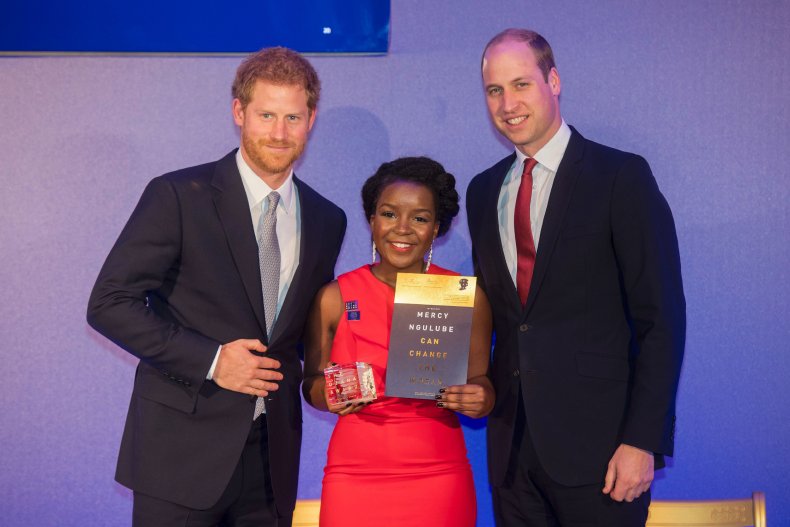 The prince then went on to pay a touching tribute to his mother and the role she plays in his life as a father.
"My mother instilled in me, and in all of us, a drive to speak up and fight for a better world," he said. "And now as a husband and a parent, my mother's voice is even stronger in my life. All of you have kept her voice alive by showing the world how each small action counts. How kindness is still valued and how our world can be better if we choose to make it so."
This is not the first time that the prince has spoken of feeling a closer connection with his mother's spirit since becoming a parent and stepping away from life as a senior member of the royal family in 2020.
In April the prince made many references to his mother while discussing the 2022 Invictus Games held at The Hague in The Netherlands. Speaking to People he said:
"In the 12 short years I was lucky enough to have with her, I saw and felt the energy and lift she got from helping others, no matter their background, ailment or status. Her life and theirs was better for it, however short theirs or hers was."
He then added: "I honor my mother in everything I do. I am my mother's son."
A Royal Rift
It was during the Invictus Games that the public also saw Harry hint at his strained relationship with William.
During an interview with NBC Today show host Hoda Kotb, Harry appeared to swerve away from answering a question over whether he missed his brother and father, Prince Charles, since moving to the United States.
When asked if he missed his family in Britain by Kotb, Harry said: "Yes, I think especially over the last two years for most people, have they not missed their families? Right? The inability to be able to get home and see them."
When the host then rephrased her question to ask more specifically "But do you miss your brother, your dad?" Harry responded:
"Look," he said. "I mean... at the moment, I'm here focused on these guys [at the Invictus Games] and these families and giving everything I can, 120 percent to them to make sure that they have the experience of a lifetime. That's my focus here."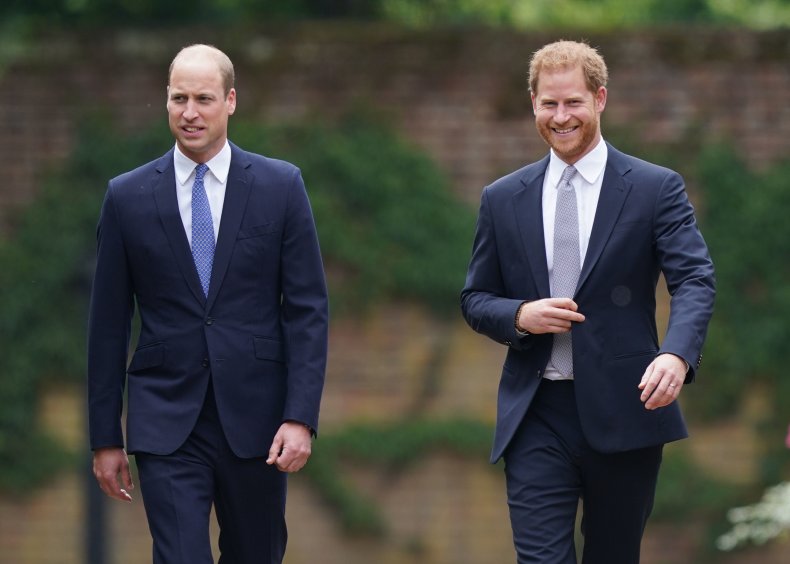 The brothers were expected to be photographed together for the first time since they unveiled a statue of their mother in July 2021 when Harry and Meghan traveled to the U.K earlier this year for the queen's Platinum Jubilee celebrations.
This, however, did not materialize as though the brothers both attended the national service of thanksgiving for the queen's reign at St. Paul's Cathedral, they arrived separately and were seated without any interaction taking place.
William is also reported to have been absent from Harry's daughter Lilibet's first birthday celebrations during the jubilee weekend as the prince was on an official visit to Wales.
The 25th anniversary of Diana's death is in August, however, unlike the last milestone anniversary of 20 years in 2017, there are no official public plans to mark the day.