Princess Diana's friend has fallen out with the makers of The Crown saying Season Five is not as respectful as she hoped.
Jemima Khan, ex-wife of Pakistani Prime Minister Imran Khan, walked away from the hit Netflix show asking for her contributions to be removed, The Sunday Times reported.
The star, a celebrity in her own right in Britain, expressed concern at the depiction of the princess's final years before her death in a Paris car crash in 1997.
The dispute comes days after the film Spencer was released in cinemas on Friday, November 5.
Quoted in The Guardian, Khan said: "In 2019, Peter Morgan asked me to co-write on the fifth series of The Crown, particularly those episodes which concerned Princess Diana's last years before she died.
"After a great deal of thought, having never spoken publicly about any of this before, I decided to contribute.
"We worked together on the outline and scripts from September 2020 until February 2021.
"When our co-writing agreement was not honoured, and when I realised that particular storyline would not necessarily be told as respectfully or compassionately as I had hoped, I requested that all my contributions be removed from the series and I declined a credit."
Khan told The Sunday Times: "It was really important to me that the final years of my friend's life be portrayed accurately and with compassion, as has not always happened in the past."
The dispute sets the stage for another fierce debate about whether the Netflix series is fair to the real people whose lives it represents.
Last year, Season Four provoked calls for a warning before each episode confirming the accounts given are fictional.
The debate reached as high as U.K. culture secretary Oliver Dowden, who said: "It's a beautifully produced work of fiction, so as with other TV productions, Netflix should be very clear at the beginning it is just that.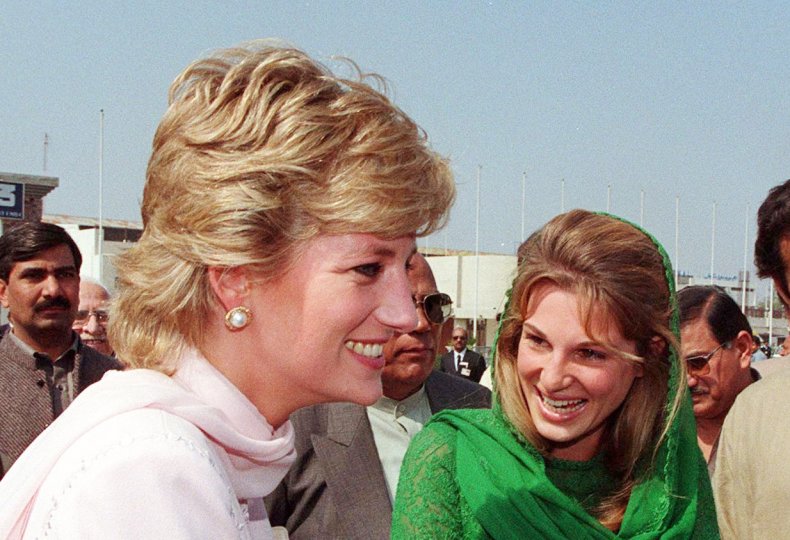 "Without this, I fear a generation of viewers who did not live through these events may mistake fiction for fact."
However, Season Four took the princess from her marriage in 1981 up to around 1990 whereas the next series will engage with chapters of her life that are even more sensitive.
In 1992, Prince Charles's affair with Camilla was exposed for the first time in a biography that Diana co-operated with.
The princess went on to repeat similar allegations in a 1995 interview with Martin Bashir on the BBC's Panorama.
However, the journalist used fabricated financial records to lure Diana into the interview and Prince William said in a statement he influenced the content of what she said.
The result, the Duke of Cambridge said, was a "false narrative" that should never be aired again.
However, it is the most famous interview she has ever given leaving the program makers with a dilemma about how to tackle it.
A spokesperson for The Crown told The Sunday Times: "Jemima Khan has been a friend, fan and a vocal public supporter of The Crown since Season 1. She has been part of a wide network of well-informed and varied sources who have provided extensive background information to our writers and research team providing context for the drama that is The Crown.
"She has never been contracted as a writer on the series."