Princess Diana Was 'a Mother at Odds With the Crown'—James Patterson
Princess Diana has been described as a "mother at odds with the crown" who wanted Prince William and Prince Harry to grow up as "normal kids," according to bestselling U.S. author James Patterson.
Speaking to Fox News Digital ahead of the release of his new book, Diana, William, and Harry, co-authored with Chris Mooney, Patterson said the princess "tried to control" and was "troubled by" the feeling that Harry would grow up labeled as "the spare" while William was destined to become king.
The release of the book, which focuses on Diana's life as a mother, comes with the 25th anniversary on August 31 of her death at the age of 36 in a Paris car crash.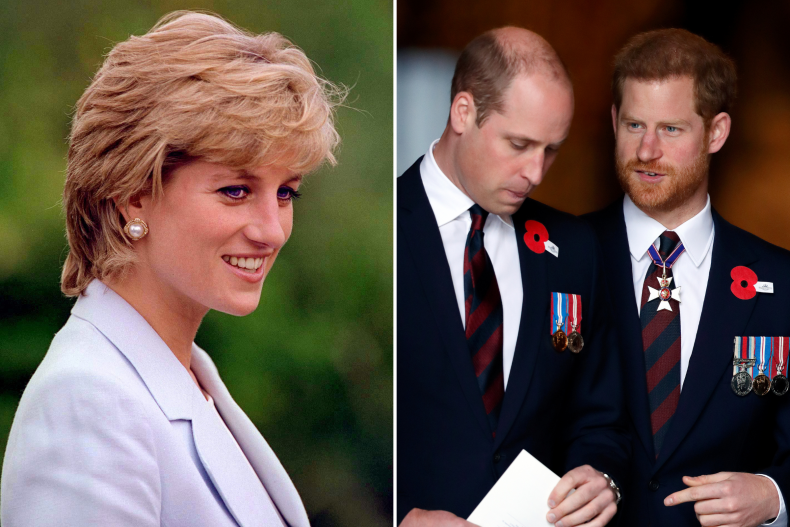 "I think she tried to control it as much as she could," Patterson told Fox News Digital while speaking about Harry's and William's different positions in the line to the British throne.
"I think she was troubled about it. That's a standard thing for families. One of the kids who do better in school or become a better athlete seems to be a little more charming and lovable. How do you make the other kids feel that they're just enough?
"It happens pretty much to all families," he continued. "And in this case, the stakes are much higher because one is presumably going to be king someday."
The author also stated his belief that Diana wanted to spare her sons from some of the mistakes and experiences she had during her life in the royal spotlight.
"I think she was very aware of the situation," he explained. "She had experienced how difficult it was to be in her role as a princess.... She wanted to have her own life. And that was very hard for her. She didn't want the boys to experience the same struggles she faced."
Patterson said that Diana appeared to be hyperaware that the goldfish bowl of royal life was not representative of the real world.
"She simply wanted them to be normal kids and understand that the real world doesn't operate in the same way it worked within the palace," he said. "They shouldn't see themselves as special or different."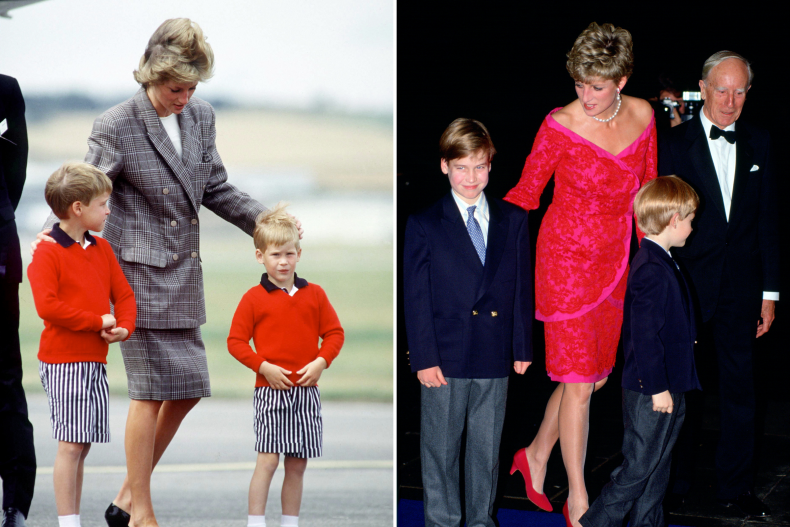 When the princess died in 1997, William was 15 and Harry 12. In the years since, William and Harry have paid tribute to their mother both as a parent and as an influential global figure.
Most recently, Harry evoked her memory while delivering a keynote speech to the United Nations' General Assembly in honor of Nelson Mandela International Day in July.
The speech marked Harry's most high-profile speaking engagement since stepping down as a working member of the royal family in 2020 and moving to the United States with Meghan Markle and his young family.
"On my wall, and in my heart every day, is an image of my mother and Mandela meeting in Cape Town in 1997," the prince said. "Straight away what jumped out was the joy on my mother's face. The playfulness, cheekiness, even. Pure delight to be in communion with another soul so committed to serving humanity."
Speaking about William and Harry's relationship, which reportedly is strained, Patterson reflected on their mutual dependency when coming to terms with their mother's untimely death.
"Growing up, the boys couldn't have been closer," the author told Fox News Digital. "They were so tight and caring of one another. And when they lost their mother, they leaned on each other.
"Now, one has committed to the crown and tradition. The other said, 'I can't take this. I have to have my own life.'"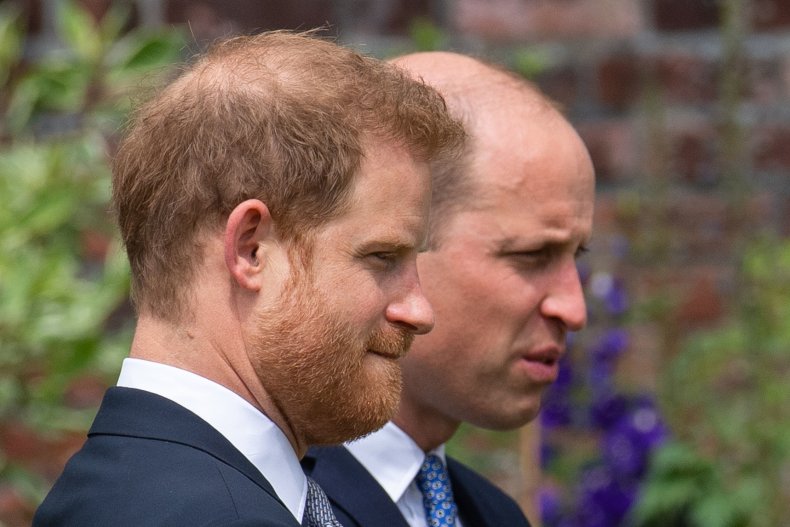 It was announced Monday that Harry will travel to Europe to attend charity events alongside Markle during the first week of September.
Although Harry and William are expected to be in the U.K. at the same time just days after the anniversary of their mother's death, royal commentators have speculated that any kind of reunion is "unlikely."
One matter that could stand in the way of a reunion is the impending publication of Harry's memoir, which promised in its announcement to be an "accurate and wholly truthful" account of his life story so far. This has caused royal watchers to speculate to what extent he will divulge private information about royal family members.
Newsweek reached out to representatives for Patterson for further comment.