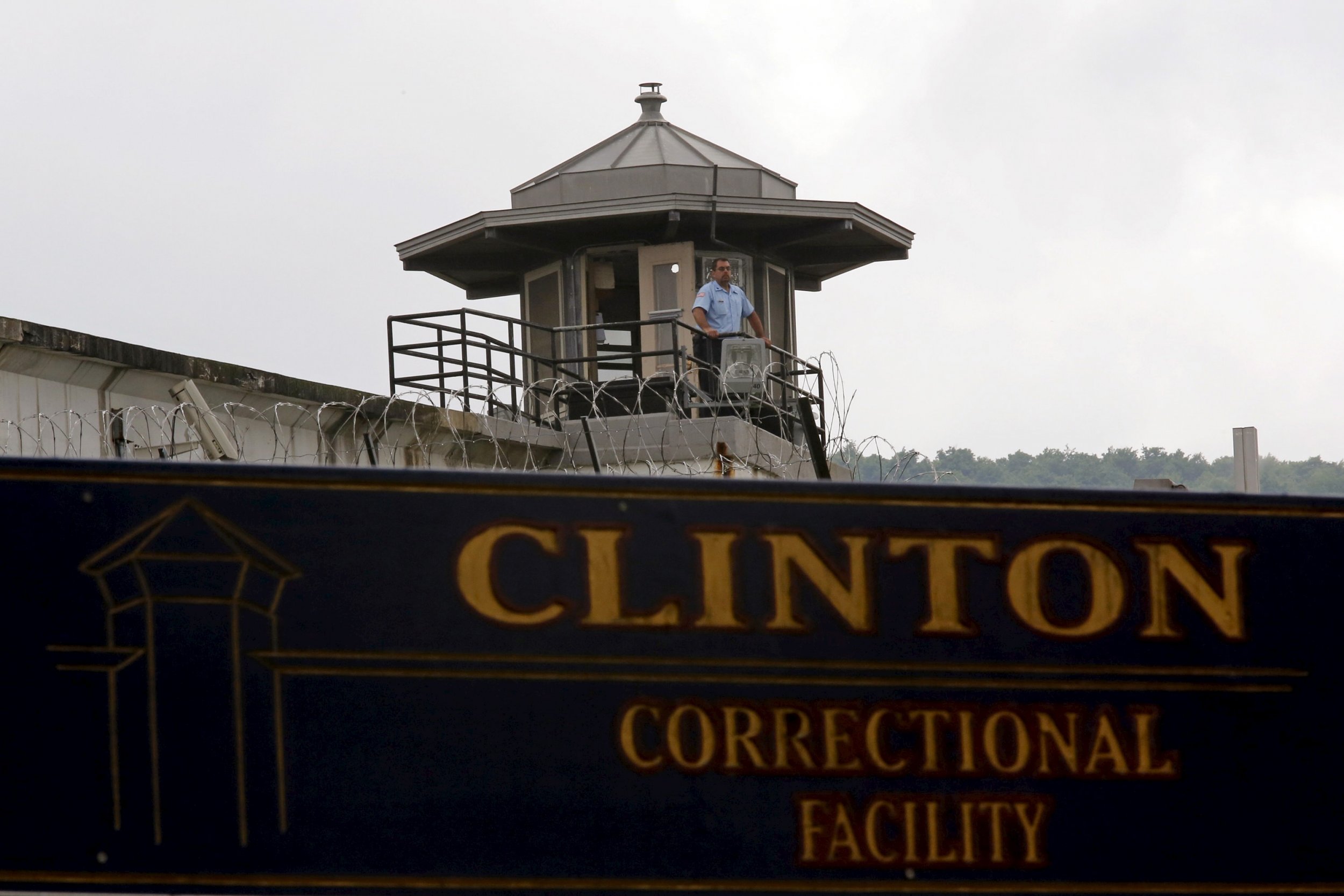 The second person arrested in connection with allegedly helping two New York prisoners escape from a maximum-security jail earlier this month told police that he gave the inmates contraband items in exchange for paintings and information about other inmates' activities, according to police documents.
Authorities arrested Gene Palmer, 57, on Wednesday night. He was arraigned in Plattsburgh Town Justice Court in New York and posted $25,000 bail the next day, according to the New York State Police. He later was released from the Clinton County Jail, and is expected in court on Thursday afternoon.
He is charged with promoting prison contraband and tampering with physical evidence, some of it hidden in hamburger meat, to now-escaped inmates Richard Matt and David Sweat. The pair has been missing since the morning of June 6 when guards found their empty beds during a routine check.
"I did not realize at the time that the assistance provided to Matt and Sweat made their escape easier," he said in a statement to police, according to the court document. The information was obtained by the Times Union through a Freedom of Information Law Request. Palmer said he didn't know the two convicted murderers were planning to break free from the prison.
Palmer was placed on administrative leave from his role as correction officer at the Clinton Correctional Facility, where Matt and Sweat had adjoining cells, in Dannemora, New York.
He has been working as a correction officer at the facility for more than 27 years, he told police. He has known Matt for about six years and Sweat for five.
The court document reveals that Palmer admitted to buying paint and paint brushes for Matt and Sweat on two separate occasions. He said he provided Sweat with tools on four separate occasions in the past eight months, and he said he gave Matt a package of hamburger meat that concealed contraband.
Palmer also said he once allowed Sweat to change the electrical wiring in the cell electrical boxes "because inmate Matt had asked me and I was doing him a favor," according to the document.
Hundreds of law enforcement officials have followed more than 2,000 leads in the massive manhunt for Matt and Sweat, which has extended into multiple states. But so far they have come up empty-handed.
Earlier this week, authorities found DNA in a remote hunting cabin just 30 miles west of the Clinton Correctional Facility. The cabin owner reportedly saw a man running from the structure as he approached. New York Senator Chuck Schumer said the DNA lead was the closest authorities had come to finding the two men in days.
Palmer was expected to appear in court Thursday as the third week in the manhunt approached. Authorities have arrested and charged another prison worker, seamstress Joyce Mitchell, for plotting with Matt and Sweat and aiding in their escape. She remains in custody and has pleaded not guilty to a felony charge of promoting prison contraband and a misdemeanor count of criminal facilitation.
Several rewards for information leading to the inmates' capture have been announced by different law enforcement agencies, including $50,000 from the U.S. Marshals Service.