Pro-Russia Mayor of Ukraine's 'Crime Capital' Turns His Back on Putin
The formerly pro-Russia mayor of Ukraine's "crime capital" has turned against Vladimir Putin in the third month of the war.
Gennadiy Trukhanov, the mayor of Odesa, a major tourist destination in southern Ukraine, was known for his support of Russia, as well as for allegations of corruption, according to online newspaper The Kyiv Independent. His city was even called the "crime capital" of Ukraine by the country's former interior minister because of an illegal construction boom, the Independent said.
But since Russia's invasion of Ukraine in late February, the mayor has changed his stance, now defending Ukraine's right to sovereignty. His shift indicates how unpopular the invasion is even among Ukrainians who were previously sympathetic to Russia.
Trukhanov defended his pivot in a Tuesday interview with the English-language Independent. He explained that when he became mayor of Odesa, Ukraine's third-largest city, he "took an oath of allegiance" to the Ukrainian people, which he said is important to him.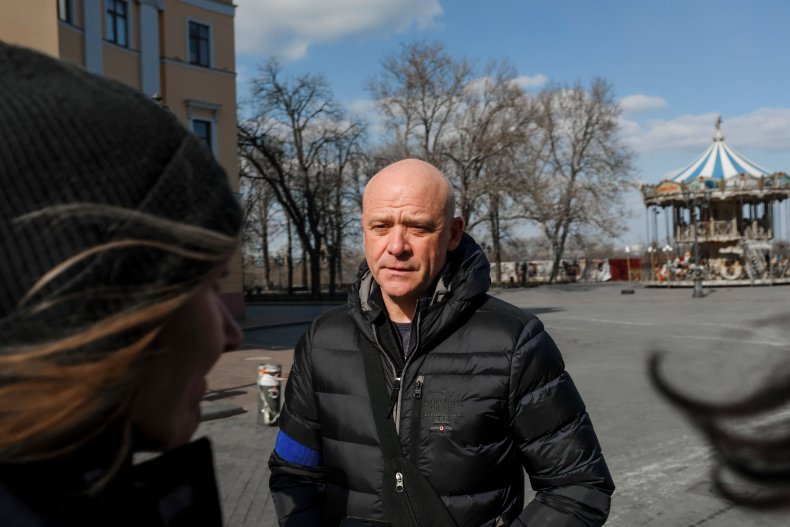 "My perception has changed, unfortunately," he said. "I did not expect that the Russian people would hate us, Ukrainian people, so much. It's shocking to me."
Odesa is a vital city for either Ukraine or Russia to control, as it plays a significant role in trade in the Black Sea. Should Russia take over the city, it would further cut off Ukraine from global supply chains while exacerbating food shortages across the world.
Odesa also has major symbolic importance to Russia. Under Soviet rule, it was designated one of 12 "hero cities" for its inhabitants' bravery in fighting the Nazis during World War II. The city was known for its strong pro-Russia sentiment before the February invasion.
In recent weeks, Odesa has sustained attacks from Russian forces, including one on a popular civilian shopping and entertainment center last week that left one person dead. Earlier this month, a missile struck a dorm in the city, killing a teenage boy.
Trukhanov told the Independent that he felt "offended" that many people did not expect a strong pro-Ukrainian stance from him, despite accusations that he has ties to the Russian mafia. He was facing charges in the months leading up to the invasion for alleged connections to organized crime, the news outlet said.
But Trukhanov said the charges have not interfered with his ability to effectively defend Odesa from Russia's troops. Still, he warned that it is possible those forces will encircle the city and try to force it to surrender.
His efforts are now focused on creating a strategic reserve of food and medicine, he told the Independent. Warehouses have been set up across the city to help people should a Russian encirclement occur.
Last week, in anticipation of an attack, city officials had mines spread across a popular beach. This time of year, tourists and vacationers usually flock to the Black Sea's coastline.