Pro-Russian Crimeans Unveil Monument to Annexation Troops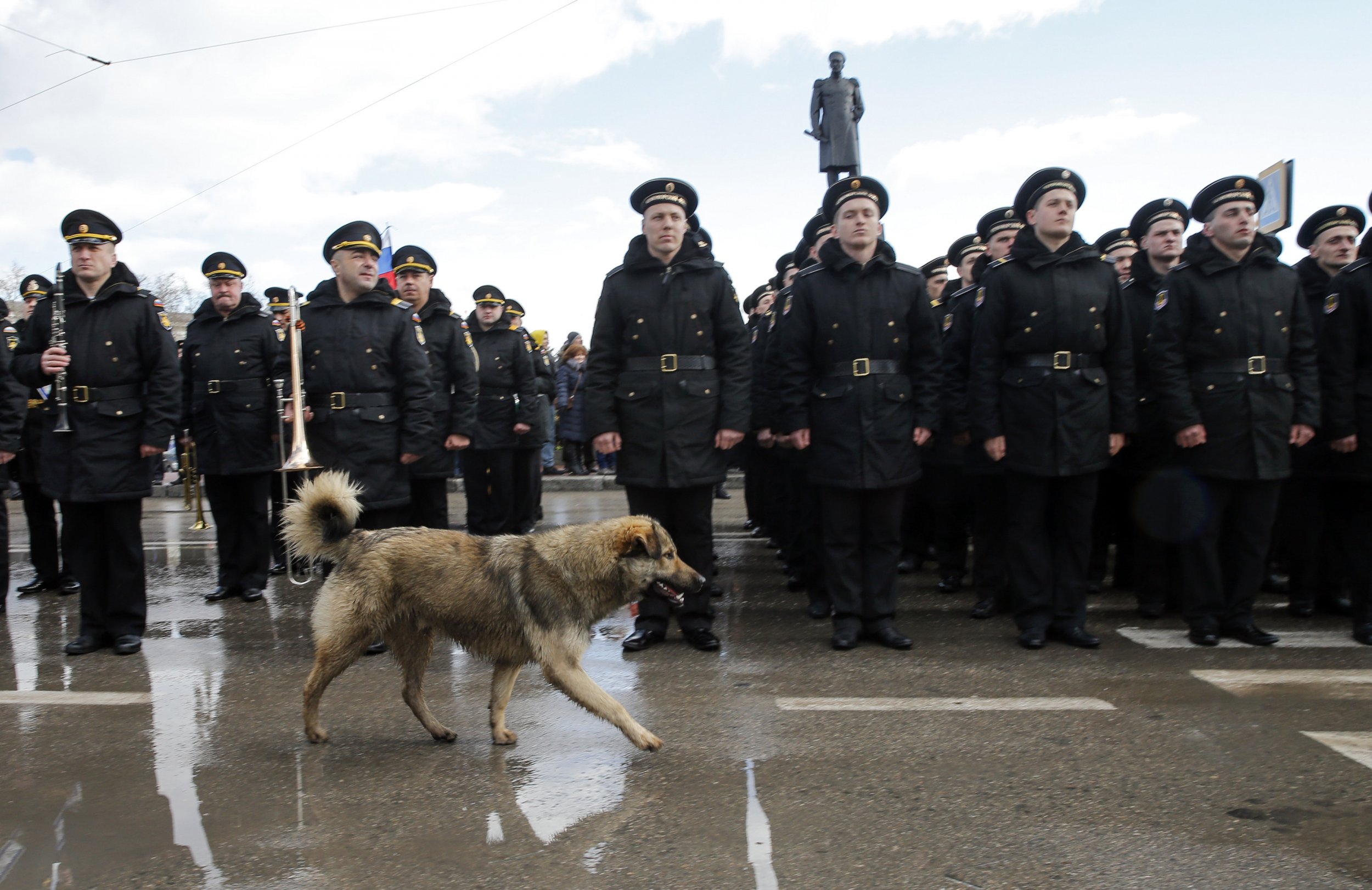 Pro-Russian officials in Crimea have celebrated the second anniversary of Russia's annexing the peninsula from Ukraine by unveiling a monument to the troops who helped make it happen. But despite the fanfare, not everyone is happy about the new the statue.
Crimea's ascension into Russia in 2014 continues to be a controversial issue. The Russian government has always denied that the unmarked armed troops who appeared in Crimea at the height of pro-European protests across Ukraine were Russian special forces. People started calling the soldiers "little green men" and "polite people", after Defense Minister Sergey Shoigu explained that the men were local volunteer fighters, only there to "politely" restore order.
Ukraine and Western governments maintain that the mystery gunmen who handed Russia control of the peninsula and helped set up a referendum to join Russia, were Russian soldiers.
Now Crimea has its first ever monument in tribute to Russia's "polite people" in the town of Bakhchisarai, were the former mayor gathered a small crowd at a ceremony on Wednesday.
The statue was modeled after a popular image of a pro-Russian fighter, in which he hands a cat to a civilian child. The image became the inspiration for the first ever monument dedicated to the annexation fighters, installed in Russia's city of Belogorsk last year. Another monument, this time in Crimea's city of Kerch, is also planned to feature a soldier in the same pose.
At the Wednesday morning inauguration ceremony for the statue in Bakhchisarai the director of the park in which the monument has been placed thanked "the polite people, for the events of the spring of 2014 went without any blood being spilled."
Viktor Leonidovich, the park's director, told local news site Bakhchisarai.net that the initial plan two years ago was to install the statue in the city but decided against it as the paperwork would have taken another year to fill out.
"On our premises, however, we can install whatever we like," Leonidovich said.
Social media users both in Crimea and outside it were quick to critique the artwork, however, as one local remarked on the fighter's very large head. "Aliens do exist, it turns out," he wrote.
Another branded the statue "a nightmare" and asked "how could they place such a thing in a park," while a third local commenter simply wrote "the horror".
Meanwhile the U.S. Department of State marked the anniversary of the annexation by issuing a statement in which it reiterated its commitment to sanctions on Russia for as long as the country maintains control over Crimea.
Pro-Russian Crimeans Unveil Monument to Annexation Troops | World