Professional Cleaner Reveals What 26 Years of Cigarette Smoke Does to Walls
A professional cleaner has revealed what 26 years of cigarette smoke does to walls, claiming they end up "bleeding."
Katie regularly shares videos of extreme cleaning jobs, admitting she's often scrubbing "blood, feces, bugs, mold and rotten food."
But it was a smoker's apartment that has struck a chord online, after Katie shared a video on Thursday which has already amassed 9 million views on TikTok.
Katie jokingly captioned the video: "I'm pretty sure she was a smoker."
She shared photos from inside the two-bed, two-bath apartment, in an unknown location, which has yellow walls after being stained from years of nicotine build-up.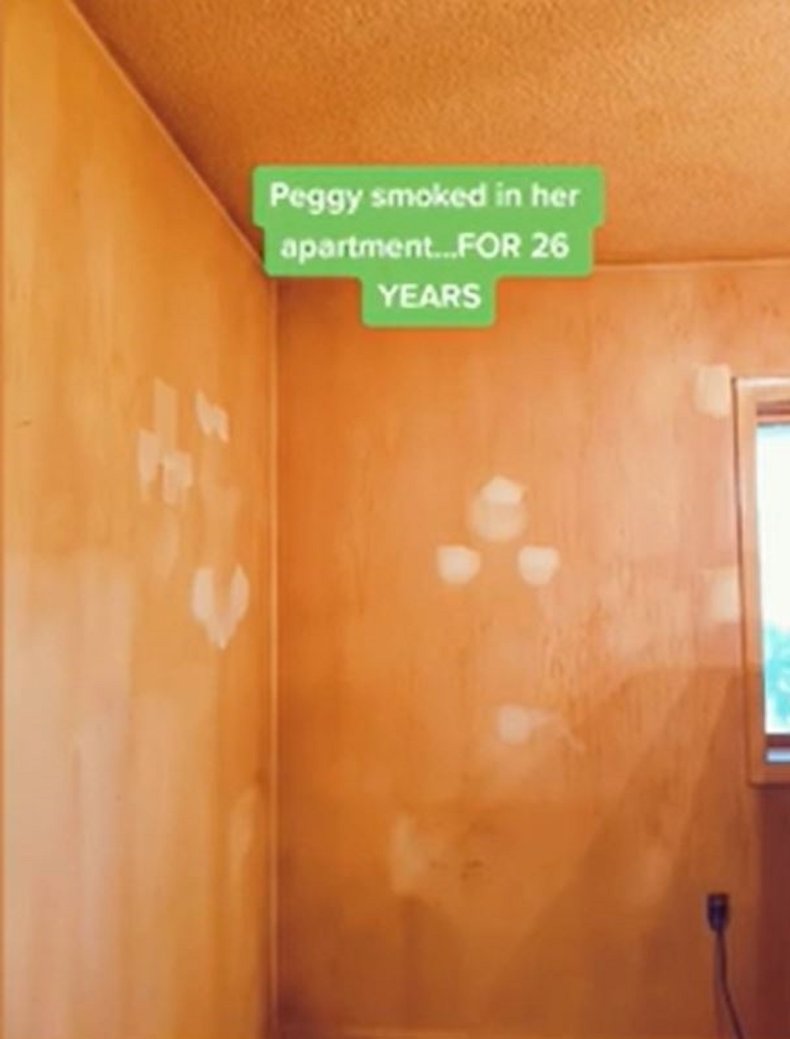 Katie revealed the tenant, whom she called "Peggy," had smoked inside for 26 years. She later added she passed away from lung cancer.
The difference in color was all the more apparent after Katie pointed out the white patches on the walls where photos were hung, revealing the original shade.
She added the walls ended up "bleeding" as the structure had absorbed so much nicotine, as she shared close-ups of brown liquid seeping out.
The popular clip follows Katie's signature style, as she films herself re-creating phone calls with customers, this time called "Dave," as she plays both roles.
"Dave: I have a 2 bedroom, 2 bathroom apartment that needs cleaned before the new tenant moves in.
"Me: I can be there in 2 days.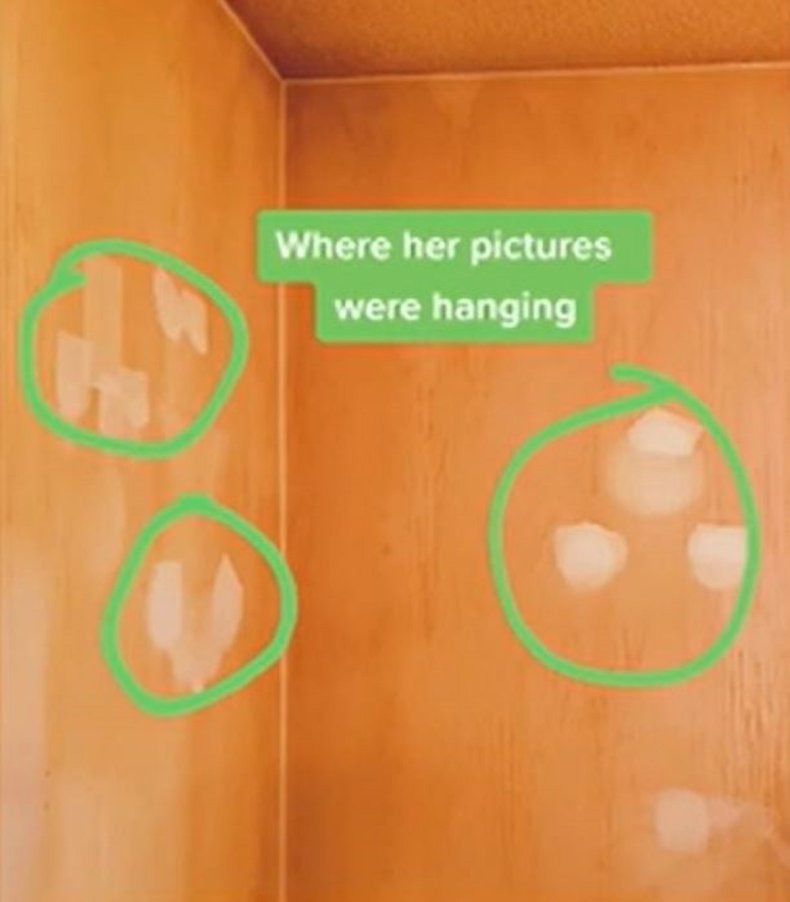 "Dave: But I only need you to clean the walls.
"Me: Just the walls?
"Dave: Yeah, I'm pretty sure she was a smoker.
"Me: Oh you need a nicotine removal? No problem, I do those all the time.
"Dave: Is it going to take a while? I'm a little pressed for time.
"Me: It's never taken me and my crew more than a day."
In the clips she films herself "inspecting the apartment," and seeing the state of the walls for the first time.
She captioned the photos: "Peggy smoked in her apartment for 26 years. Where her pictures were hanging. The walls were bleeding."
After seeing the condition of the walls, Katie re-enacted the follow-up conversation she had with the client, as she told him it would take her "all week" to clean.
People have reacted in horror at the state of the house, with Alisha Ferguson reckoning: "At that point it's cheaper to tear it out and put in new drywall."
"That smell ain't going away," Courtney reckoned.
Ice Gey thought: "Imagine their lungs omg."
Anthony suggested: "Just paint it orange."
While Kips McGee admitted: "I genuinely believe this was wall panelling."