Project Veritas Loses Over 200,000 Followers After James O'Keefe Ousted
The Twitter account of Project Veritas has lost more than 200,000 followers in the past day, coinciding with the rancorous departure of the right-wing organization's founder and CEO.
As of 3:20 a.m. ET, the account had lost more than 214,000 followers—nearly 192,000 on February 20 alone—according to figures from Social Blade, an analytics firm. A real-time counter showed that, at the same time, the number of followers was still falling.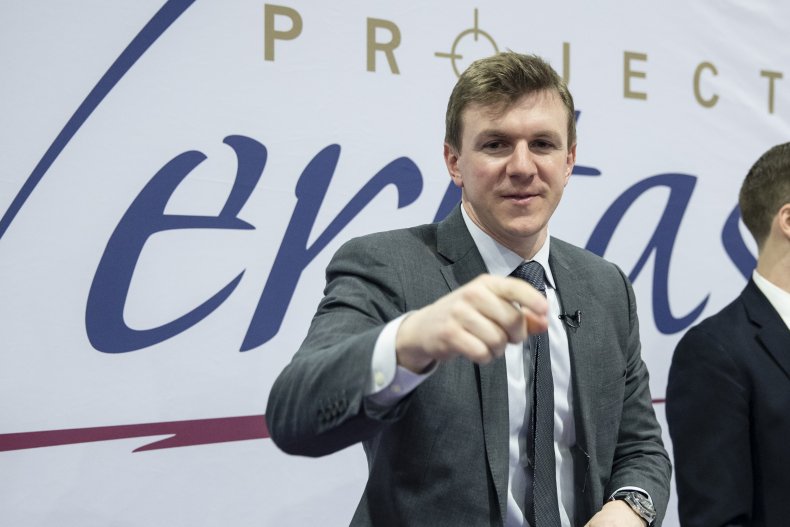 The Twitter account had boasted nearly 1.5 million followers on February 8. This was the same day it was reported that James O'Keefe, the company's now-former chief, was taking paid leave. The organization's following dropped by around 20,000 and had remained around the 1.47 million mark until Monday.
"This has to be some sort of record," Collin Rugg, co-owner of conservative news site Trending Politics, tweeted. "RIP Project Veritas."
Newsweek has contacted Project Veritas for comment.
Founded by O'Keefe in 2011, the group describes itself as a "non-profit journalism enterprise." It seeks to conduct undercover reporting to expose "corruption, dishonesty, self-dealing, waste, fraud, and other misconduct in both public and private institutions."
However, the organization has courted controversy over some of its supposed exposés, which have been criticized as false or misleading.
It is unclear exactly what led to O'Keefe's departure, with the former CEO and the board of directors making competing statements.
In a video of a speech apparently to staff in the Project Veritas offices, posted online on Monday, O'Keefe said that he had been removed as the organization's leader.
"So, currently, I have no job at Project Veritas," O'Keefe said. "I have no position here based upon what the board has done. So, I'm announcing to you all that today, on Presidents Day, I'm packing up my personal belongings."
In a statement the same day, the board of directors said: "Today, James O'Keefe decided to remove his belongings from Project Veritas headquarters. The Board and Management made numerous attempts in the last 14 days to have a conversation with James, but he ignored our outreach and decided to instead leak private information to others, either by doing so himself or by proxy."
The board went on to claim that it had discovered "financial malfeasance" and that a preliminary review had indicated O'Keefe "has spent an excessive amount of donor funds in the last three years on personal luxuries." These included a $14,000 flight to meet someone about fixing his boat and more than $150,000 on cars in the last 18 months.
The board's statement said it had approved an indefinite suspension of O'Keefe pending a third-party investigation, but stressed: "We did not fire him, nor do we want him to resign."
As well as concerns about the "financial health" of Project Veritas, the board said it wished to discuss its "long-term sustainability based on staff retention and morale" with O'Keefe.
Earlier this February, a leaked memo, obtained by The Daily Beast, revealed that staff had raised concerns about the CEO's behavior. It alleged that O'Keefe's management style was "outright cruel" and was prone to "public crucifixions" of staff.
Newsweek has reached out to O'Keefe for comment.
Following his departure, concerns were raised among Republicans, including Donald Trump Jr. The conservative lawyer Jenna Ellis, who served as adviser to former President Donald Trump, urged social-media users not to unfollow Project Veritas.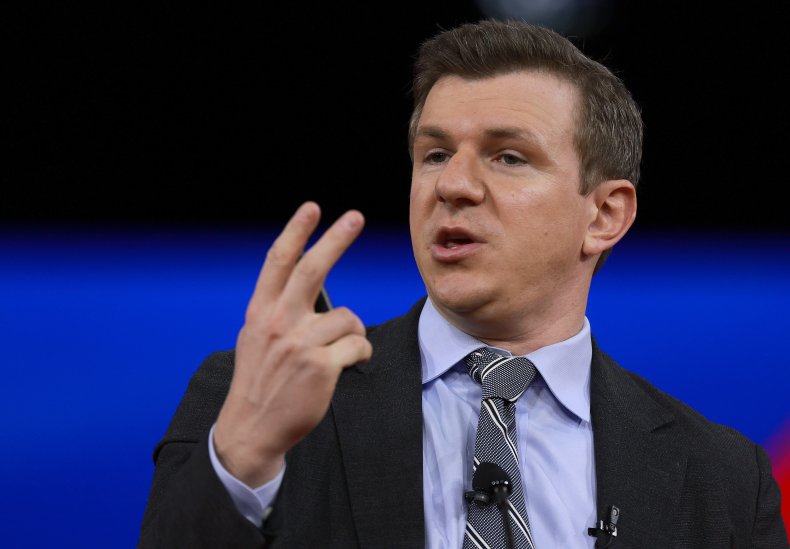 "Don't do this. Wait for the facts," she tweeted. "There is a lot more to this, I guarantee you."
While right-wing figures have applauded its work, Project Veritas has been dogged by controversy. The organization is facing a federal investigation over the purchase of a diary stolen from Ashley Biden, the daughter of President Joe Biden.
In January, Project Veritas published a clip of what it said was a Pfizer employee saying the pharmaceutical company had considered doing research to mutate the coronavirus to develop vaccines pre-emptively.
There is no evidence that such so-called "gain of function" research was carried out. Fact-checkers, including those at Newsweek, found that the Pfizer employee was speaking only theoretically.
In a statement about the video, Pfizer denied undertaking gain of function or direct evolution research. The company added that much of its assessment was done through computer models or mutations of the non-infectious element of the virus.
"In a limited number of cases when a full virus does not contain any known gain of function mutations, such virus may be engineered to enable the assessment of antiviral activity in cells," a spokesperson for Pfizer added. This was "required by U.S. and global regulators" and carried out by "many companies and academic institutions."