The Protests Against Stay-at-Home Orders Around the Country, in Photos
Protests were seen Sunday in 9 states nationwide opposing statewide lockdowns and stay-at-home orders enacted to help stop the spread of COVID-19.
For over a week, protests have been popping up around the country as states continue to tighten restrictions. As of April 20, there are 746,625 cases in the United States and 39,083 deaths. But despite these grim numbers, some protest their right to not stay at home.
Last week in New York, which has become the epicenter of the virus in the United States, Governor Andrew Cuomo mandated face coverings must be worn on all public transportation and in for-hire vehicles as well as any other situations where social-distancing is not possible. Despite instruction from lawmakers nationwide—and globally—some Americans are not convinced of the virus's severity and the need to shutdown fixtures of society.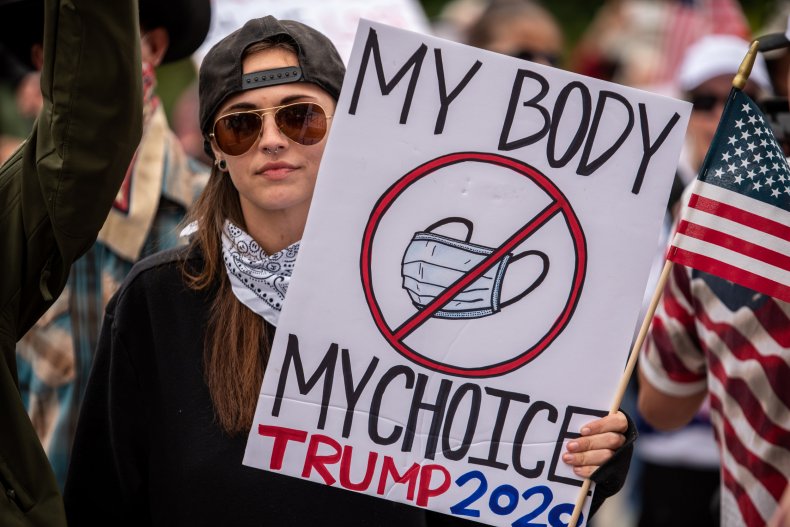 COVID-19 has hit all 50 states as well as Washington D.C., the Northern Mariana Islands, Guam, Puerto Rico and the U.S. Virgin Islands, according to the CDC. Some of the states where protests unfolded Sunday—including California, Washington, Florida and Texas—are among the states with the highest number of cases.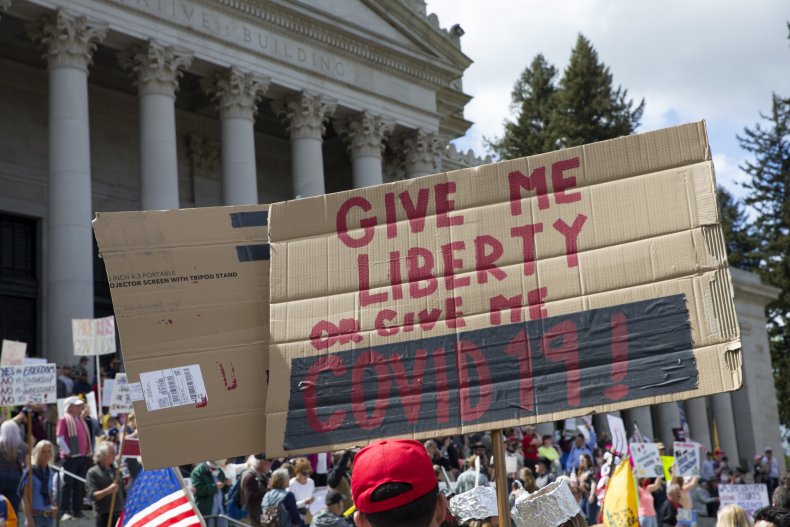 On Friday, Florida Governor Ron DeSantis announced that local leaders could make the decision to reopen their beaches as long as social distancing guidelines were followed. Following the announcement, images emerged of beaches filled with visitors throughout the weekend.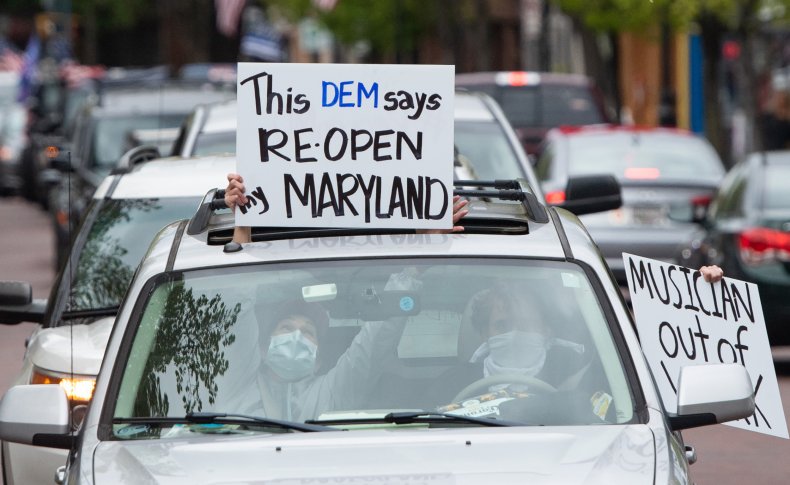 Michigan, however, has taken much stricter measures to help combat the spread of COVID-19 under the leadership of Governor Gretchen Whitmer. Michigan has one of the highest numbers of cases in the country at 32,000 as of April 20.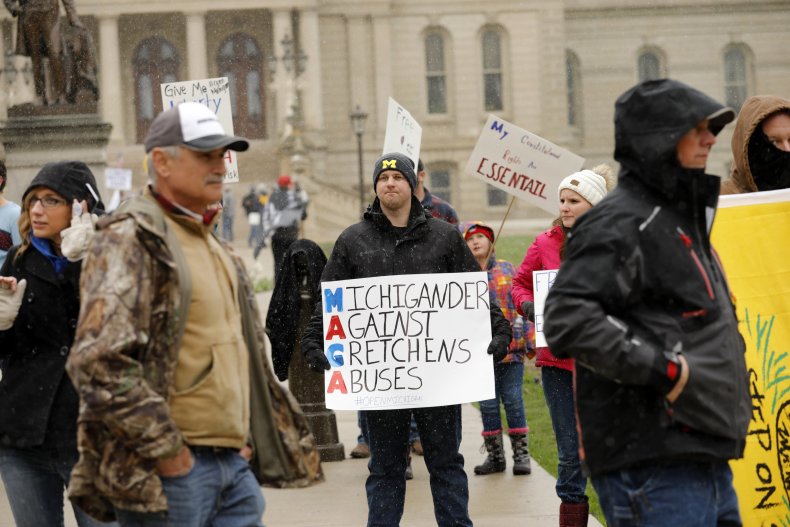 Along with closing essential businesses, as many states have done, Governor Whitmer has also blocked people from traveling from one of their homes to another they own, and telling advertisers to stop marketing goods that aren't groceries or other essential items. One of the youngest victims of the virus in the United States, Skylar Herbert, 5, was taken off a ventilator on Sunday in Michigan.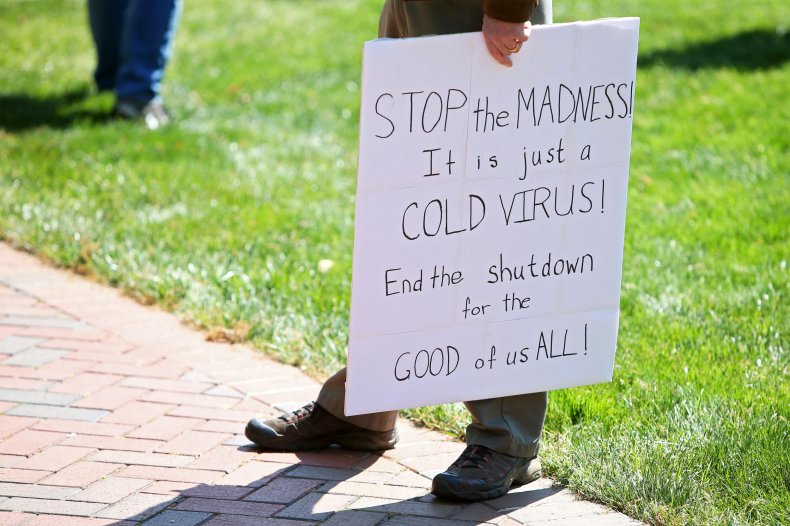 Protesters cited the loss of jobs and believing the virus is not as dangerous as experts are claiming as reasons for their opposition. On Sunday, President Trump said he believed some governors had in fact taken their restrictions too far.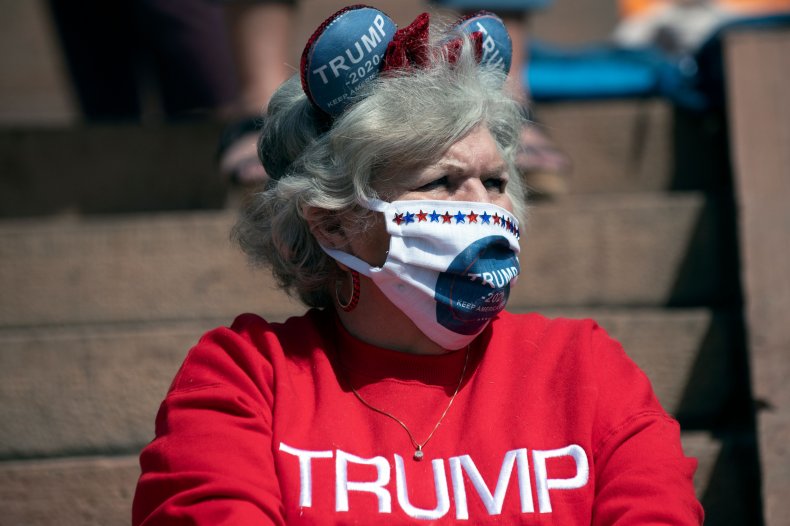 Some protesters over the weekend, many bringing along their children, were dressed in "Make America Great Again" attire along with merchandise supporting a Trump 2020 victory. Many demonstrations did not align with the White House's social-distancing guidelines which advises against gatherings of more than 10 people.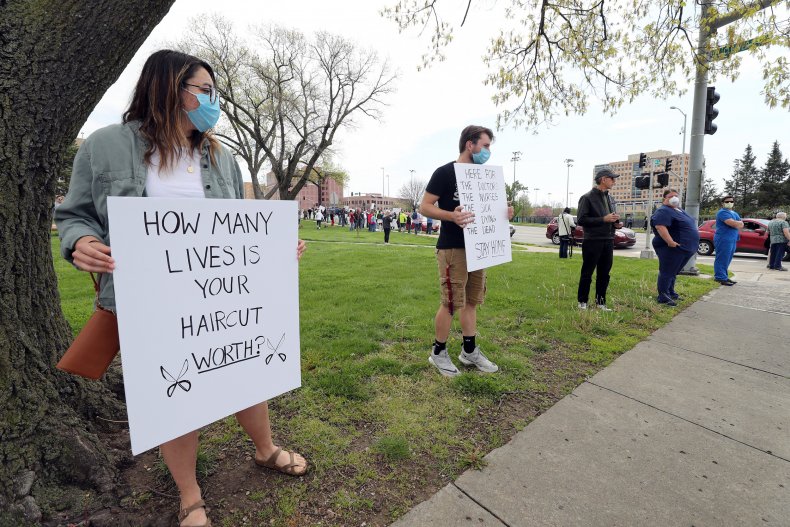 The CDC also advises Americans stay at home as much as possible and when venturing outside is necessary, to maintain at least a 6-foot distance between yourself and others. As some images depict, not all protesters followed this advisory.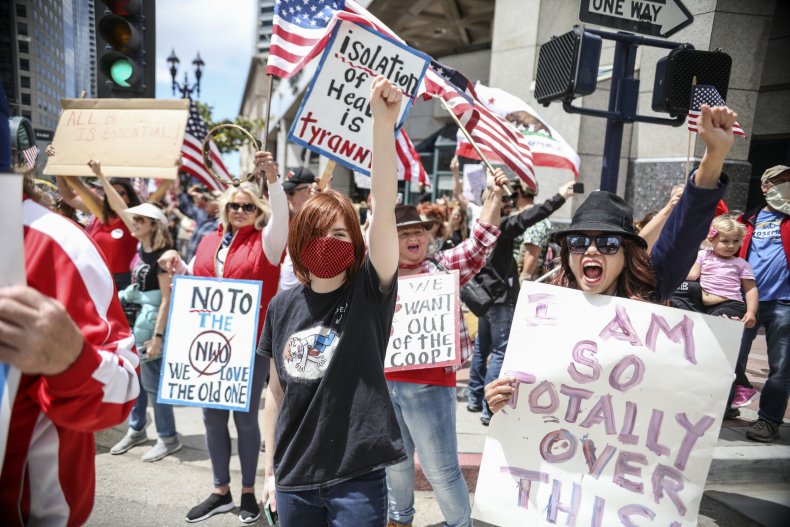 The unemployment rate in the United States has skyrocketed since the virus touched down almost two months ago. In the four weeks since President Trump announced the National Emergency, 22 million people have filed for unemployment, the Washington Post reported.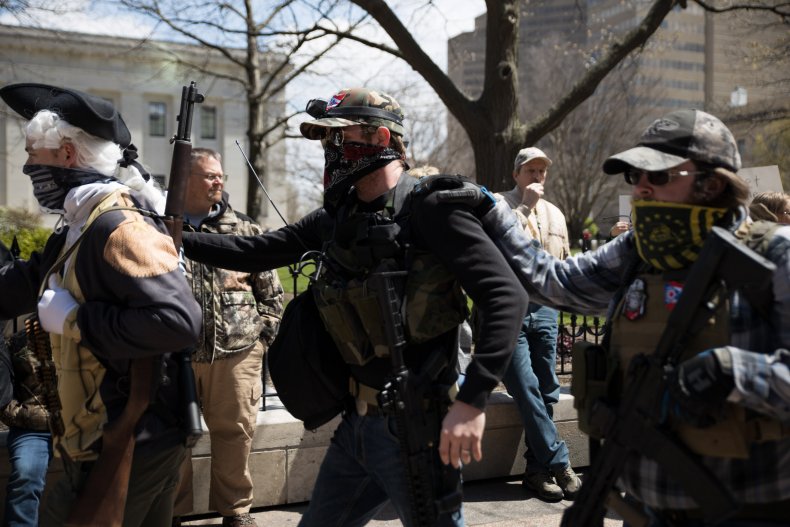 In some states protesters were met with opposition, including healthcare workers in Colorado who now famously stood in the street in front of a van to which a woman responded by screaming "You go to work, why can't I go to work?" according to The Huffington Post.
Photojournalist Alyson McClaran, who captured the moment, shared the images on her Facebook page which show at least two healthcare workers, dressed in PPE, standing in opposition to the gathering which was demanding the stay-at-home order be lifted in Denver.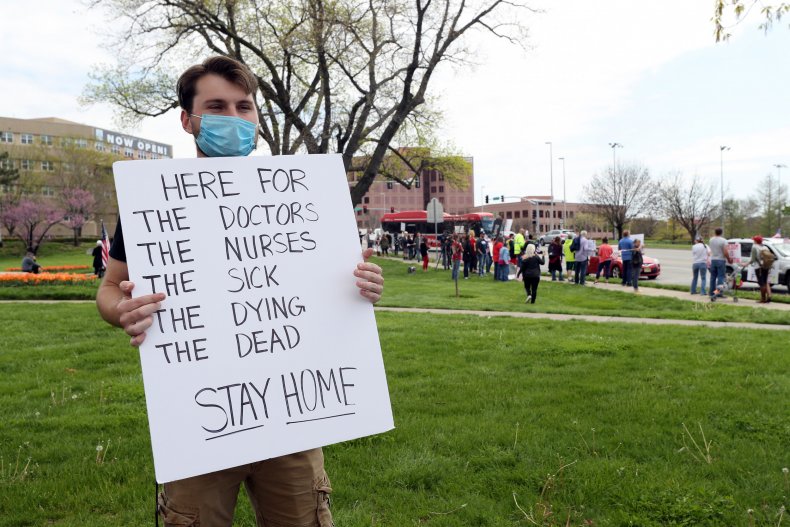 Trump declined to denounce the demonstrations during the White House Coronavirus Task Force news conference Sunday.