Proud Boys Leader Charles Donohoe Could Be Damning to Capitol Riot Defenses
The remaining defendants facing charges related to the January 6 Capitol riot could be up against an even tougher prosecution now that Charles Donohoe, one of six Proud Boys leaders, has pleaded guilty.
On Friday, Donohoe, who led the alt-right group's North Carolina chapter, pleaded guilty to conspiracy and agreed to fully cooperate with the Justice Department's ongoing investigation into last year's storming of the Capitol.
As outlined in Donohoe's plea deal, the 34-year-old, who was part of a group of roughly 100 Proud Boys who participated in the attack, has agreed to a full cooperation with the federal investigation—a development that could significantly help prosecutors with their cases against the remaining defendants.
Donohoe also agreed to plead guilty to conspiring to obstruct an official proceeding and assaulting, resisting or impeding an officer. The remaining counts against him will be dropped. A sentencing date has not been determined.
According to the Justice Department, Donohoe quickly became a high-ranking member in the Proud Boys' Ministry of Self Defense, a chapter focused on planning national rallies.
The groups first action was organizing the January 6 rally, which quickly became deadly as the pro-Trump mob breached the Capitol and sent lawmakers and other elected officials into hiding.
"Donohoe believed that storming the Capitol would achieve the group's goal of stopping the government from carrying out the transfer of presidential power," a court document, which the defendant testified was correct and accurate, read. "Donohoe understood that storming the Capitol would be illegal."
He has been in prison since March 2021.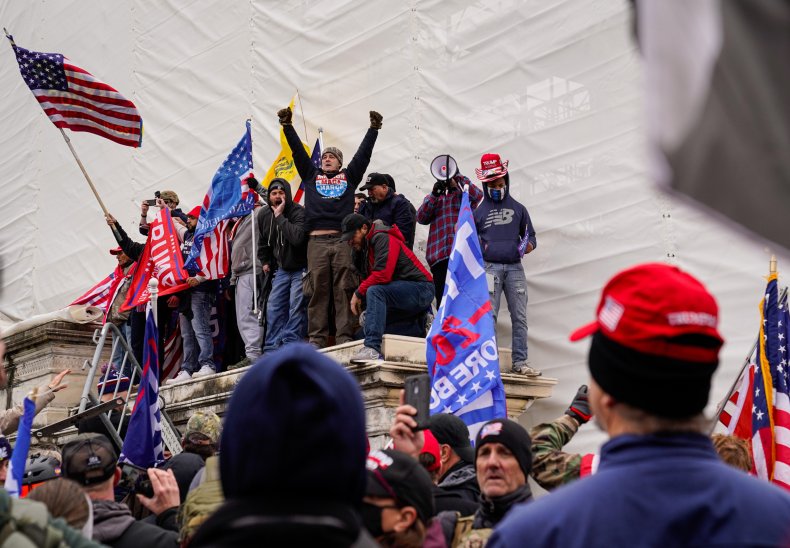 While most of the defendants who have been charged in connection to January 6 have been acquitted or received less than a year in prison or a fine, testimony and the possibility of additional evidence from Donohoe could help investigators in the remaining cases.
One of those cases could involve Proud Boys' national chairman Enrique Tarrio. Tarrio, who also formed the Ministry of Self Defense, is still awaiting trial from prison. He was indicted on one count of conspiracy to obstruct an official proceeding, one count of obstruction of an official proceeding, two counts of assaulting, resisting or impeding certain officers and two counts of destruction of government property.
More than 150 people have pleaded guilty to storming the Capitol, but only 40 individuals have been sentenced to jail time.
The longest sentence issued so far has been to Robert Palmer, who was ordered to serve a 63-month sentence, with a 36 month supervised release, and pay a $2,000 fine.