Member of Far-right Proud Boys Organization Accused of Murdering Brother With Four-foot-long Sword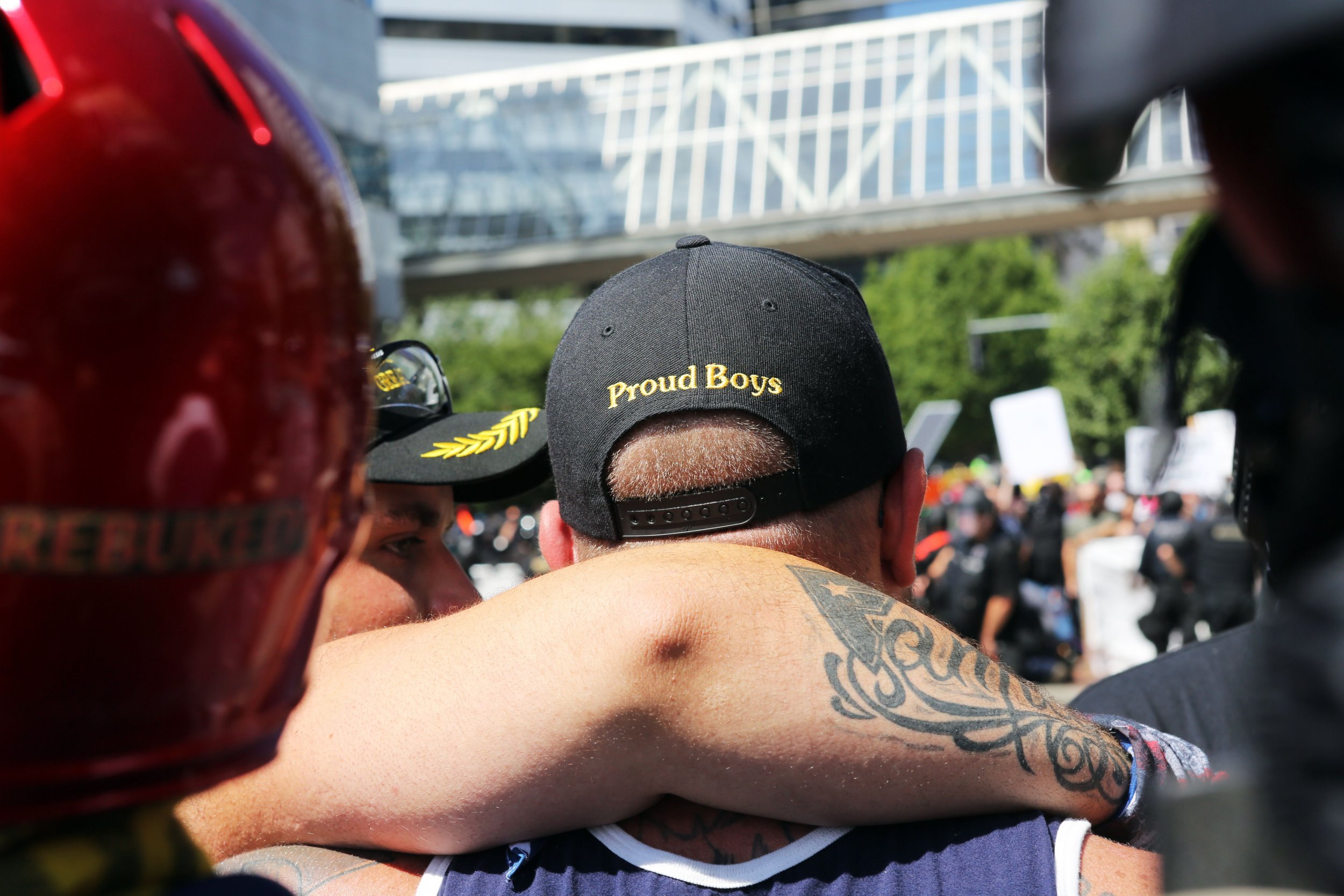 A man was charged with second-degree murder Tuesday after allegedly driving a four-foot-long sword through his brother's head.
Prosecutors in King County, Washington, said Buckey Wolfe, 26, was likely experiencing severe mental illness, The Seattle Times reported. Social media posts seen by The Daily Beast revealed the suspect's engagement in far-right conspiracy theories.
Wolfe called 911 Sunday evening and said God told him his brother, James, was a lizard, before adding, "Kill me, kill me, I can't live in this reality."
The suspect was apparently experiencing hallucinations when law enforcement officers found him. Local station KIRO 7 reported Wolfe believed police officers who attended the scene were lizards. Charging papers seen by The Times said Wolfe told officers "that their eyes and mouths were changing," before asking if "they could see lizards in the room."
According to the papers, he lived in a mother-in-law-apartment by a house shared by his brother and father. James Wolfe was found deceased in the apartment. The suspect was soon arrested in Fremont, less than a mile from the property.
"The defendant's actions—jamming the tang end of a four-foot long sharpened metal-bladed sword-like instrument completely through the victim's head and killing him—demonstrate the danger he poses," Senior Deputy Prosecutor Scott O'Toole wrote in the charging papers. "Moreover, (the) defendant appears to be severely mentally ill."
According to KIRO 7, a bail of $1 million was set for Wolfe. Judge Arthur Chapman said: "Given again the alleged delusional mental health issues, and the violence expressed by this alleged crime, I have to be conscious of the nature, the safety of the community."
Social media accounts thought to be owned by Wolfe revealed he claimed membership of the alt-right Proud Boys group—an organization banned by Facebook last year. The group—which only welcomes male members—celebrates so-called "Western chauvinist" values.
The Southern Poverty Law Center considers the organization—started by Vice Media co-founder Gavin McInnes in 2016— a hate group.
Wolfe's social media also suggested he believed in the bizarre right-wing QAnon conspiracy theory, whose followers believe a supposed "deep state" is trying to undermine President Donald Trump and his supporters.
QAnon believers think an anonymous internet user, or users, known as "Q" is releasing top secret information through cryptic online messages. One of the most prominent QAnon theories propelled by "Q" accuses various politicians and Hollywood stars of involvement in a child sex trafficking ring.