How Indestructible are England's First Plastic Bank Notes?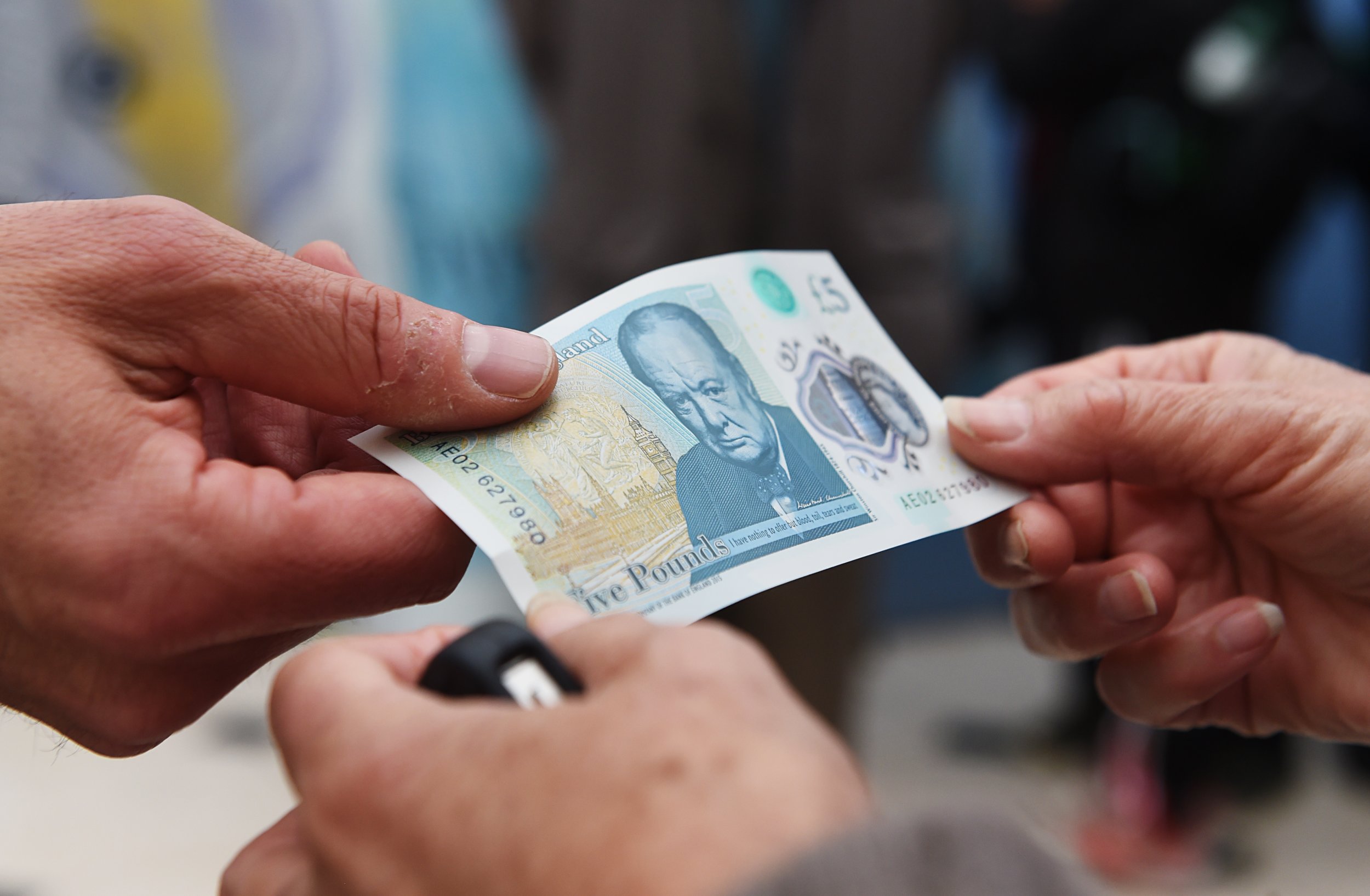 Plastic bank notes have hit the streets of England and Wales for the first time.
Made from a thin, flexible polymer material, the note was officially made available to the public today. It will initially only be available from a handful of banks and cashpoints in the two UK countries, but most bank branches are expected to stock the notes within a fortnight as the currency is rolled out.
The new £5 note, or 'fiver', has an image of Sir Winston Churchill on the back. Governor of the Bank of England, Mark Carney, said the note will be cleaner, safer and stronger: new security features, such as a transparent window, will make the note harder to counterfeit, Carney says. And polymer-based banknotes are also more environmentally friendly as they last two-and-a-half times longer than the paper alternative—five years compared with the current note's two-year lifespan.
Despite the change, the note is not indestructible: it is plastic, which means they melt if held over a naked flame, or put in an oven or microwave.
The Bank of England has printed 440 million of the notes, with the old £5 notes to be taken out of circulation by 5 May 2017.
A plastic £10 note—smaller than the current note—featuring novelist Jane Austen is to go into circulation next summer, while a £20 polymer note, featuring the artist JMW Turner, is due by 2020.
Scotland and Northern Ireland already have plastic bank notes in circulation, having introduced them in March 2015 and October 1999 respectively.