PS5 DualSense Controller Experiencing Its Own 'Joy-Con Drift'
When "Joy-Con drift" is uttered in gaming circles, it's often met with audible sounds of frustration. Now, it seems PlayStation 5 is having its own version of the hardware issue.
Since the PS5 was released in November 2020, there have been varying accounts of this "drift" on the DualSense controllers. For those unaware, "drift" is when the controller thinks its analog stick is being moved, when it's not, which can cause a number of problems in-game.
This has infamously been a problem for the Nintendo Switch's Joy-Con controllers since its release in 2017 and has been dubbed "Joy-Con drift."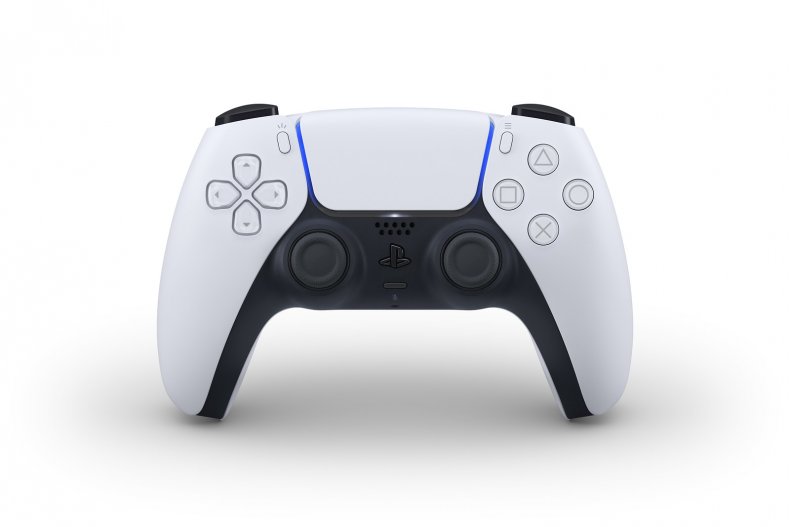 Searching "drift" on the PS5 subreddit brings you threads of people talking about and showing off how their DualSense controller is experiencing this hardware issue. Some from back in 2020.
One Reddit user explained that they experienced the PS5 drift just 10 days after obtaining the controller.
"The dualsense (like pretty much every controller ever) is capable of getting stick drift. Though usually, it takes months/years of use, but I got it in less than 10 days which is nice," the user said in a thread.
They went on to reveal that they tried troubleshooting the console and controller for possible fixes to the issue, including turning on and off the Bluetooth function, power cycling the PS5, resetting the controller and even charging the DualSense overnight.
Other threads show off clips of characters moving on their own without players actually touching the analog sticks on the DualSense.
So what do you do if your DualSense controller is experiencing drift? Some of the accounts on Reddit advised gamers to go through Sony's PlayStation support page, which has a dedicated portal for hardware issues.
Kotaku posted an interesting account of what they had to do to get PlayStation support on the phone, including going through multiple call-in numbers. When they eventually spoke with someone, they were told that the "drift" issue was covered under the controller's warranty.
Unfortunately, gamers will have to pay to ship their controller to Sony to fix. However, Sony will ship it back for free.
How long it takes to receive your DualSense back seems to vary. Some gamers on Reddit say it takes between one and two weeks, but it'll likely depend on your location and the severity of the issue.
Newsweek has reached out to PlayStation for comment on the "drift" issue and will update if one is provided.
The PS5 drift issue is unfortunate considering the DualSense controller is one of the best things about the next-gen console. Its lightweight but sturdy feel and haptics sensors give gamers a new experience while playing, making the PS5 feel like the next generation of gaming.
Have you experienced PS5 drift? What was your experience with Sony support? Let us know in the comments section.