PS5 to Have Netflix, Spotify and More Entertainment Apps at Launch
With the PS5 launch less than a month away, Sony has revealed its latest tidbit about its next-gen console, specifically about the entertainment apps that gamers will be able to use.
Video game consoles have become an all-around entertainment machine in recent generations, not just allowing gamers to play their video games, but watch television shows, movies, videos and listen to music.
The official PlayStation blog announced that the PS5 will ship with Netflix, Spotify and many other apps on launch day, giving gamers an idea of what to expect in November. Here's a list of apps coming to the PS5 at launch with a description of each and how they are integrated into the console from Sony.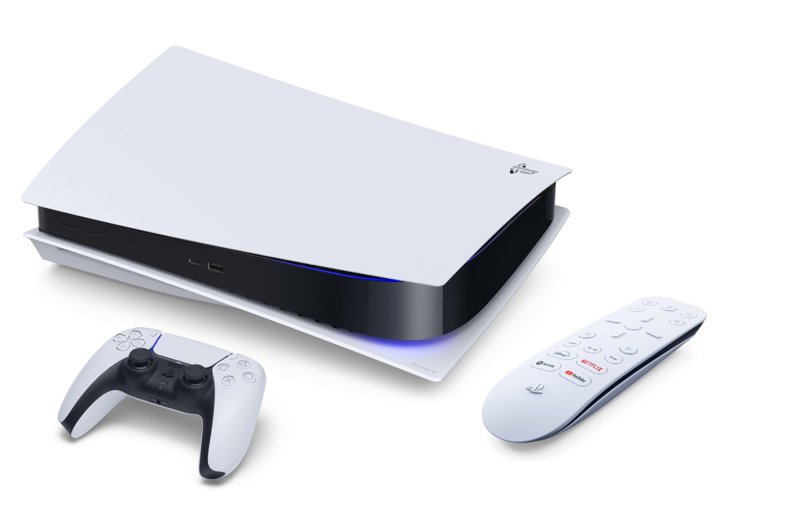 Apple TV
Enjoy Apple TV+, Apple TV channels, new and popular movies, and personalized, curated recommendations on the Apple TV app. That means users can enjoy Apple Originals like Mythic Quest: Raven's Banquet, Ted Lasso, and The Morning Show through Apple TV+, subscribe to premium channels, and buy or rent movies and TV shows and access past purchases from Apple. The Apple TV app will also be available on PS4.
Disney+
The dedicated home for movies, shows, shorts, and originals from Disney, Pixar, Marvel, Star Wars, and National Geographic. From original series like The Mandalorian, to fan favorites like The Simpsons, you can watch your favorite stories right from your PS5 console.
Netflix
Catch up on top entertainment hits such as Stranger Things, The Haunting of Bly Manor and more. With thousands of TV episodes and movies in Netflix's library, there's plenty to choose from.
Spotify
Listen while you play. Just as with PS4, users can play their favorite songs as background music in-game with Spotify. You can choose from more than 60 million songs while you're battling bosses or roaming through an open-world adventure.
Twitch
With a deeply integrated Twitch experience on PS5, you can now watch or livestream your favorite gameplay and chat live about the best moments with fellow gamers throughout the many diverse and dynamic communities.
YouTube
Also integrated with PS5, you can broadcast and share your epic gameplay moments directly to your YouTube channel, or sit back and watch new and trending content shared from around the world.
Sony does have plans for more apps in the future, citing Amazon Prime Video, MyCanal, Hulu, Peacock as entertainment apps they are looking to bring to the PS5.
At launch, there will be a special media controller that gamers can purchase that will easily turn on the PS5, navigate and control the various entertainment apps that will be present on the console.
The new Media Controller will allow gamers to control the volume on apps and launch a select few--Disney+, Netflix, Spotify, and YouTube--apps with a push of a button.
Last week, Sony showed off the PS5's user interface and revealed that entertainment apps will be separate from games. Apps won't be downloaded from the PS Store anymore, they will be in the Media space keeping entertainment and games separate. Sony hopes this separation will make it easier for gamers to switch back and forth between the two.
The PS5 will also feature a new Control Center that will make controlling your music easier than ever, allowing gamers to switch between channels, skip and pause your music even while playing a game.
The PlayStation 5 is scheduled to release November 15.
What do you think of the apps coming to PS5? Let us know in the comments section.