PS5, Xbox Series X Bots May Become Illegal If UK Legislation Is Passed
Obtaining a PlayStation 5 or Xbox Series X/S has been a hassle for many gamers since both consoles were released in November, and some U.K. legislators are trying to combat one of the reasons why it's been so difficult.
According to VGC, on Monday, six members of the Scottish National Party tabled an Early Day Motion which called for legislative proposals that prohibit the resale of video game consoles and computer parts at a price greater than the "Manufacturer's Recommended Retail Price."
For those unfamiliar, Early Day Motions are used by Members of Parliament who formally call for a debate in the House to spotlight specific issues. In this case, it's the resale of gaming consoles.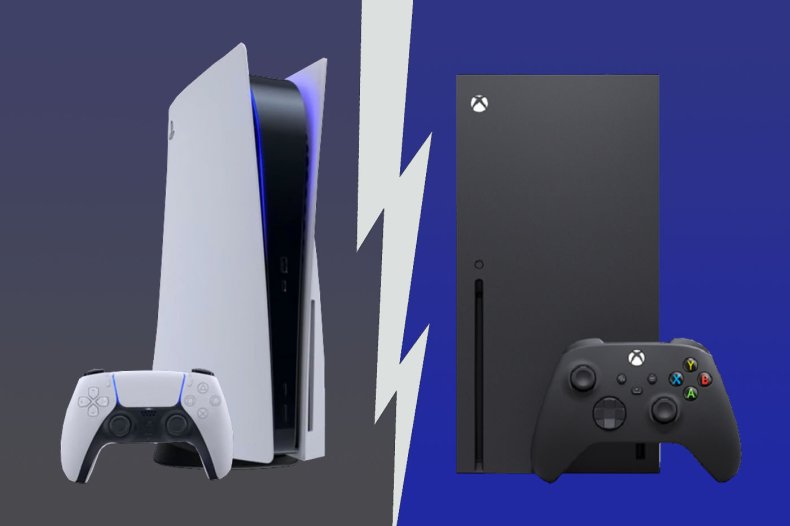 The motion was signed by 15 Members of Parliament and calls for the reselling of goods, if they were procured by using automated bots, to be made illegal.
"New releases of gaming consoles and computer components should be available to all customers at no more than the Manufacturer's Recommended Retail Price, and not be bought in bulk by the use of automated bots which often circumvent maximum purchase quantities imposed by the retailer," the motion reads.
The motion also states that banning bots would "[deny] unscrupulous vendors the chance to make themselves vast profits at the expense of genuine gamers and computer users, while also deterring fraudulent cybercriminal activity."
According to data engineer Michael Driscoll at Dev, scalpers have made $28 million in profits after reselling the PS5 and Xbox Series X/S on eBay.
On eBay, the average selling price for the Xbox Series S ($300) was $469, and for the Xbox Series X ($499) it was $865, resulting in more than $9 million in profits for those people flipping them.
Meanwhile, the PS5 Digital Edition ($399) had an average selling price of $937, and the base PS5 with a disc drive ($499) had an average selling price of $1,021. This has added up to $19 million in profits for resellers.
Aside from the robust secondary market, the PS5 still had a milestone first month, judging just from direct sales. Analyst Mat Piscatella, from the industry-tracking firm NPD, said that the PS5 achieved the "highest launch month unit and dollar sales for a video game hardware platform in U.S. history."
This feat is especially groundbreaking considering the year in which the PS5 and Xbox Series X/S both came out. The COVID-19 global pandemic has played a part in the lack of available units, because of manufacturing issues and Sony not allowing retailers to sell its console in-store on launch day. However, these reseller groups have also made it difficult for gamers.
By using automated bots—computer programs that can often circumvent a site's queue and purchase items faster than a human possibly can—these reseller groups have scooped up enough units to turn sizable profits and keep gamers from buying their own console.
After both consoles' initial releases, Microsoft and Sony have attempted to make units more available to retailers and to the public. PlayStation promised on Twitter recently that more consoles coming by the end of the year alongside the announcement that the PS5 was the company's biggest launch in its history.
"We want to thank gamers everywhere for making the PS5 launch our biggest console launch ever. Demand for PS5 is unprecedented, so we wanted to confirm that more PS5 inventory will be coming to retailers before the end of the year - please stay in touch with your local retailers," the PlayStation Twitter account shared, back in late November.
Retailers like Best Buy, GameStop and Walmart have restocked the PS5 and Xbox Series X/S periodically since the consoles' hit the market.