Psychologist Warns Detained Migrant Children Could Suffer from PTSD and Suicidal Thoughts Due to Trauma
Beyond the lack of beds, hygiene products and in some cases being separated from their parents, migrant children could face serious mental health issues due to the trauma they experience in detention, experts are warning.
Dr. Judy Ho, a clinical psychologist, appeared for an interview on CNN Newsroom on Wednesday to highlight some of the mental issues migrant children detained by Customs and Border Patrol (CBP) could face later in life. She pointed to research and also clinical experience, explaining the long term negative impact of "imprisonment conditions" and "neglect" on minors.
Ho said that children exposed to such conditions "have higher risk of depression and suicidal thoughts as they grow older."
"They have a higher risk of having functional difficulties as adults as well as worse physical outcomes," the psychologist said. "And not withstanding the fact that they are sort of experiencing a form of trauma. So, what about the possible PTSD symptoms that they will develop as they get older, that changes the way that their brain processes things, their memory, the way that they interact with other people, feeling like there's no place that's safe for them in this world," she added.
Images and videos of overcrowded and unsanitary migrant detention centers have drawn national attention and outcry. Numerous Democratic members of Congress have shed light on the poor conditions migrants are forced to endure by visiting the facilities and describing what they witnessed.
"Now I've seen the inside of these facilities," Representative Alexandria Ocasio-Cortez of New York posted to Twitter on Monday. "It's not just the kids. It's everyone. People drinking out of toilets, officers laughing in front of members Congress," she wrote. "I brought it up to their superiors. They said 'officers are under stress & act out sometimes.' No accountability."
"Just left the first CBP facility. The conditions are far worse than we ever could have imagined," Representative Madeleine Dean of Pennsylvania tweeted on Monday as well.
Dr. Dolly Lucio Sevier, a physician who toured several CBP facilities, told ABC News last month that the centers "felt worse than jail." She also said that "the conditions within which they are held could be compared to torture facilities."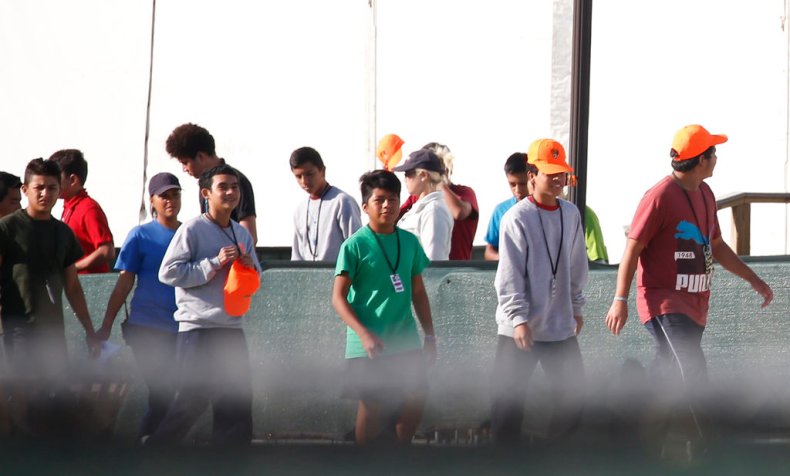 Dr. Sara Goza, the incoming president of the American Academy of Pediatrics, told NBC News on Wednesday that "children do not belong in Customs and Border Protection facilities, or in any detention facilities." She made the comments after touring some of the detention centers last week.
"No amount of time spent in these facilities is safe for children," she warned. The medical professional said that more migrant children "will continue to die" if things do not change. "I personally toured two CBP facilities and did not encounter a single pediatrician at either one," she said.
At least five migrant children have died in U.S. custody since December.