MSNBC Host Says Mike Pence Should 'Read the Gospels Again' After 'Lying' About Treatment of Migrant Children
MSNBC Morning Joe co-host Joe Scarborough called out Vice President Mike Pence as well as Republican senators for disregarding the "torturous" conditions migrant children are enduring in U.S. detention centers, asking how that squared with their Christian faith.
"Mike Pence is lying about children living in torturous conditions right there," Scarborough, who previously served in Congress as a Republican representative for Florida, said Monday morning on the daily television program. "Mike Pence who claims to be a Christian, a devout Christian and he uses it—and I'm sure he is. I'm not questioning his faith, but he uses it as a political badge of honor. Mike should read the Gospels again, see what Jesus says about the treatment of little children."
Prior to Scarborough's criticism, Morning Joe played a clip of Pence speaking to CNN's Jake Tapper on Sunday. In that interview, the vice president attempted to blame Democrats in Congress for the conditions of detention centers.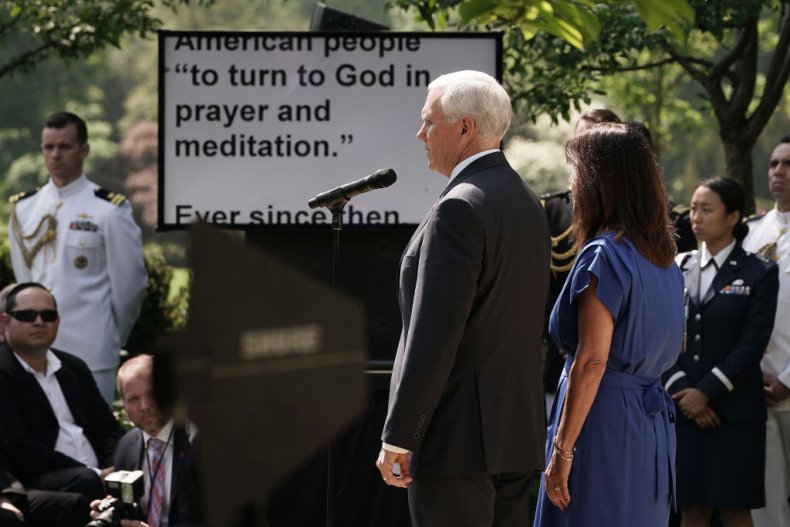 Later during the Monday morning segment, Scarborough took aim at Republican lawmakers who say they are devout Christians while supporting the conditions in the Trump administration's detention centers.
"Do Republican senators—and I'm dead serious, I know a lot of them, a lot of them also men and women of faith," he said. "Do they think that this is permissible with the Christian faith they claim, and also being members of the United States Senate? Do they think this is permissible he asked again?"
Panel guest Jonathan Lemire, who is the White House reporter for Associated Press, responded, pointing out that "none of them have spoken up about it yet."
Reports in recent days have shed light on the conditions in multiple U.S. detention centers. Dolly Lucio Sevier, a physician who toured several facilities, compared the conditions to torture.
They "felt worse than jail," Lucio Sevier said, according to ABC News. "The conditions within which they are held could be compared to torture facilities," the doctor wrote in a medical declaration.
A lawyer for the Justice Department attempted to argue in court last week that the government should not be required to provide migrants with basics such as toothbrushes, blankets and soap. The attorney argued these things were not necessarily required to create a "safe and sanitary" environment. But the panel of judges hearing the arguments were taken aback, responding with serious skepticism.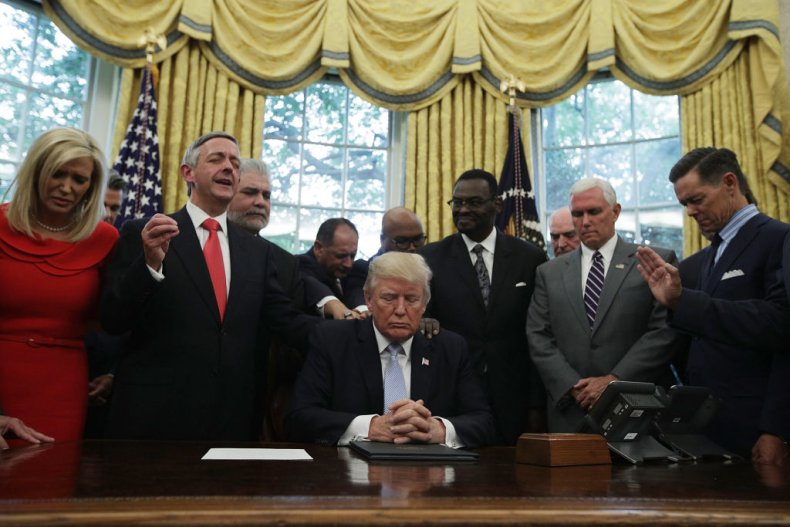 "If you don't have a toothbrush, if you don't have soap, if you don't have a blanket, it's not safe and sanitary," Judge A. Wallace Tashima responded. "Wouldn't everybody agree to that?"
Others have called out the apparent hypocrisy between Republican leaders supporting the detention centers while also claiming to be faithful Christians.
"Anyone who's quoting a Bible that says they're not supposed to care for the poor, that should tell you everything about them and the Bible that they're reading," former Republican National Committee Chair Michael Steele said Sunday on MSNBC.
Steele continued, arguing that the conditions were "clearly documented abuse."
"It's clearly documented mistreatment and it's clearly documented inhumanity to fellow human beings that's going on in these centers and we as citizens need to account for that," he asserted.