Puerto Rico Death Toll from Hurricane Maria to be Recounted Amid Reports That Over 1,000 Were Killed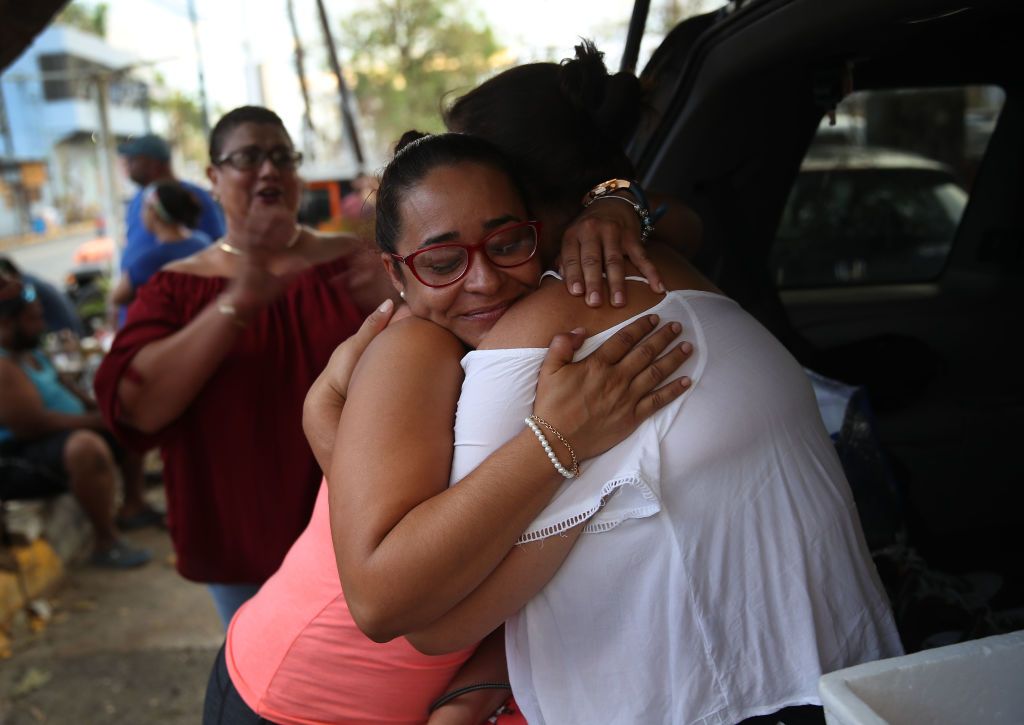 The death toll in Puerto Rico from Hurricane Maria will be recounted after a report said the official death count of 64 might be far short — and the actual number could top 1,000.
Puerto Rico Governor Ricardo Rosselló said Monday that each death since Hurricane Maria hit the island in September will be reviewed after separate estimates from Puerto Rico's Center for Investigative Journalism and The New York Times called the official conclusion into question. Both reports said that in the months following the storm, approximately 1,050 more people died than is typical for that same time period in an average year.
The top causes of death on the island in September were diabetes and Alzheimer's disease with an increase in sepsis deaths — an infection often caused by bacteria. A Newsweek report in October indicated Americans grew ill after bacteria outbreaks spiked in hurricane-ravaged Puerto Rico as people on the island used dirty water, sometimes contaminated by urine and hazardous waste, for drinking and bathing. A lack of resources, medications, health care access, and clean drinking water fueled diseases long after Maria left the territory, creating a wave of death and disease across the island of 3.4 million American citizens.
The Puerto Rican government will interview family members and doctors who signed death certificates in recent months to determine whether the hundreds of deaths were ultimately related to Hurricane Maria. The recount could result in an adjustment to the official death toll, but the government said will not shift its official numbers based on the new reports alone.
"We always expected that the number of hurricane-related deaths would increase as we received more factual information — not hearsay — and this review will ensure we are correctly counting everybody," Rosselló said Monday.
Related: The Trump Administration is Letting Americans Die in Puerto Rico
Hurricane Maria swept through Puerto Rico in late September, leaving the territory with extensive damage and at one point taking out all of its electrical power. The island continued to struggle with power outages and scarce resources for months afterward. The Trump administration was criticized for a slow response to the natural disaster, which pushed tens of thousands of people into homeless shelters and forced Puerto Ricans to flee to the U.S. mainland in droves to escape the storm's deadly aftermath.