Putin Backs United Russia Amid Fall in Polls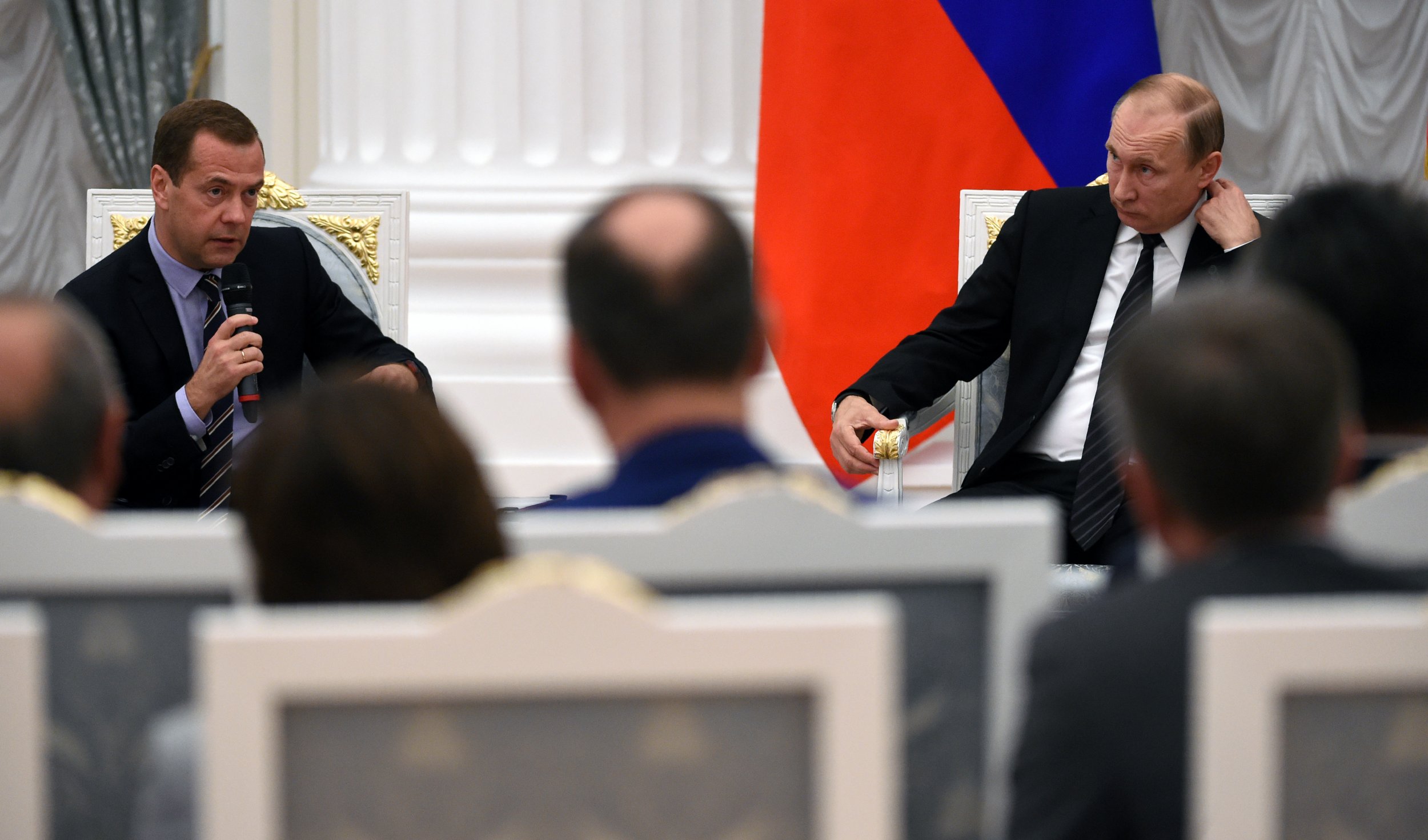 Russian President Vladimir Putin has shown his support for Prime Minister Dmitry Medvedev and the United Russia party on Tuesday, amid a drop in popularity.
Putin's United Russia are the only party in government, however recent polls showed they had slumped to their lowest level of support in 2016. With parliamentary elections only 12 days away and neither him or Medvedev participating in televised debates alongside other parties, Putin called for a meeting with Medvedev, parliamentary speaker Sergei Naryshkin and other party members to discuss pressing issues from the election campaign,
After a long broadcast during which Putin, Medvedev and party members exchanged more thanks than questions (26 utterances of "Thank you" to 20 questions, including rhetorical ones according to the official Kremlin transcript) the president gave his backing to all officials in the room.
"I want to wish you success at the the upcoming stage, perhaps the most important stage, of the election campaign," Putin said. "I hope that the core of your team will remain in the next parliament, so that we can move together and solve all problems together."
Both Medvedev and Naryshkin have faced speculation they could be on their way out of their current roles, as Medvedev's series of statements about pensions and teachers' salaries prompted hundreds of thousands to call for his sacking last month.
Meanwhile Naryshkin is one of the last remaining prominent officials from Putin's generation in the Soviet intelligence services. Several reshuffles prompted by Putin over the last year has demoted other such officials, most notably Putin's chief of staff Sergey Ivanov and head of Russia's railways and biggest employer, Vladimir Yakunin.
Russia's Kommersant newspaper has cited insider sources, claiming Naryshkin is likely to be succeeded by a Kremlin aide, though he has repeatedly said his fate as parliamentary chairman will be decided after parliament is formed.