Vladimir Putin Sacks Longtime Ally as Kremlin Chief of Staff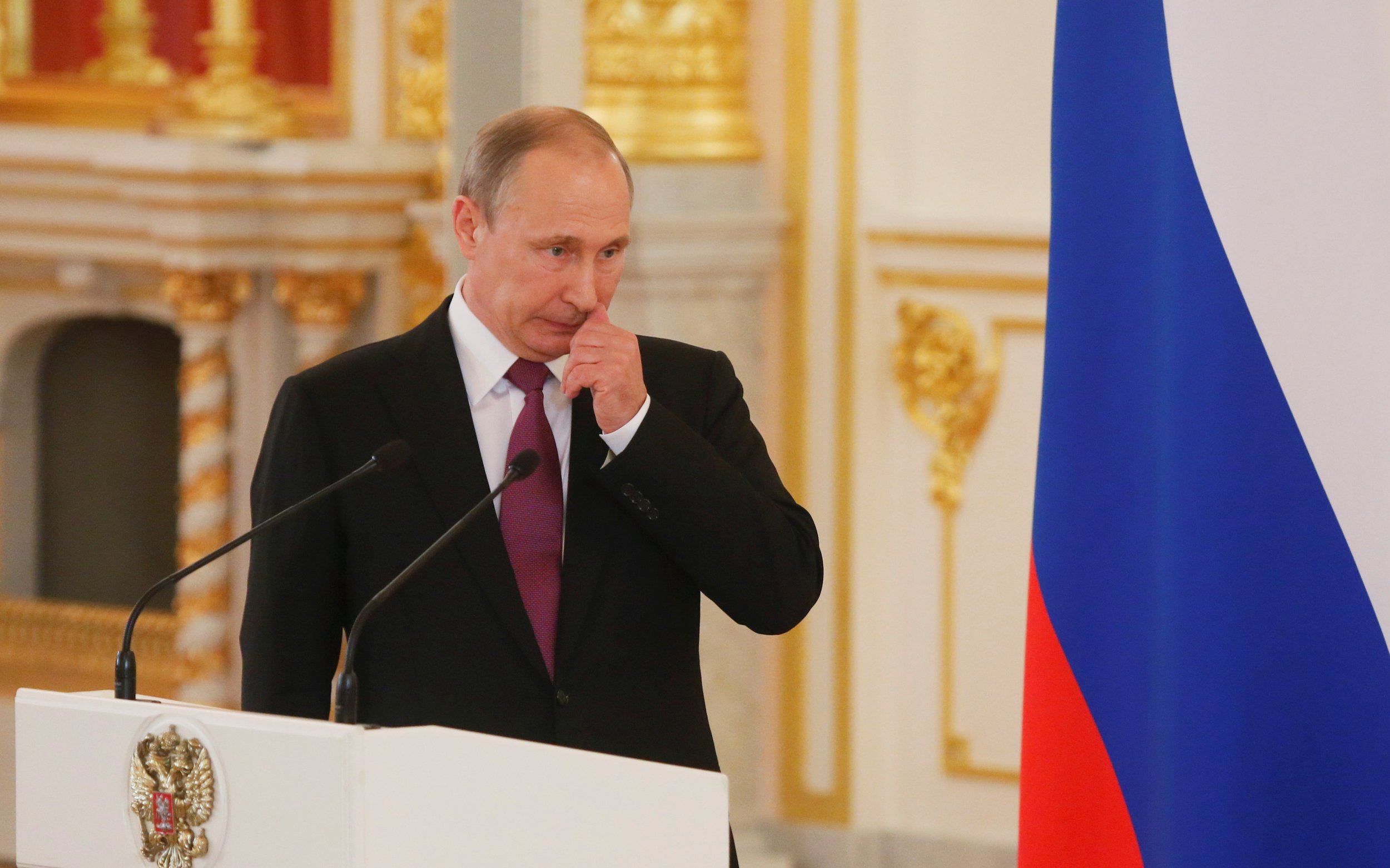 Russian President Vladimir Putin has removed the head of his administration in a surprise move, the Kremlin's press service announced Friday.
Sergey Ivanov is one of Putin's closest associates in government, having served as Putin's deputy in Russia's federal security services (FSB) when Putin was appointed head of the agency in 1999.
He was then minister of defense during Putin's first term as president, served as deputy prime minister and was then appointed to head the Kremlin administration in 2011, in time for Putin's third term in 2012.
Ivanov's deputy, Anton Vayno, will take his position for the time being, while Ivanov will be moved on to special presidential envoy on transport and ecology.
Putin gave a brief explanation for his decision to in a statement released by the Kremlin from a televized meeting between Putin, Ivanov and Vayno. Putin said Ivanov was the one who requested the apparent demotion and recommended his deputy as successor.
Ivanov expressed his pride that he had lasted in the job for four years and eight months, an apparent record in the position's 25-year history. He also thanked Putin for his support since the two began work together in the security services.
"Vladimir Vladimirovich (Putin), I would like to thank you very much for your high appreciation of my work for the last 17 years," the former FSB deputy head said, adding that he would take the same work ethic to his new position.
Putin told Ivanov's successor that he will be tasked chiefly with rooting out "empty bureaucracy."
Lilia Shevtsova, Kremlin expert at the Brookings Institution, says Vayno's age is likely behind the change, as Putin aims to groom fresh supporters to ensure longevity of his "praetorian regime." Ivanov is Putin's age, 63, while Vayno is 44.
"We could only make guesses about the motives," she says. "Ivanov really could have asked to move him to a more comfortable slot. The only way to describe the recent reshuffle is to look at it as the new stage of Putin's attempt to consolidate his power. The principle of loyalty remains the key factor but he is moving from relaying on the 'gang of old friends' to a new mechanism that will include the 'new wolves'—representatives of the new generation who will be more servile, more dependent on the leader."
This change would make Ivanov the only chief of staff Putin has appointed since he was first elected president 16 years ago, to move on to a less high-profile job. While Putin's first chief of staff, Alexander Voloshin, was in the position when Putin's predecessor Boris Yeltsin resigned in 1999, Putin went on to appoint Dmitry Medvedev as chief of administration and he went on to become president himself and is currently prime minister. Following Medvedev, Putin appointed Sergey Sobyanin, who is currently mayor of Moscow.
The position has also springboarded the likes of Sergey Naryshkin to new heights as he moved on to head the lower house of parliament, after serving three years as chief of staff before Ivanov's arrival and Putin's return to the Kremlin.
The Kremlin has ordered a huge reshuffle of high-profile officials in recent weeks, with Prime Minister Dmitry Medvedev's position also being uncertain as over 100,000 Russians called for his dismissal.
Russia's faltering economy remains a key issue for Russians, who will elect a new parliament next month, with the ruling United Russia party expected to win, although it is unlikely to replicate the huge margin of victory it enjoyed in previous years.