Putin Calls Erdogan to Voice Support for Order in Turkey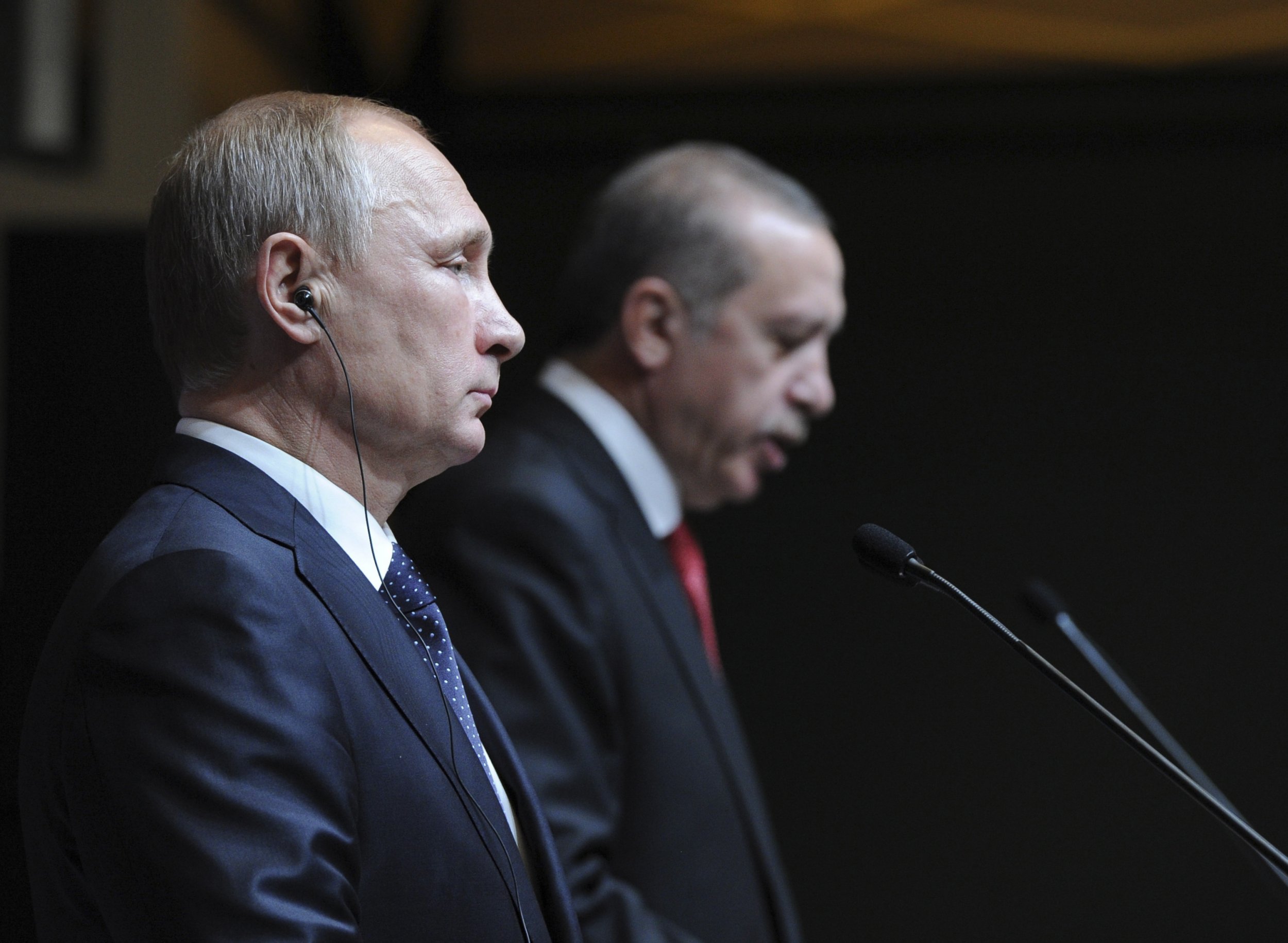 Russian President Vladimir Putin phoned Turkish counterpart Recep Tayyip Erdogan to voice his support following an attempted armed coup by a faction of the Turkish military over the weekend, the Kremlin reported.
Putin and Erdogan put a seven-month-long rift behind them last month, when the Turkish leader apologized for his forces downing a Russian jet in November. The fallout from the incident resulted in Russia hitting Turkey with trade and travel sanctions and the two leaders exchanging accusations of trading oil with jihadists in Syria.
News of Turkey's attempted coup late on Friday was taken with particular concern in Russia, where the Foreign Ministry was among the first to call for a peaceful resolution during the early hours of the uprising.
Meanwhile, many in Russia drew parallels between Erdogan and Putin, hinting Putin may fear mutiny in his own ranks. "Well done Turkey," Putin rival Mikhail Khodorkovsky tweeted as news of the coup broke on Friday. "Perhaps we could do the same." He has since lamented that Russia's "autocrat has retained his southern colleague."
Putin personally rang Erdogan on Sunday to express his condolences for civilians, government-loyal and renegade troops who died in fighting. He also highlighted that Russia finds "anti-constitutional actions and violence" unacceptable in a democratic state.
He also wished Erdogan a speedy and long-lasting return to constitutional order and stability in Turkey. Putin said he hoped Turkey would be able to ensure the safety of Russian tourists visiting the country, as Erdogan vowed to undertake all necessary measures to ensure that.
The two leaders agreed in principle to meet as soon as possible to affirm Russian-Turkish relations, reiterating a commitment they made during their last phone call.