Russia's military shake-up won't change President Vladimir Putin's setbacks in Ukraine, the Biden administration said Monday, following reports that a new top commander is taking over.
"Our view is that even a changeover in personnel or leadership at the top is not going to erase the fact that this is a strategic failure for Russia," White House press secretary Jen Psaki told reporters at the daily briefing.
Seven weeks into Russia's invasion of Ukraine, General Alexander Dvornikov has reportedly been appointed as the leader of the military campaign against the Eastern European nation. He previously led Russia's southern military district, a post he was assigned to after commanding the Russian air bombardment in Syria. One former U.S. military official has described him as an "executioner," while others have dubbed him the "butcher of Syria."
"What we should all be aware of, and we are certainly aware of, is this is a general who was already responsible for overseeing atrocities in Syria and that we would expect that it would be a continuation of the types of atrocities we've already seen take place in Ukraine," Psaki said.
Russia began its full-scale invasion of Ukraine on February 24 after months of military escalation at the border. The United Nations has recorded at least 1,842 civilian deaths and 2,493 injuries in the country as of April 10 but warns the actual numbers are likely much higher. More than 4 million people have fled the nation.
The international community has accused Russia of war crimes in Ukraine after a maternity and children's hospital in Mariupol was bombed and hundreds of civilians were killed in the city of Bucha. Bucha's mayor, Anatoly Fedoruk, said Russian troops attacked his town out of frustration when they were unable to seize Ukraine's capital city of Kyiv at the start of the war. That military failure and others have undermined any Russian hopes for a quick victory over Ukraine's forces.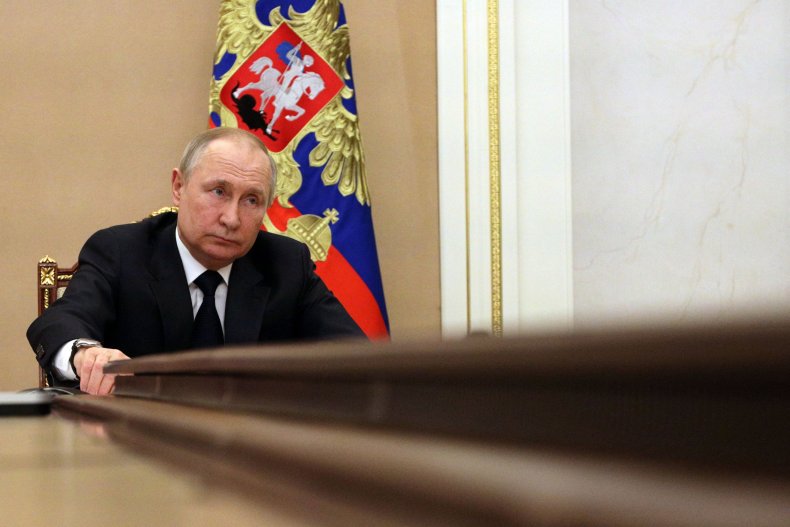 On Sunday, Ukrainian President Volodymyr Zelensky told CBS News how his country has been able to hold Russia's forces back.
"We united as a nation," Zelensky said. "Even though [our people] understood that they would be outnumbered tenfold, and there would be no way out, just no way out, we fought for our existence and for survival. That's the combined heroism of everyone—of the people, of the authorities, of the armed forces. We became a single fist."
Meanwhile, President Joe Biden has doubled down on his description of Putin as a "war criminal" and has repeatedly called the invasion a "strategic failure." Psaki reiterated that position from her podium in the White House on Monday.
"It has not gone as President Putin has planned, and we don't expect a change in personnel will change that," she said.
Newsweek reached out to Russia's Ministry of Foreign Affairs for comment on Psaki's remarks.